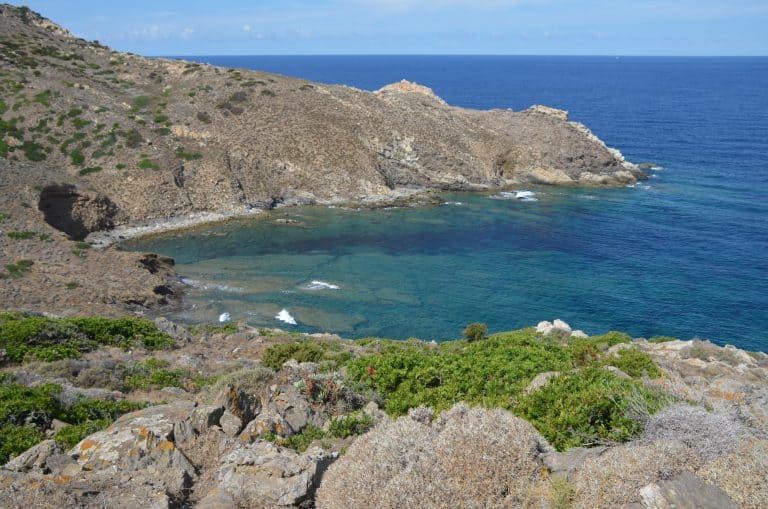 [Sept. 2020] After visiting many places on Asinara Island at the tip of the northwestern part of Sardinia, Italy,  finally it was bathing time.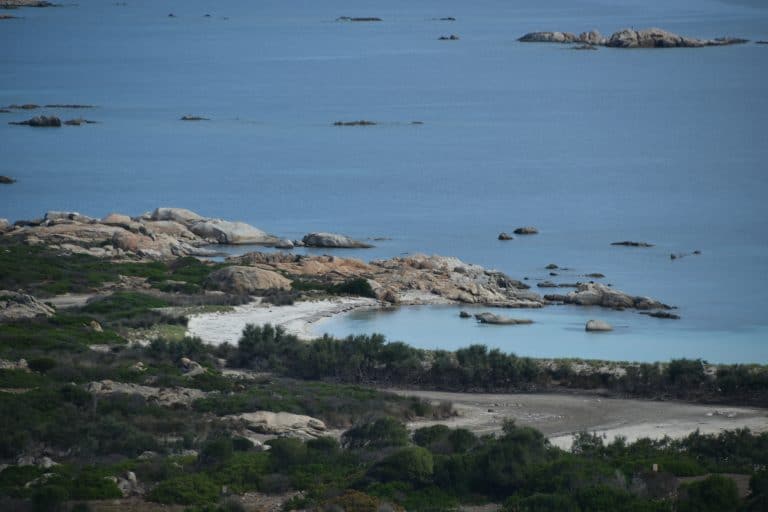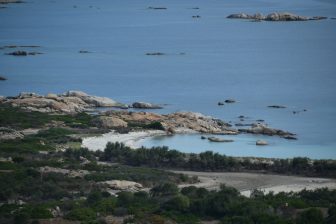 It is said that there are three beautiful beaches on Asinara that cannot be reached from the land or the sea, and we looked at two of them from a distance during the tour.
I loved the beauty of the sea.
The bathing area we were taken to was, of course, a different small beach.
The guide told us that there was a place where you could enjoy the rocks a little further, so we first moved away from the flock and headed towards that.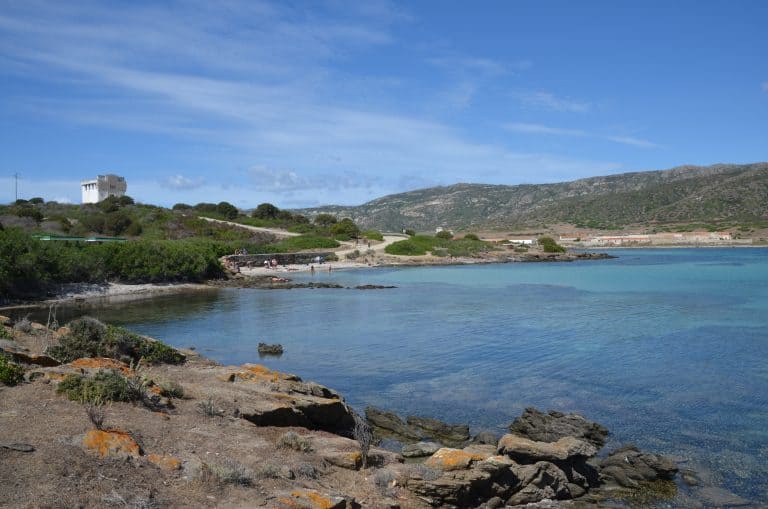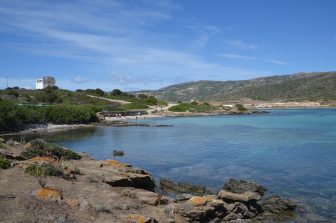 There were a lot of seaweed there and we found that a small tropical fish with black stripes on a white background was swimming.
After playing there for a while, we realised we didn't know the meeting time (sometimes we do this kind of mistakes), so moved to the beach where everyone is.
When we went into the sea in this area, we saw a lot of whitish fish of about 10 cm.
Someone said, "Oh, there's a sea bream!", too.
It was shallow, so the water was warm, and the seabed was nice and soft white sand.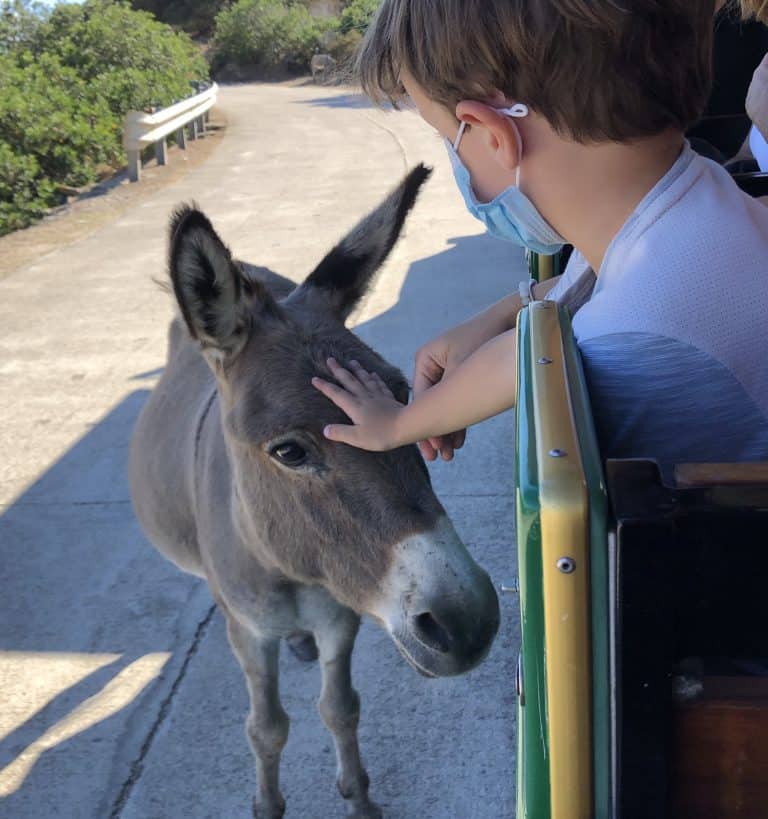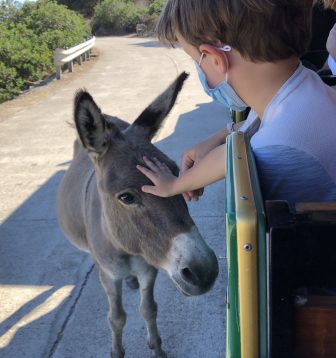 I have experienced "paradise on the earth" several times before, and this was one of them.
It was really delightful.
Time passed so fast and it was already the time to go back.
We quickly changed our clothes at the beach and returned to the Trenino, where several wild grey donkeys were hanging out nearby.
One of them seemed to be pregnant.
This donkey came up towards our Torenino.
Interestingly, the donkey passed the woman who called out "come, come" and approached the child about four years old behind her.
There seems to be some invisible connection between children and animals.
The child was stroking the donkey, which was very cute.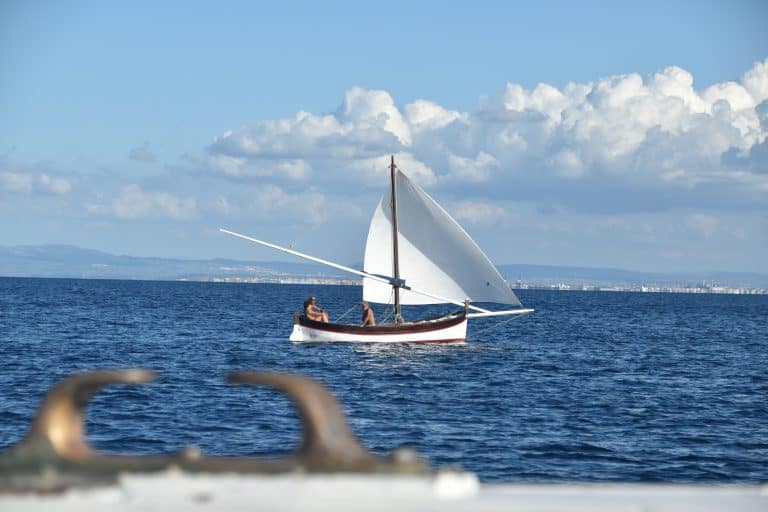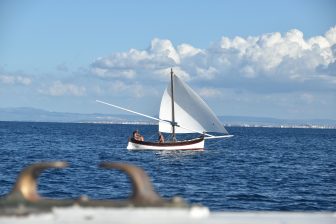 We left Asinara by boat at 5:30.
The guide told us that if you were lucky you could see dolphins, but we were not that lucky.
When we arrived at the harbour around 6 o'clock and went up the slope to the main street where the bus was supposed to come, the bus was already waiting.
And when we approached, the driver checked my husband's name in the way as if she had been waiting for us for long.
We came up straight away without lingering, though.