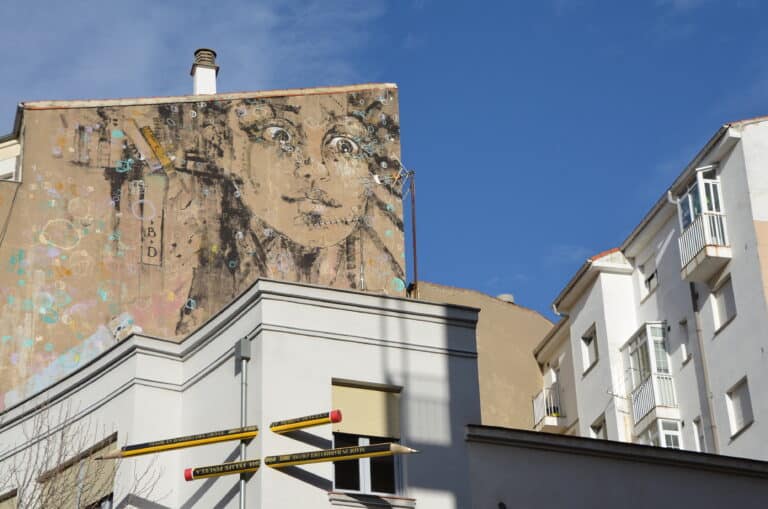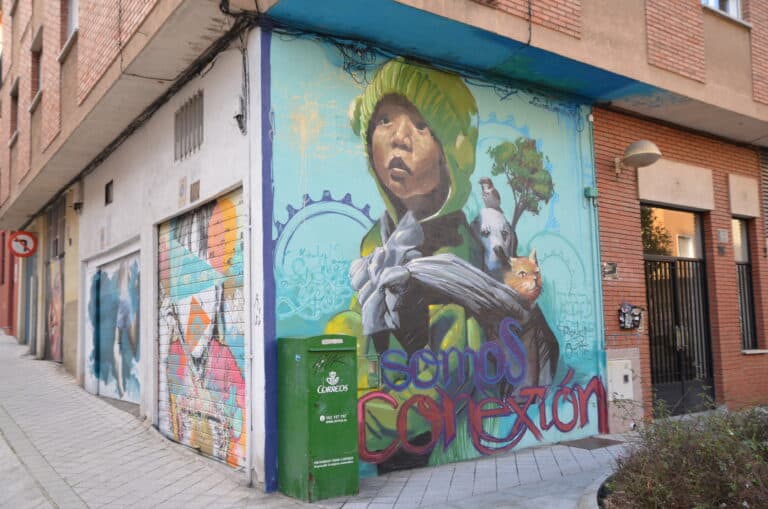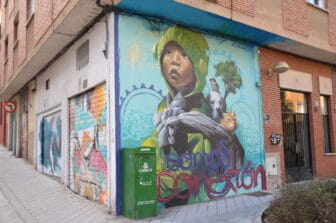 [ Jan.2023 ] In the afternoon of New Year's Day in Salamanca in western Spain, we took a walk in the street art district called Galeria Urbana.
This was also recommended by the guy at the tourist information centre, and we got a map as well.
The district called Barrio del Oeste, just a short distance away from the old town where majestic buildings stand side by side, is, so to speak, an exhibition hall.
It's a gathering place for small businesses, and the map I was given explains that these businesses offer garage doors as canvases for street art.
The project started in June 2013, and over the next three years, 25 young artists painted on the garage doors.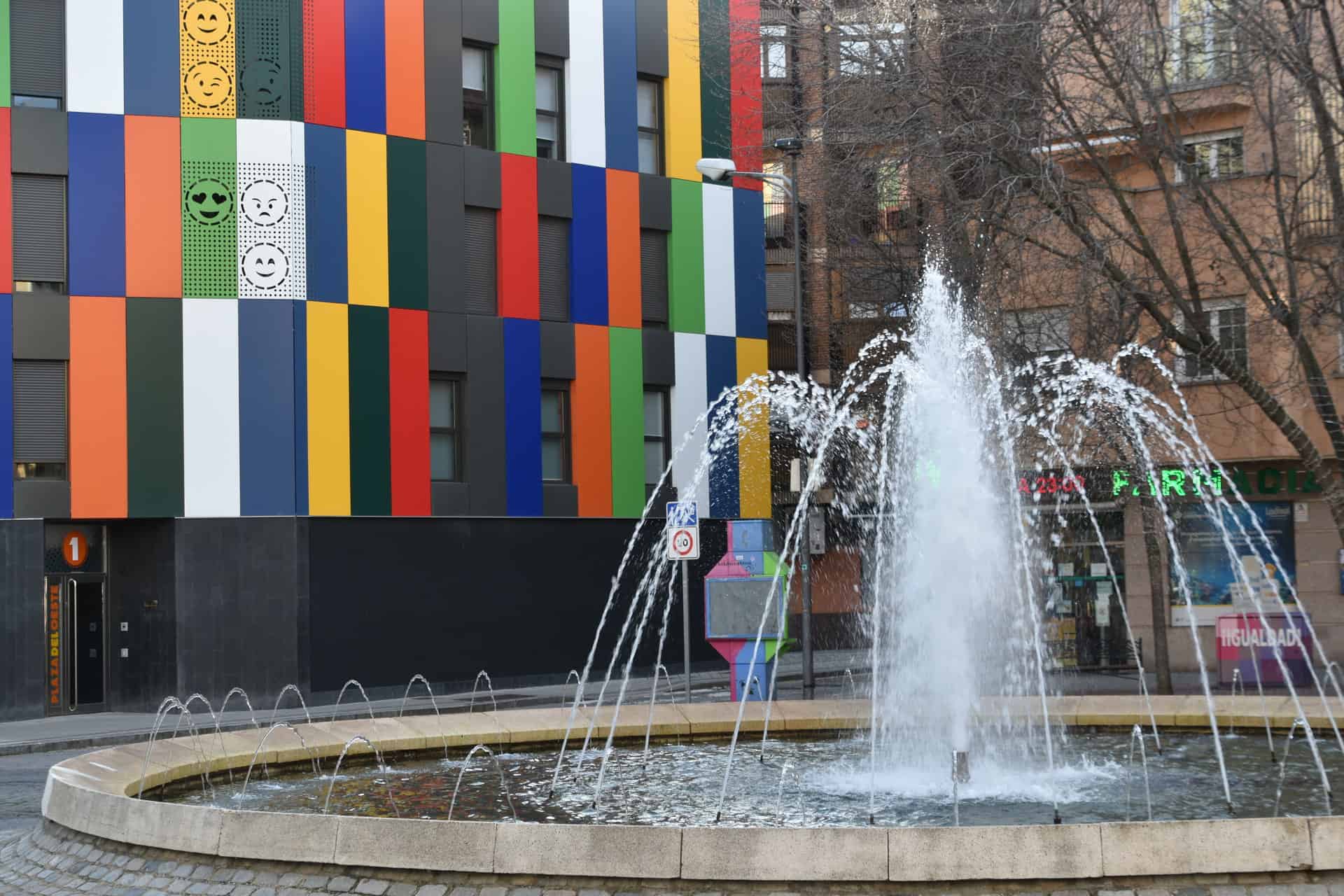 I don't know about it now, but it seems that at the beginning a competition was held and the works selected were used to decorate the town.
With this as an opportunity, the number of tourists who visit the area has increased, local retail stores have prospered, and many students have come to live in the area, according to the map.
However, on this day of the New Year, the shops were closed and the streets were deserted.
If it was a little more lively, it would have made me feel more energetic and excited, but at least I was able to enjoy various arts with the help of this map.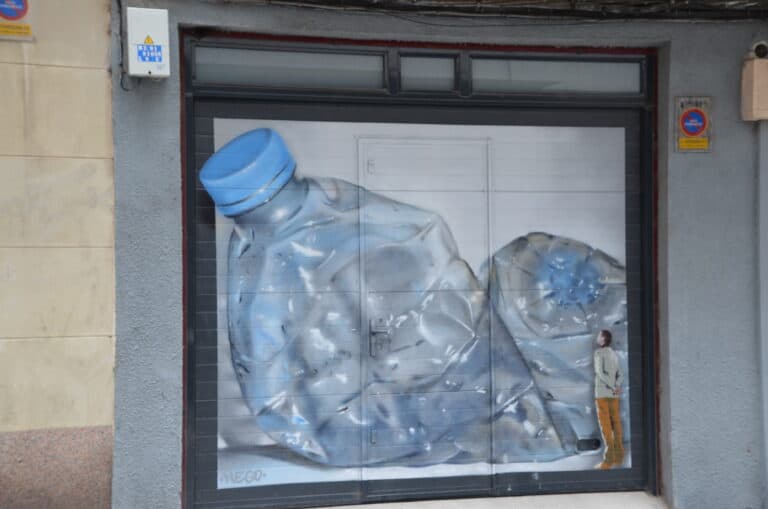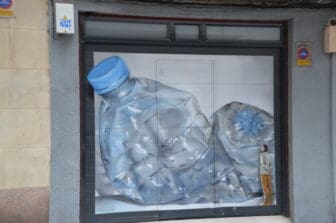 The map contains the titles, authors, and dates of about 10 famous works, which can be used as a guide.
The focal point is the Plaza del Oeste with its fountain.
The paintings are scattered here and there on the streets that run vertically and horizontally from here.
We couldn't cover all the famous works, but I found some unknown works that touched my heart, so we did not get tired at all.
This kind of street art that started with graffiti attracts tourists now in all over the world.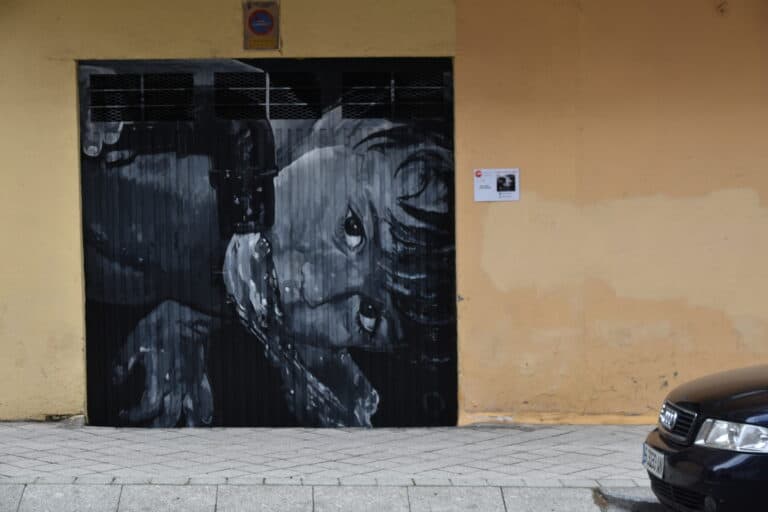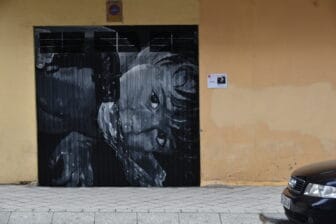 A few years ago, we went on a graffiti tour in Buenos Aires, Argentina and saw a lot of mural arts, and the Shoreditch area in London is also famous that you can see works by world-famous artists. .
Salamanca's works are mainly on the garage doors, so many of them were smaller than those of Buenos Aires, but I thought the level was high.
Thanks to this Galeria Urbana, we had a good walk on the New Year's Day.