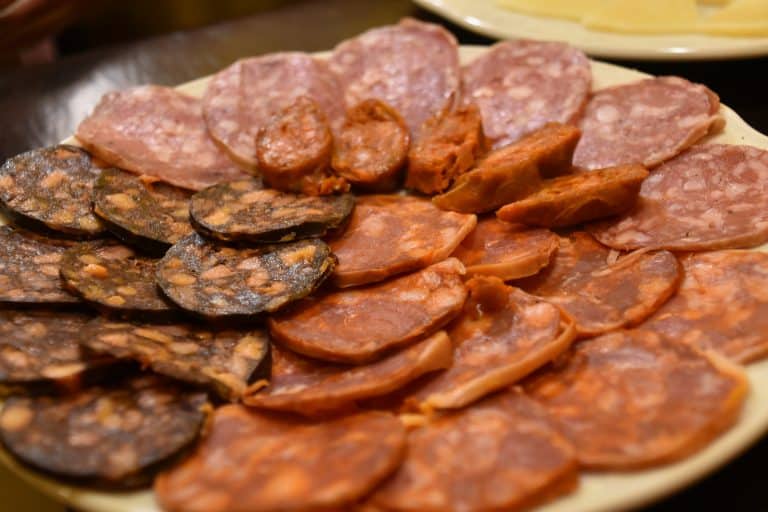 [ Dec.2018 ] After walking a lot in and around Tacoronte, the small town in the north of Tenerife in Spain, we came back to La Laguna, where we were staying, by bus.
The bus on the way back was the No.101 and it seemed to be an express bus.
On top of that, the driver sped up, so we arrived in La Laguna within 10 minutes.
From the bus station in La Laguna to the old town, it was the average person's residential area, with apartment blocks that looked like council flats.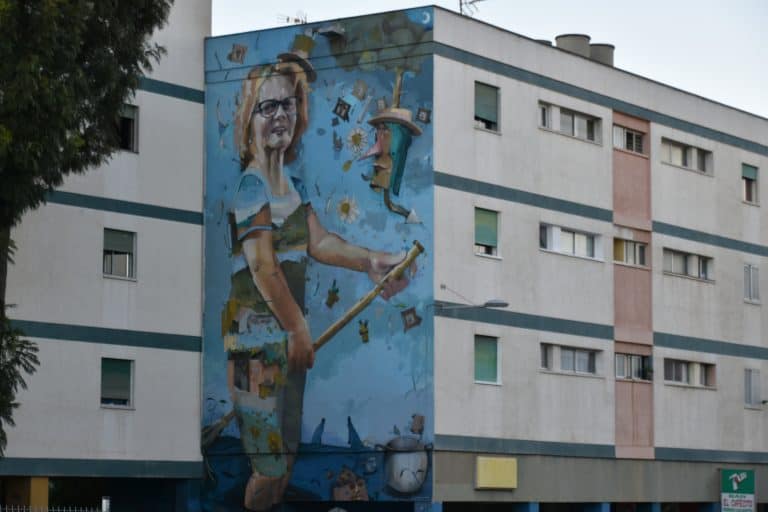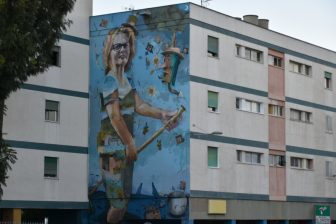 On the wall of these buildings, there were big murals.
They were artistic and worth looking at.
When we arrived in the old town, it was about 6pm.
We were very hungry because we could not eat the seafood that we had expected at the seaside during the day.
However, we had to remember that we were in Spain.
The proper restaurants open at 8 pm.
So we decided to revisit a salami restaurant we had been to the day before.
The name is El Rincón Extremeño and it is located on the main street in La Laguna, called Calle Obispo Rey Redondo.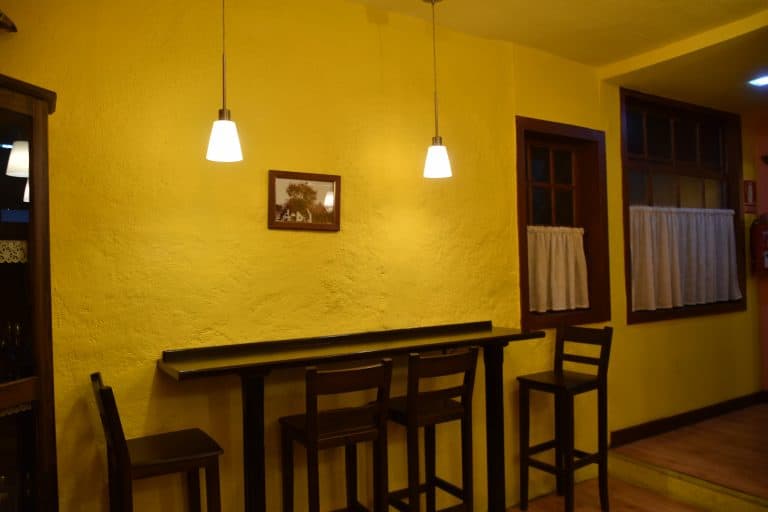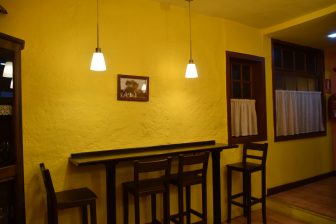 It is the sort of restaurant that people pop in to on the way back from their shopping.
On both of the days we were there, the majority of the customers were parties of two women.
Because they have only high stools, it is not suitable to stay long to have a proper, relaxed meal, but the food was very good.
On the first day, we had a glass of Rioja and ate the assorted cheese and Jamon Bellota.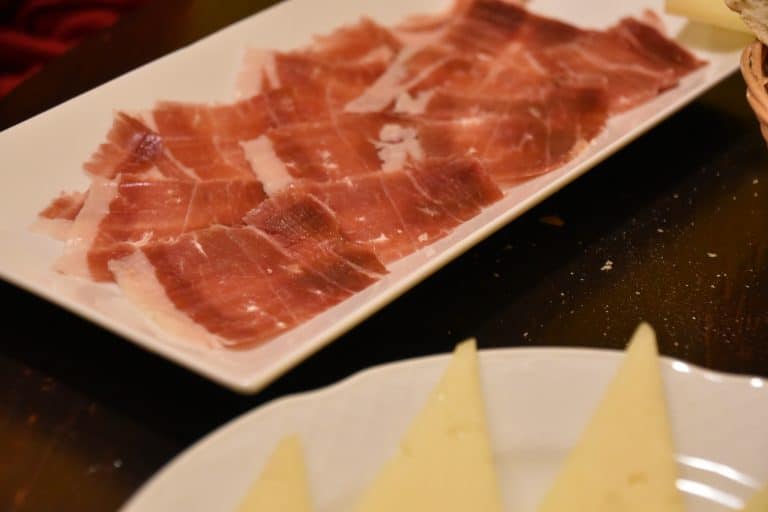 Bellota apparently means acorn and Jamon Bellota is the ham made from pig which is reared on acorns.
We must have eaten it many times on the mainland of Spain, but this time, for the first time, the ham tasted a little bit like nuts.
As for the cheese, it was similar to British Cheddar.
On the second day, because we were hungry, we had three kinds of cheese, four kinds of salami and the ham called Lomo.
We also had two glasses each of the local wine.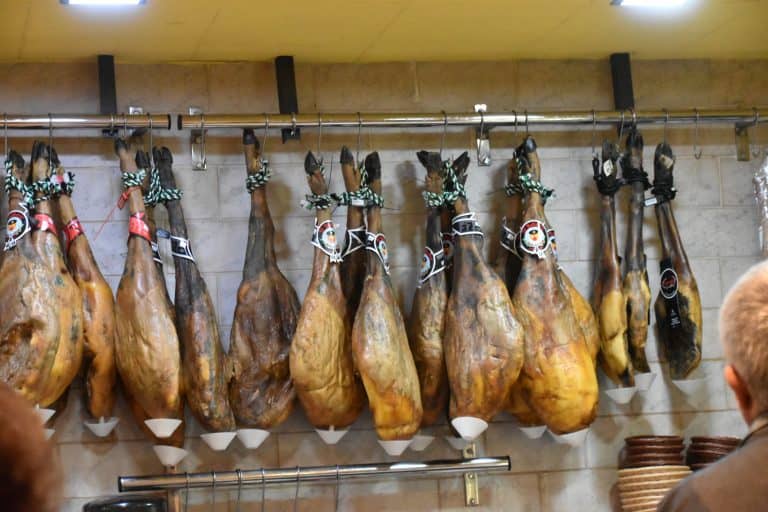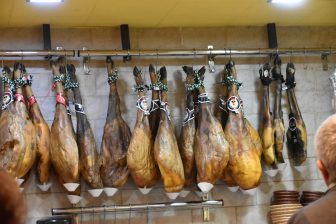 This Lomo was very tasty.
This place is not only a restaurant, but they sell those products at the counter.
We wanted to buy some, but because we still had many days to go, we gave up on that idea.