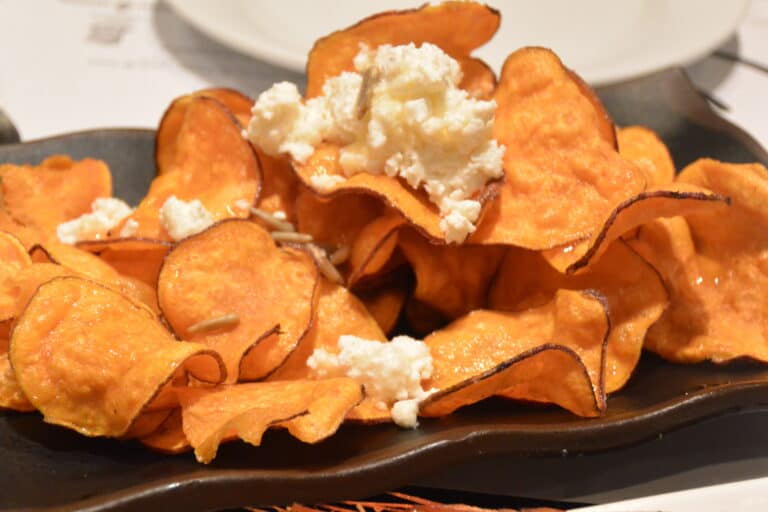 [Nov. 2022] When we arrived in Barcelona, Spain, the hotel staff first introduced us to a restaurant called Cerveseria Catalana.
Located near our hotel, Circa 1905, it is said to be "the best tapas place in Europe".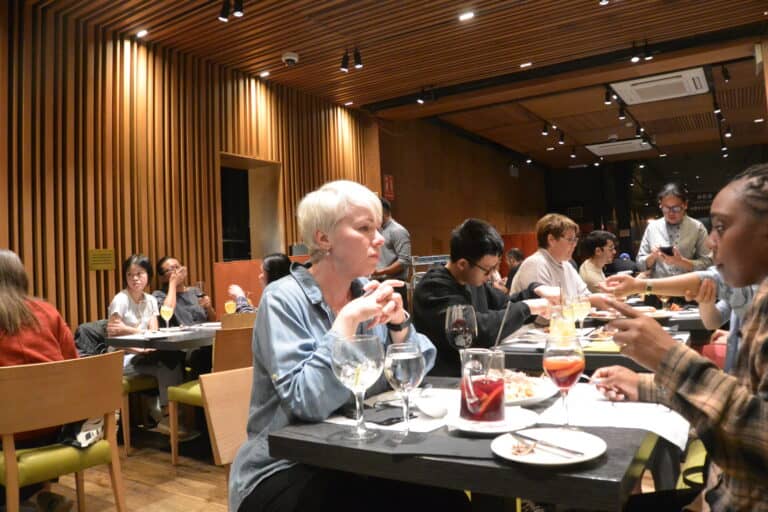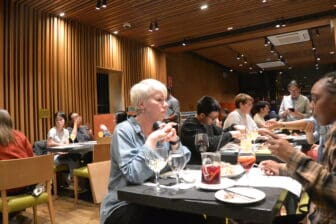 So we went there on the first day for lunch, but it was already full, and people were writing their names on a piece of paper in front of the entrance and waiting until their names were called.
We had a plan that day, so we gave up at that time and revisited the next night.
At this time, we had time, so we were prepared to wait for a while.
But when they told us that we had to wait as long as for 40 minutes, we hesitated a bit.
Still, we felt we must not miss such a popular restaurant.
So we took a walk around the area to pass the time and finally got in.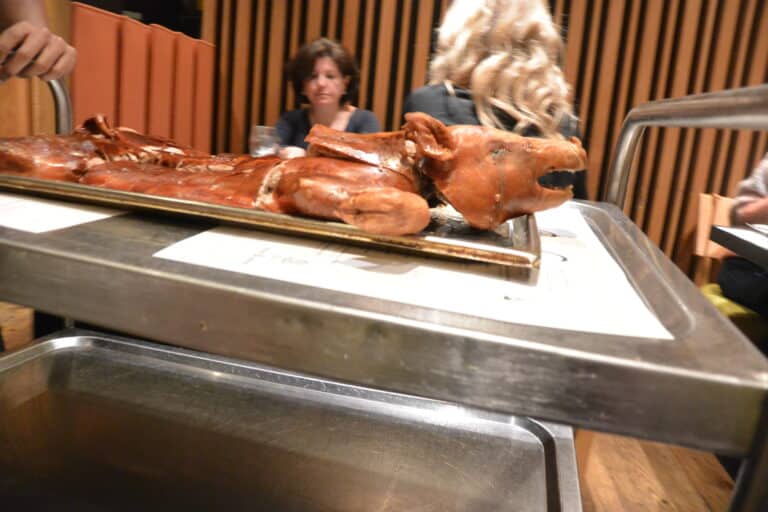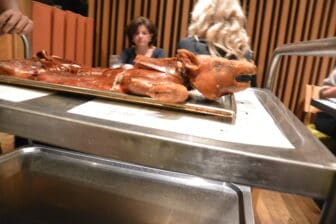 It was completely different from what I expected, the interior was modern and spacious.
All the customers looked like tourists.
It's probably listed in many guidebooks.
We didn't see it in our guidebook, though.
The right hand side of our table was the French group, and the left hand side the Chinese.
After a while, the left neighbour changed to Americans.
Eventually, a group of Chinese people came next to us on the right, and they were very noisy, so we couldn't relax and had to leave as soon as we finished eating.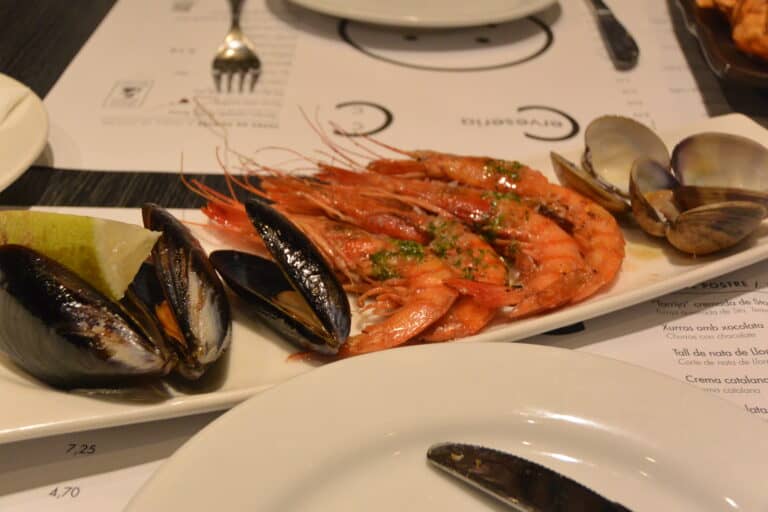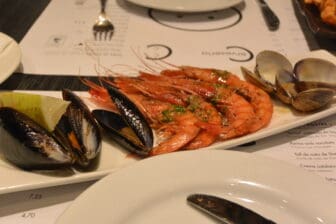 If the customers are foreigners, many of the waiters are also foreigners.
Now, as for the important meal, the fried aubergines and fried sweet potatoes were unique and delicious.
Then there's the roasted suckling pig that the waiters showed around the table (it was the memorable dish for us as we ordered this from a Spanish restaurant in London during the Covid lockdown and had it delivered), and it was just as good as expected.
However, the other foods, 2 types of fried squid, octopus, and grilled seafood we ordered were not bad but nothing special.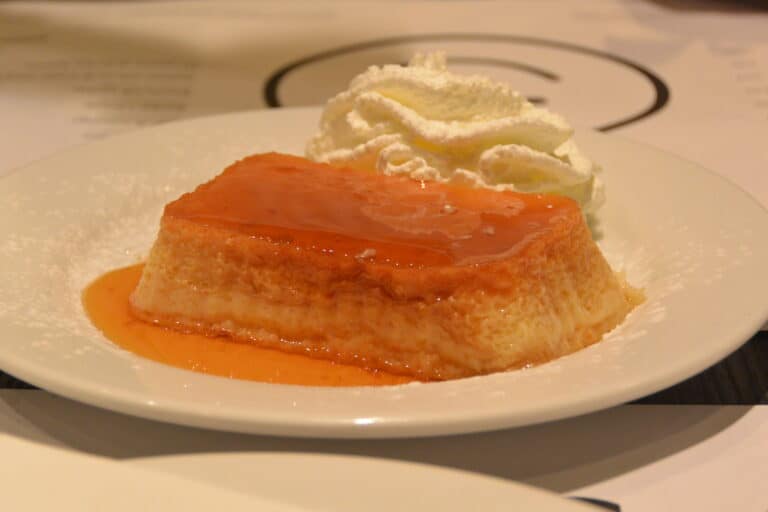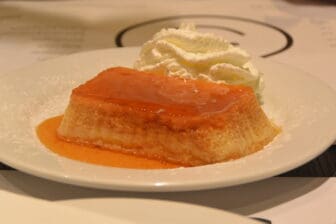 The coconut pudding I had for dessert was good, though.
The total price, including a bottle of wine and a dessert wine from Jerez de la Frontera, was very reasonable at less than €80.
I wonder if that is the reason why this restaurant is so popular.
But in my opinion it wasn't worth the 40 minute wait.
Even though the lady at the hotel introduces this restaurant to everyone who come to visit the hotel as "the best tapas restaurant in Europe", I'm sure she herself hasn't been there for a long time.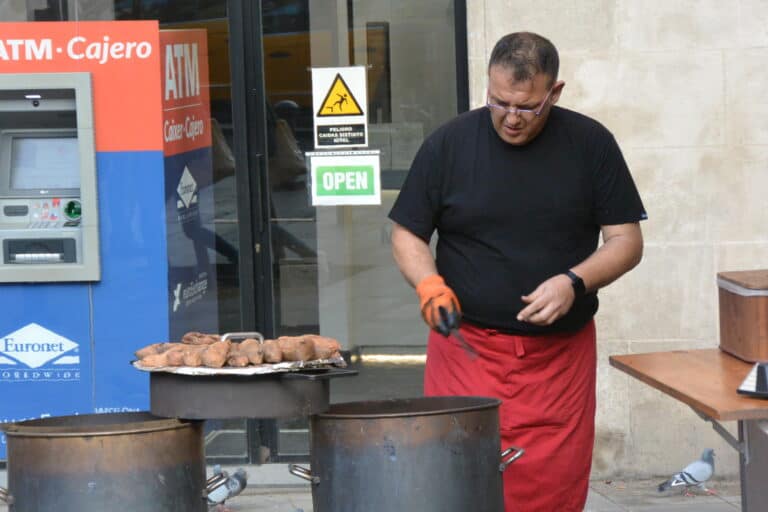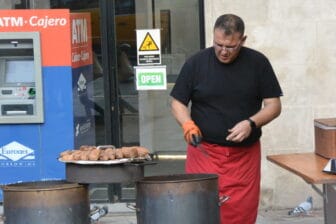 Regarding foods, there was a person selling roasted sweet potatoes on the street in the daytime that day.
I often see roasted chestnuts sellers, but this was the first time I saw roasted sweet potatoes being sold outside of Japan.