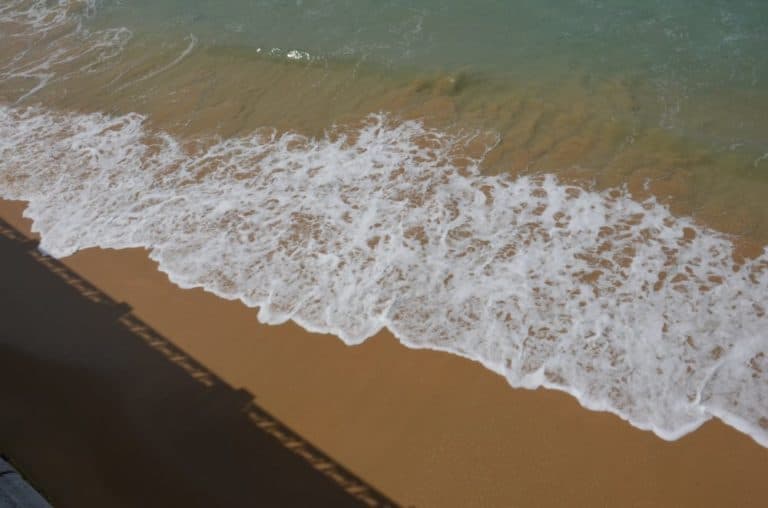 [ May 2014 ] There are two beaches in San Sebastian, one is Concha, meaning a shell and the other is Ondarreta and they are connected.
We walked from the old town all the way to Monte Igueldo.
Apparently, the distance is 2 km altogether, though I felt much longer…
On the beach, not only people were sun bathing, but also already having a fun in the sea. I was wearing a leather jacket, though.
There was a person making a sand sculpture, too.