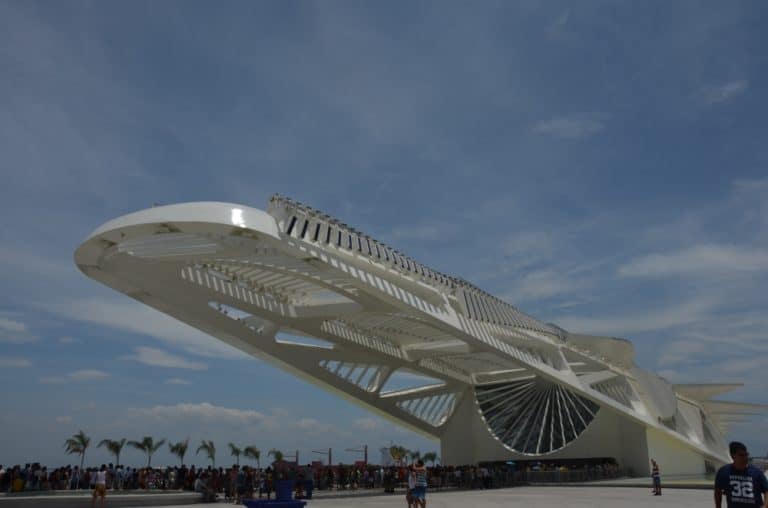 [ Jan.2016 ] This is the photo of the brand-new museum called ' Museum of Tomorrow' in Praca Maua in Rio de Janeiro.
It was opened to the public only about 20 days before we visited.
A Spanish architect, Santiago Calatrava designed it with the image of pineapple, apparently.
We were overwhelmed by the long queue, so did not go in but at least we can say that the outside was very original.
It was hard to walk in the huge square under the strong sun, but we walked around this museum.
I felt a bit apprehensive, thinking it is nice when this is new, but can they maintain well in the future? We saw a few modern buildings in Rio, but some of them, such as the Cathedral and the Niteroi Contemporary Museum needed some repair works.
There is another new museum, Art Museum of Rio, too in this square.
This one was built in 2013.
It was a very hot day, so we went into this museum's cafe and I had Mate tea.
This tea was nice and cold and very sweet which was completely different from the one I tried in Argentina.
There was a stylish shop next to the cafe.
As always in museum shops, they were selling posh things for the posh prices.