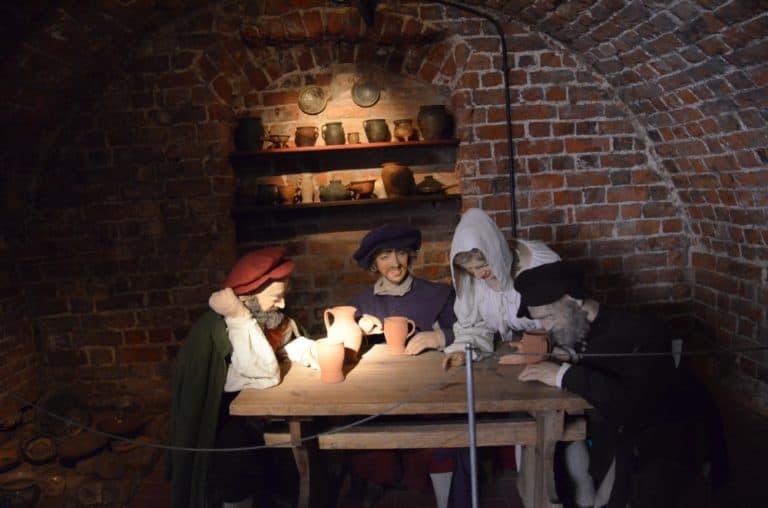 [ Sept.2014 ]  The first place we visited in Klaipeda in Lithuania was the Castle Museum.
It was full of history of the city.
The castle was founded by Teutonic Knights in 1252 and the city was developed as a part of Germany.
It used to be called Memmelburg.
The castle was rebuilt many times but after the Seven Years' War in 18th century, its significance was lost and it was left abandonded.
In the end, after the WW2, it was used as a ship building site.
Although it is called Castle Museum, there is not any castle like building here.
There are exhibits in the underground galleries and on the ground there are some ruins.
It was very quiet in the museum.
We were the only visitors and the three attendants looked so bored.
They may have more visitors during summer, but the taxi driver did not seem to know this place, which may mean that it is not well known.
Our guide book said this was the most recommended place to go, though.