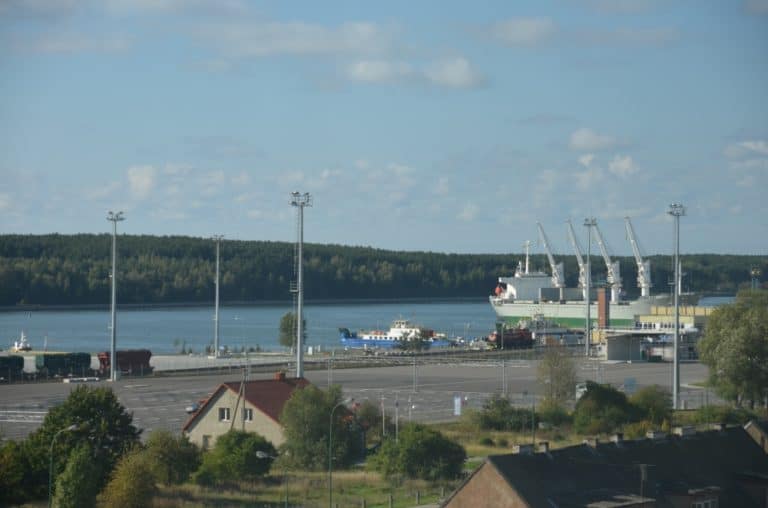 [ Sept.2014 ] We stayed in a hotel called Park Inn in Klaipeda in Lithuania.
This photo is the view from our room.
When we stay in one place for our holiday, I often use the online booking site, Expedia.
I used it this time, too.
It is convenient and cheap when you book the flight and the hotel together.
But in a small town like Klaipeda, they do not have many hotel choices.
This time, only this hotel was available.
When we arrived there, we realised that the main old town was a few kilometres away and each time when we went to the town centre or bus station, we had to call a taxi, which was not too bad.
But also, the room was not very clean.
This was a big blunder.
But the people at the reception were all nice and kind.
Everyone spoke good English and made some efforts to find out the timetable of transport and so on.
They didn't have the attitude that they think as if smiling affects their good names, which we often see in ex-Soviet countries or east Europe.
When the receptionist asked "How was your stay in the hotel?", affected by her smile, my husband answered "It was good.
There was no problem".