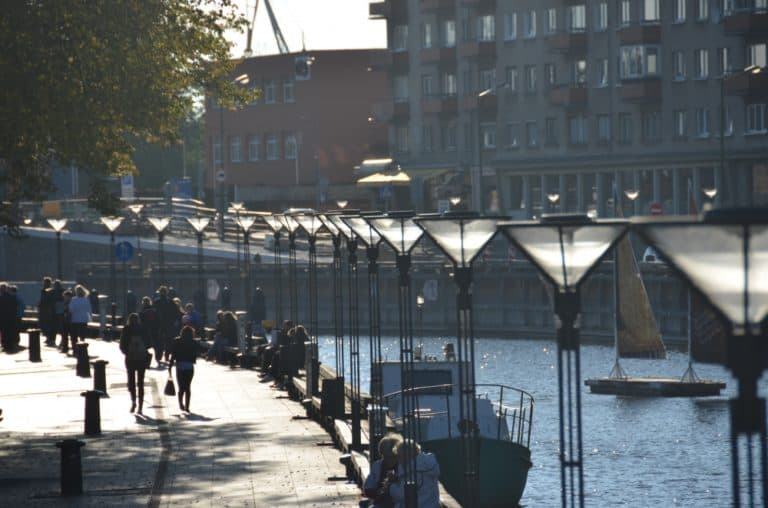 [ Sept.2014 ] The key of Klaipeda's development is the ice-free port at the mouth of Dane River in Lithuania.
We saw many colourful containers from our window at the hotel.
Germans and Lithuanians both wanted this port.
Soon after crossing the second bridge from the sea from the old town, there is a monument called Arka (meaning arch).
This was built in 2003 for the 80th anniversary of Klaipeda being in Lithuania.
But 80 yeas before was 1923 and in fact after that during the WW2 Klaipeda was under Germany.
When it became clear that Germany was losing the war, most of the German residents ran away fo Germany and when Soviets came to the town, apparently it was nearly empty.
After that, Russians and Lithuanians came to live there and one time, the Russian speaking people were dominating there.
The old woman who was having a booth in the Theatre Square spoke Russian, too.
The sailing boat anchored in Dane River is the symbol of the city.
Its name is Meridianas and it was built in Finland in 1948.
After the local navigation school used it, it became a restaurant, but then it was abandoned.
A few years ago a local lawyer bought it for 1 litas (about 25 pence or 29 cent) and renovated it, so now it looks magnificent.