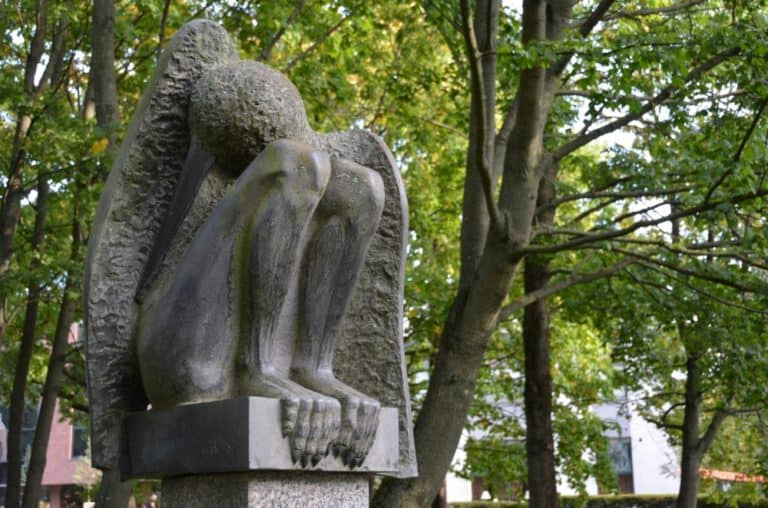 [ Sept.2014 ] When we were walking from Klaipeda bus station in Lithuania to the old town, we came across a park with a lot of sculptures.
I looked up afterwards and found that this park is 10 hectares of grove and there are about 180 sculptures.
From 1820 to 1977, this place was a cemetary.
The sculpture park in Palanga had many lovely sculptures, but here, there were many strange ones.
This one in this photo was one of my favourites, though.
Most of the works seemed to have been made at the end of 70s to early 80s, so the sense of value of Soviet era may be reflected here.
This park reminded me of Skopje, the capital of Macedonia where we visited a couple of years ago.
They were making a lot of odd statues there.