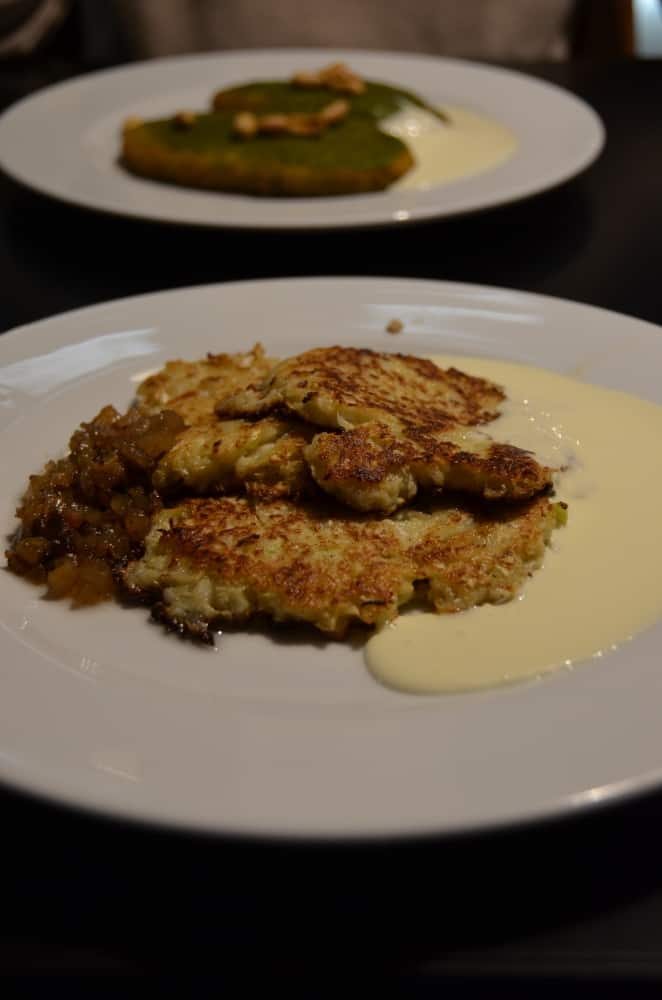 [ Sept.2014 ] This is the photo of pancake we had as starters in Klaipeda in Lithuania.
The front one is pancake with cabbage, and the one behind is spinach and mushroom, and the sauce was Smetana (sour cream).
Both were simple and good.
My main was pork, which was not so special.
We ate these in a Lithuanian restaurant called Katpedele, which was recommended by a staff in our hotel.
The interior was wooden and it had a relaxing natural atmosphere.
I cannot remember what time it was, but suddenly the music became loud.
Probably it was for dancing.
The price was surprisingly cheap.
The three course dinner for two with a bottle of wine was 103 Lt (24 pounds or 30 euros), which was about one third of the day before.
Local people come here, not the one we went the day before…