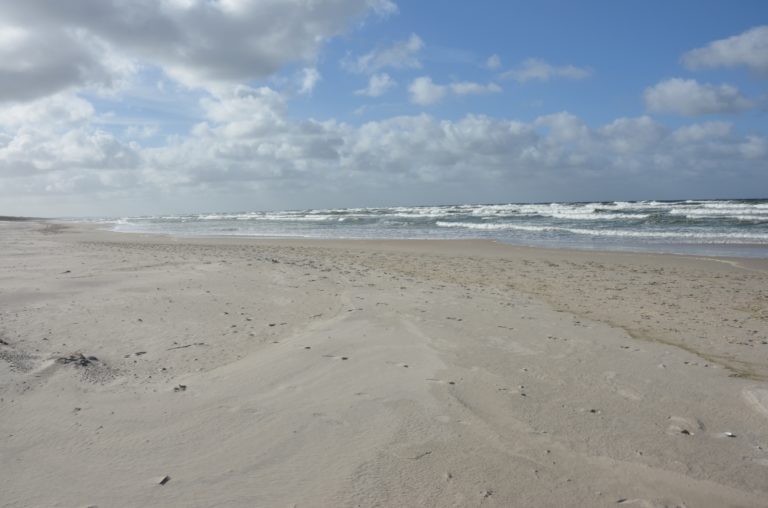 [ Sept.2014 ] In Smiltyne in Curonian Spit, a World Heritage site in Lithuania, our carriage took us to this beach facing the Baltic Sea.
Spit is the sand accumulated land, so the sandy beach went on and on as far as I could see.
I do not know if all of the 98 kilometre coast of this spit is like this, but honestly I could not see the end.
The wind was strong and the waves were beating the shore.
If this place were in the south, people would have poured here in summer.
Because it is in north, this place is empty, I thought, but Alma, our carriage driver, told us that in summer it was full of people here, mainly from Russia.
I do not think even in summer the water temperature goes up as high as we can get in, though.
One couple were there wearing swim suits on the day of end of September and in front of us, they ran into the water bravely enough.
By the way, this was the place I wanted to come, because I heard that you can find some ambers washed ashore if you are lucky.
No, I could not find any…
Away from the shore, we were in a forest.
Each of the pines were thin and straight up, in spite of the strong wind.