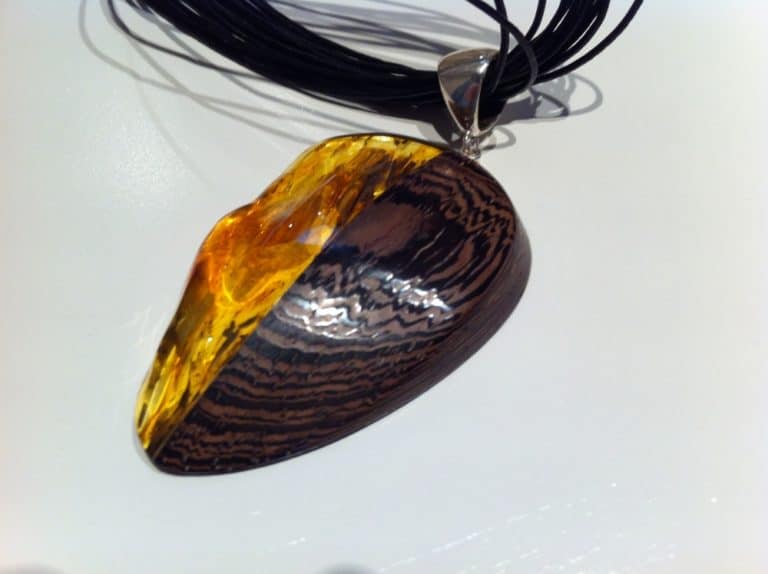 [ Sept.2014 ] This is a pendant I bought from a man who had a stall in Basanaviciaus Street in Palanga in Lithuania.
He made it himself using the local amber and African wood .
Around here in Lithuania, they collect a lot of amber and sell many accessories everywhere at stalls or in shops, but their designs are mostly classic and the price was not so low as I expected.
Among those, this one was different and I was attracted to it very much.
Amber is resin, so it goes with wood very well.
By the way, it seems that the word 'amber' in Lithuanian language is gintaro.
The name of the amber museum in Palanga was Gintaro Muziejus.
I asked him the pronunciation, and he said something like 'gintaras'.
Is it plural?