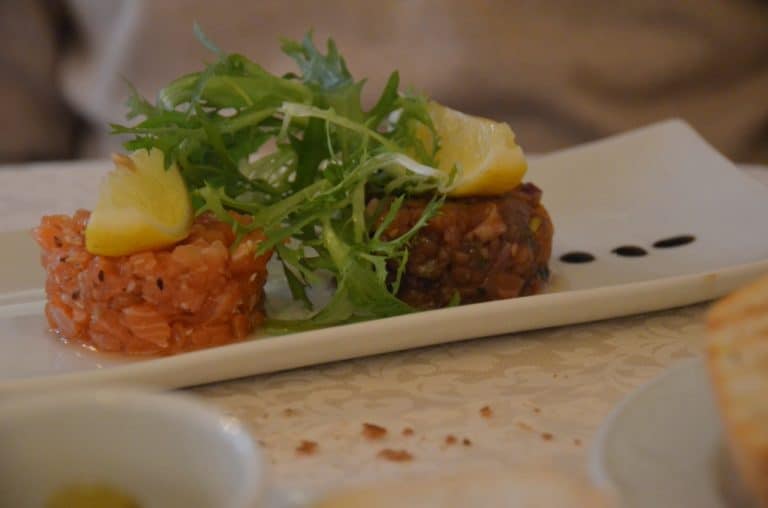 [ Sept.2014 ] The first restaurant we went in Klaipeda in Lithuania was Friedricho which was listed in our guide book.
This was a complex where there were many restaurants with the same name in one alley.
Cafe, pub, restaurant, etc.
Within that, we wanted to go to a Lithuanian restaurant, but when we went into one which looked like the one, the staff said "The restaurant is not here but over there".
So we went to the one he pointed, but I think it was a Mediterranean restaurant.
Well, it's OK as the foods were good.
The photo was the starter.
For the main, I had Zander Fish which was a white fish with light taste.
We had dessert, a bottle of wine and coffee, too.
It cost a bit more than 300 litas for two ( about 87 euros or 70 pounds), which is about the same as in London.
Probably it was not a restaurants for local people.
The next table was occupied by Russian and British business people.