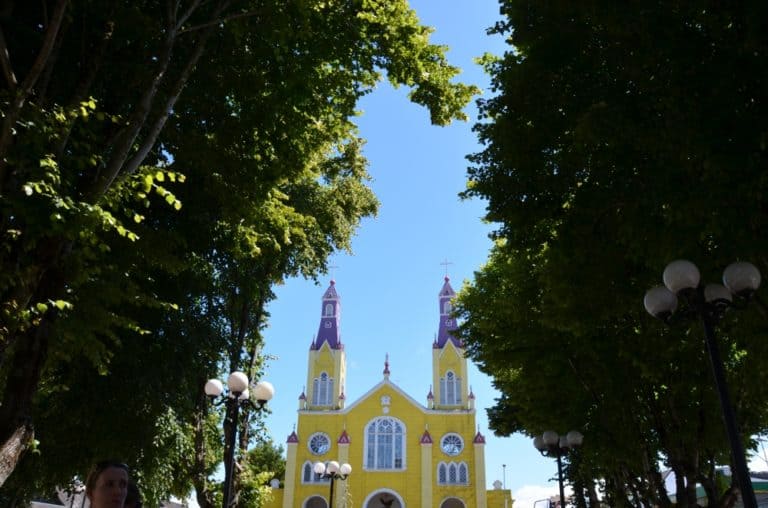 [ Dec.2015 ] We walked around the town of Castro which is the capital of Chiloe Island in Chile.
This town was founded in 1567 which means it is the third oldest town in Chile.
From 1567 to 1767 it was the capital, but because Chiloe Archiperago started being ruled by the Viceroyalty of Peru, the capital moved to Ancud in the north.
And then in 1982, Castro became the capital again.
Although it is the capital, the atmosphere here was very relaxing and not sophisticated.
From my point of view, it was as provincial as Cienfuegos in Cuba. People here were generally short and thick.
Apparenly before Spanish conquest, people called Cunco lived here, so maybe those short chubby people were their offsprings.
I was very surpised that the lemon pie I ate at a small cafe called Blanco was very tasty and sophisticated as I did not expect that at all in this rustic environment.