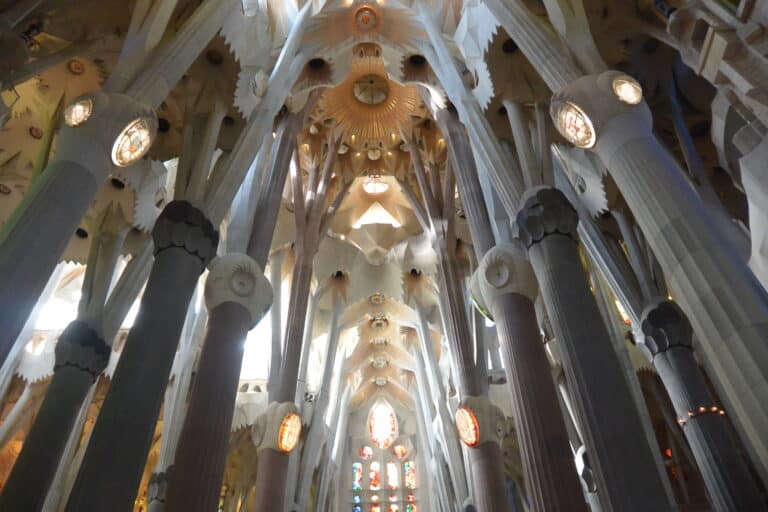 [ Nov.2022 ] On the last day in Barcelona, Spain, we left our luggage at the hotel and walked to Sagrada Familia, a famous church designed by Gaudi.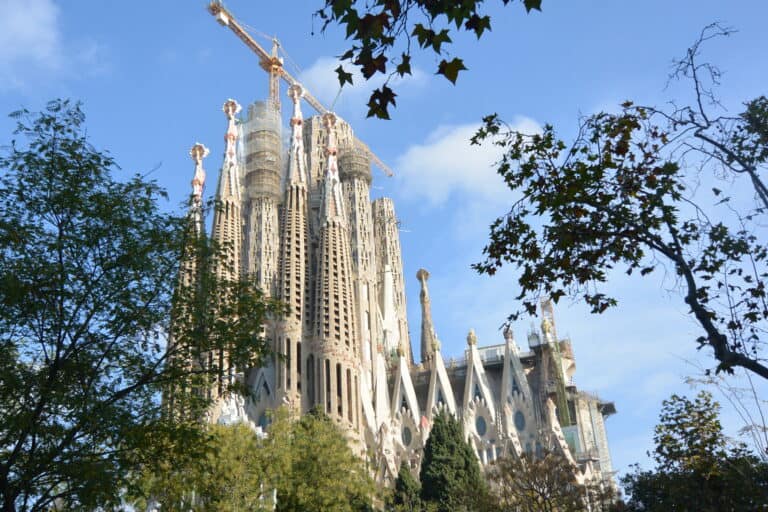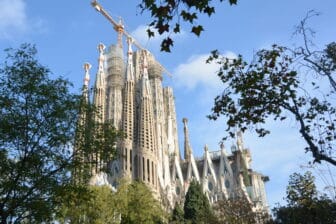 As I wrote before, when I walked around Barcelona, I noticed many of the ordinary buildings were also decorative, and I felt that Gaudi was not that extraordinary.
On the contrary, it may be that Gaudi was born because of such an environment.
The Sagrada Familia is Spain's number one attraction, attracting 4.5 million tourists each year.
Since Gaudi received the order in 1882, he dedicated his life to the construction, and it is also known for being unfinished.
It is said that Gaudi himself provided funds when funds ran out.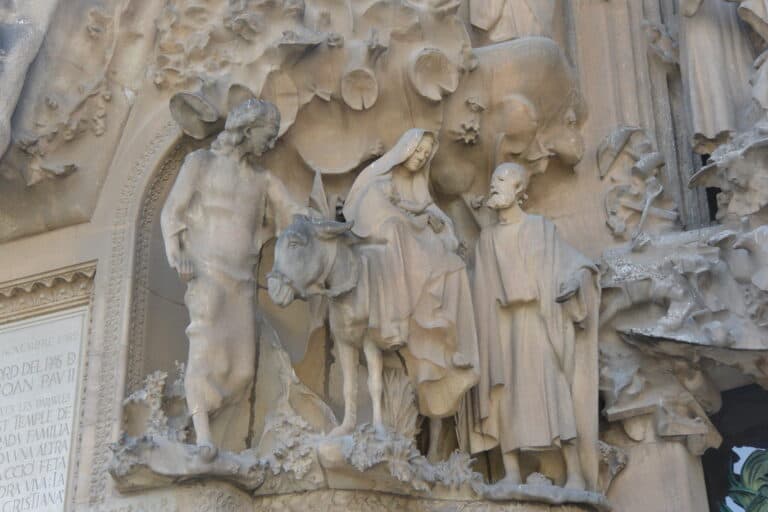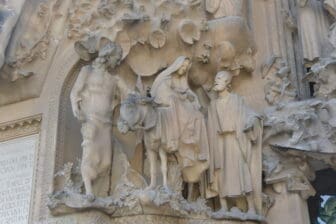 We had reserved a tour starting at 11:45 (€40 per person).
We received a device that allows us to listen to the guide's explanations even if we were a little far away, and started listening to an explanation of its exterior.
Our guide was a man with the serious attitude, and although his enthusiasm was conveyed, to be honest, I wasn't drawn into the story.
Not all the people can be a good guide, and guides for the general public may be more suitable for people who want to be actors who can have a theatrical talk rather than having a large amount of knowledge.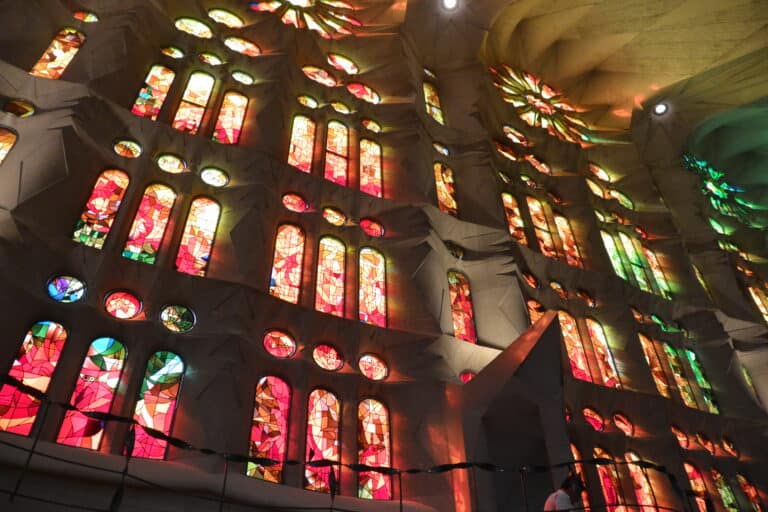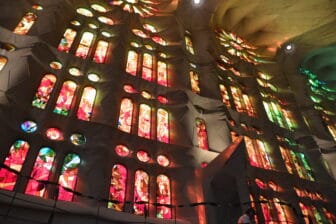 Because this guide said twice, I got into my head that Sagrada Familia is not built by the fund from the city or the church, but by donations from the general public, so it takes time.
It is scheduled to be completed in 2026, but it was said that it would be delayed because it was suspended for a while due to the Covid crisis.
When my husband saw the exterior, he said, "I thought it would be more colourful," and it seems that they were planning to add more colours in the first place.
However, since UNESCO designated it as a World Heritage Site before colouring it, it is impossible to change the current situation.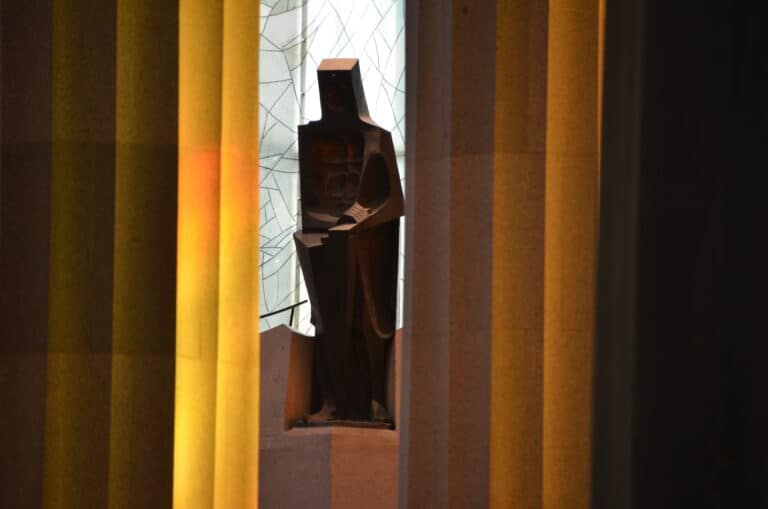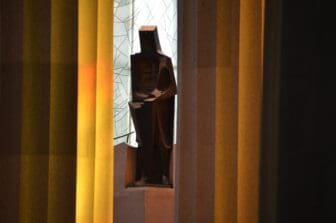 As I peered into the older façade of the Birth of Christ, I was surprised to see so many human figures.
It's amazing.
And when I took a step inside from the earth-coloured entrance, I was in another world.
It is a bright and modern space that represents the forest.
The stained glass is colourful and very beautiful, but there were still some parts that were not coloured.
The hard-looking statue in the back is apparently St. George, one of the city's two patron saints (I heard it's called Jordi in Catalan).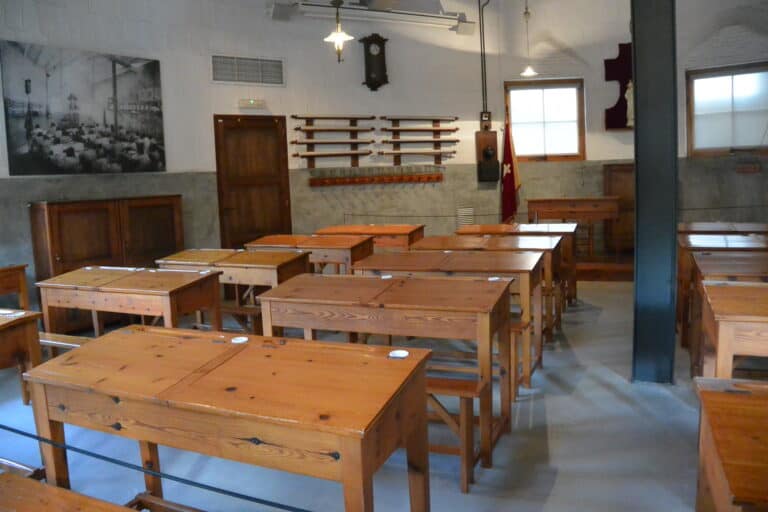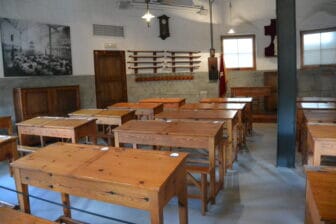 This saint is well known for his episode of defeating a dragon, and there are many statues of brave and violent images, but the statue here is a peaceful one that does not have a sword, according to the guide.
Even so, it's a little scary image for me.
We came out to the new facade of death, and beyond that was a classroom in a small building.
It was a school for the children of the people who worked at the Sagrada Familia.
We were able to climb the tower with the tour ticket, so we went up after the tour.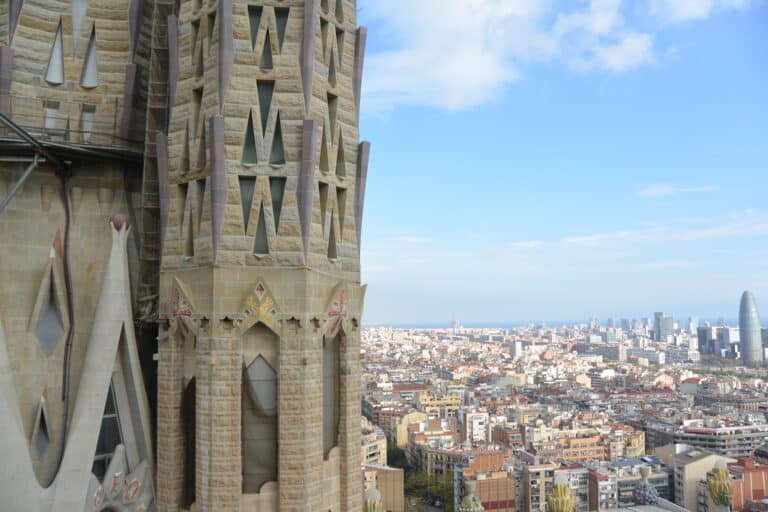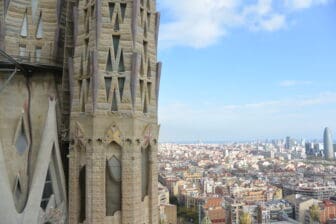 It's a pity that the area that we could move around on the tower was very limited.
This was actually my second visit here, and I remember being able to walk more around the first time (1990s).
Still, it was nice to see the interesting decorations up close, and I had a great view of Barcelona.
But after that it was hard.
We could come up here by a lift, but we had to go down the stairs.
Someone said 500 steps, and after coming down my legs were shaking.
Sightseeing really takes a lot of energy.