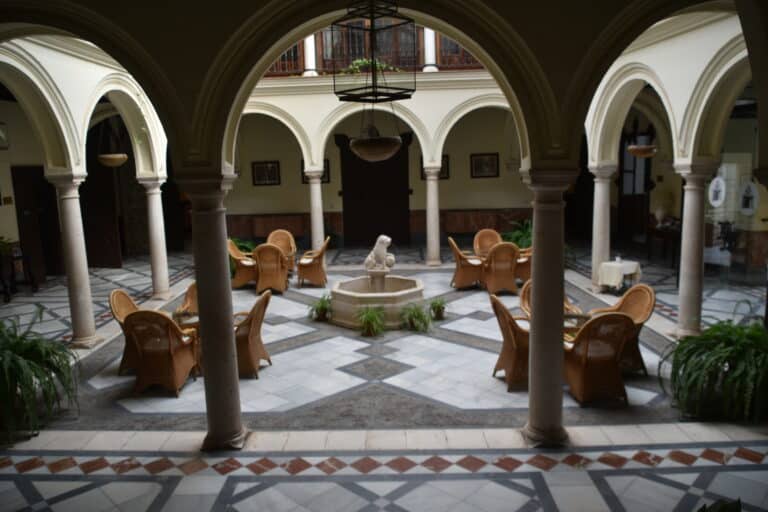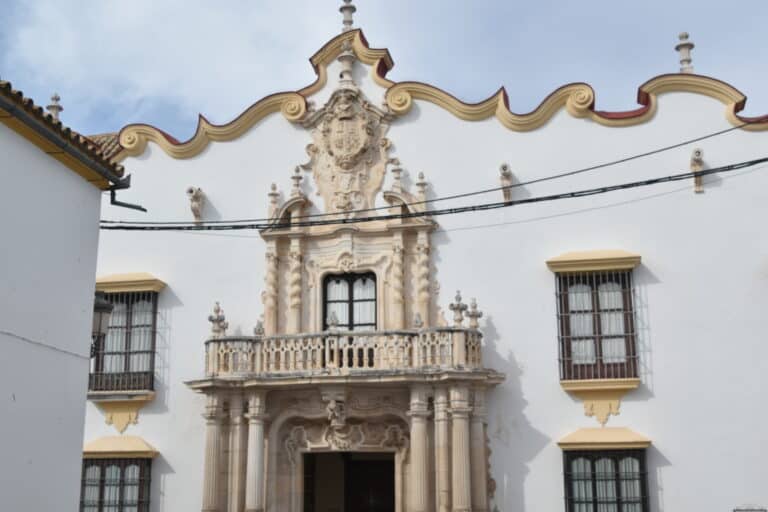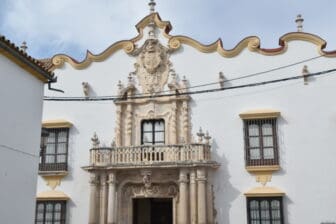 [Nov. 2021] In Osuna, in the Andalusia region of Spain, we stayed at a hotel called Palacio Marques de la Gomera.
This is housed in a mansion that itself is also a tourist attraction.
It's an 18th-century building, and according to the guidebook, it's one of the most beautiful and dreamy mansions in the country.
We made a reservation because we really wanted to experience staying here.
It was really a magnificent mansion, and in front of the building, a group of tourists accompanied by a guide were looking up at it.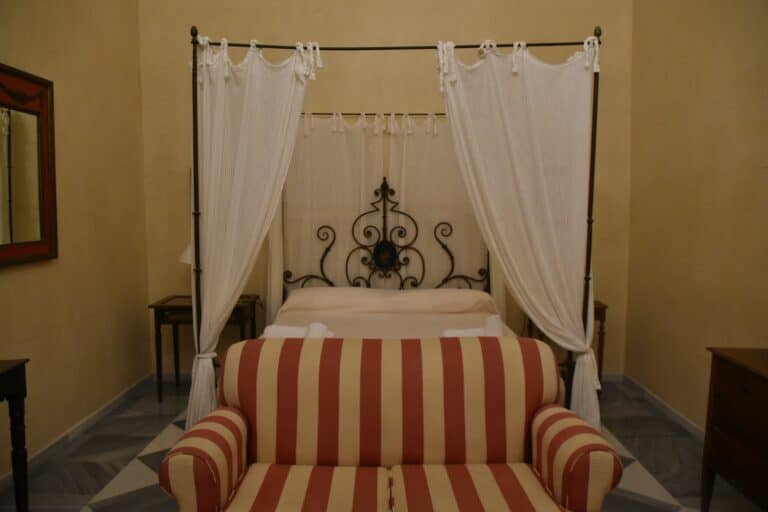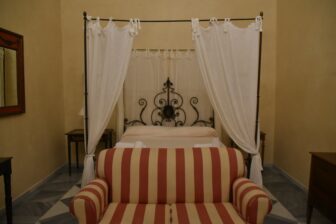 Particularly the patio was lovely.
We checked in and entered the designated room, but the heating was not working.
According to the forecast, the maximum temperature on that day was 20 degrees centigrade, but in places where the sun wasn't shining, it felt chilly and required heating.
We tried to call someone to fix it, but they could not, so eventually they offered that we changed the room.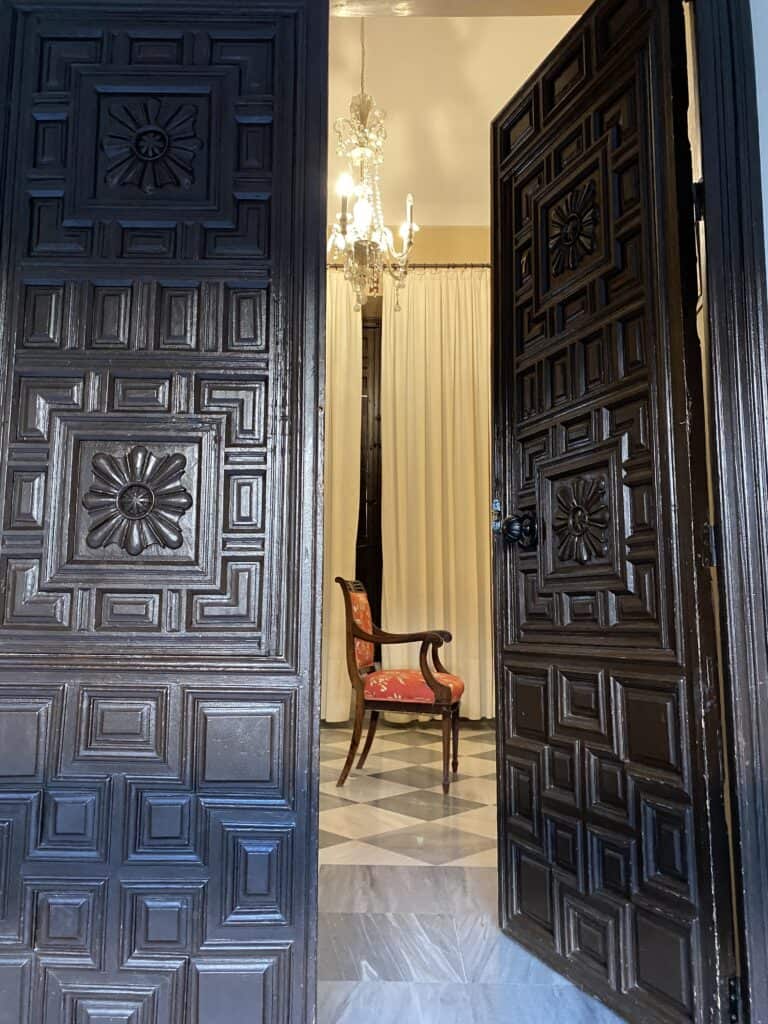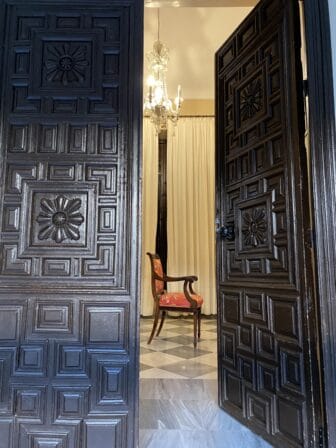 However, it seemed that other rooms were filled on this day, and only the suite was vacant.
The person at the reception said, "There is an additional charge for the suite," but we said, "It's your problem that there is no heating," so they let us stay in the suite without paying any extra charges.
According to the guidebook, this room, No. 7, was used by Italian film director Franco Zeffirelli as a location for the film "Callas Forever" which is about the opera singer Maria Callas's life.
It was a room for 4 people and had 2 beds on the mezzanine floor.
We are two people, so we didn't use them, though.
The main bed was a 4-poster bed.
The bath had a jacuzzi.
This room was just in the middle of the front of the building with a small balcony.
I thought the guidebook's expression "dreamy" was a bit exaggerated, but it was certainly a lucky experience.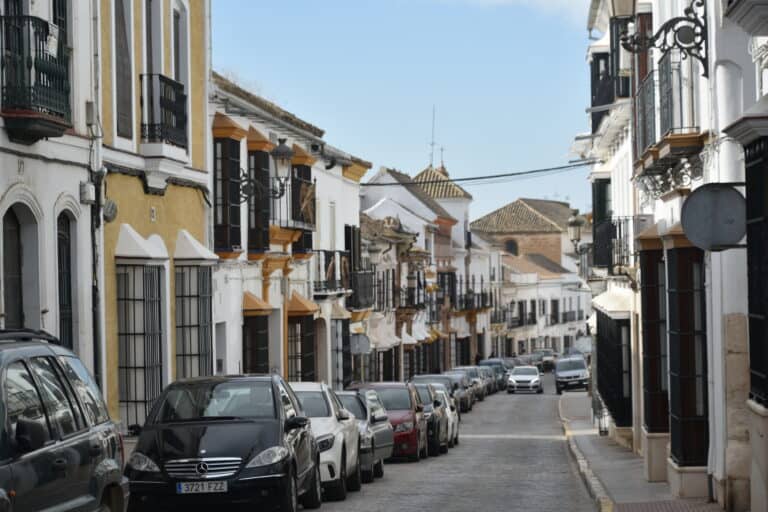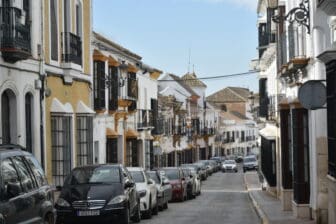 Each room in this hotel seems to have a different interior, and again according to our guidebook, the room No. 10 is located in the tower of the mansion and is very romantic.
After a break, we walked towards a restaurant that was supposed to be open, but as expected, it was still closed (online information is not reliable in Spain), so we wandered around the town.
We went to the tourist information centre and got a map.
The young man here was an inexperienced person and wasn't very smart, but we got some basic information.
Osuna is also a picturesque town with slopes and white-walled houses.
We enjoyed walking until the restaurant opened.