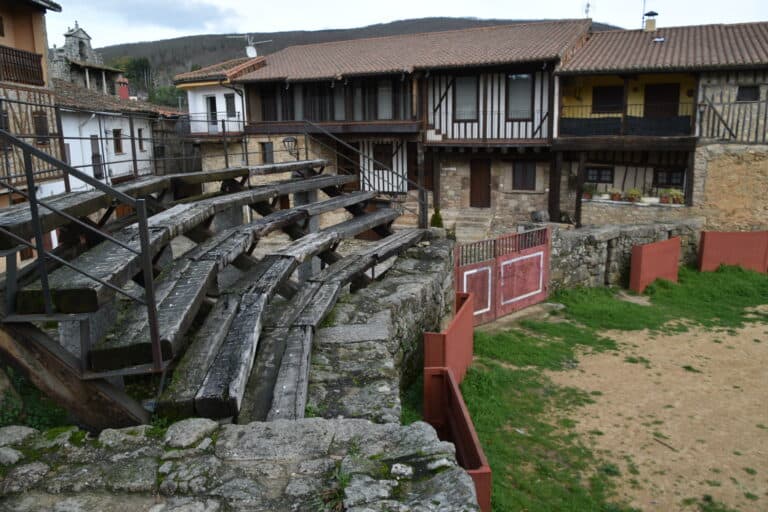 [Jan. 2023] During our visit the villages of Sierra de Francia, a mountainous region in western Spain by chartered taxi, we went to San Martín del Castañar, too.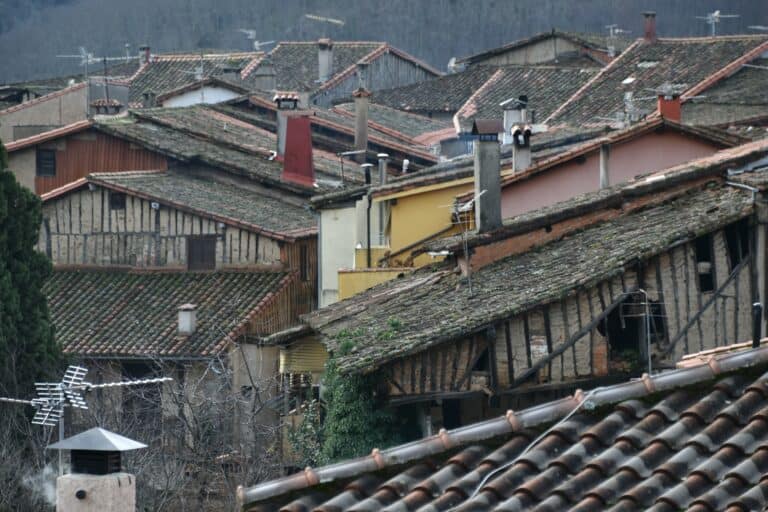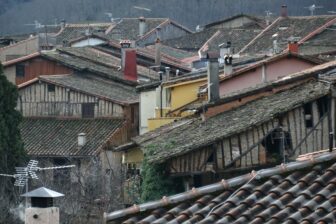 We let Agustin, our driver, choose the itinerary.
It seemed that he was going to take us to more villages, but we were hungry and wanted to go to the bathroom, so we decided to eat in this village, which took about one and a half hours and this became the end of the tour.
There was a village with Miranda's name a little further ahead, so I wanted to go there, but as I wrote before, we don't neglect lunch.
This San Martín del Castañar is much smaller and plainer than La Alberca, which we went to earlier.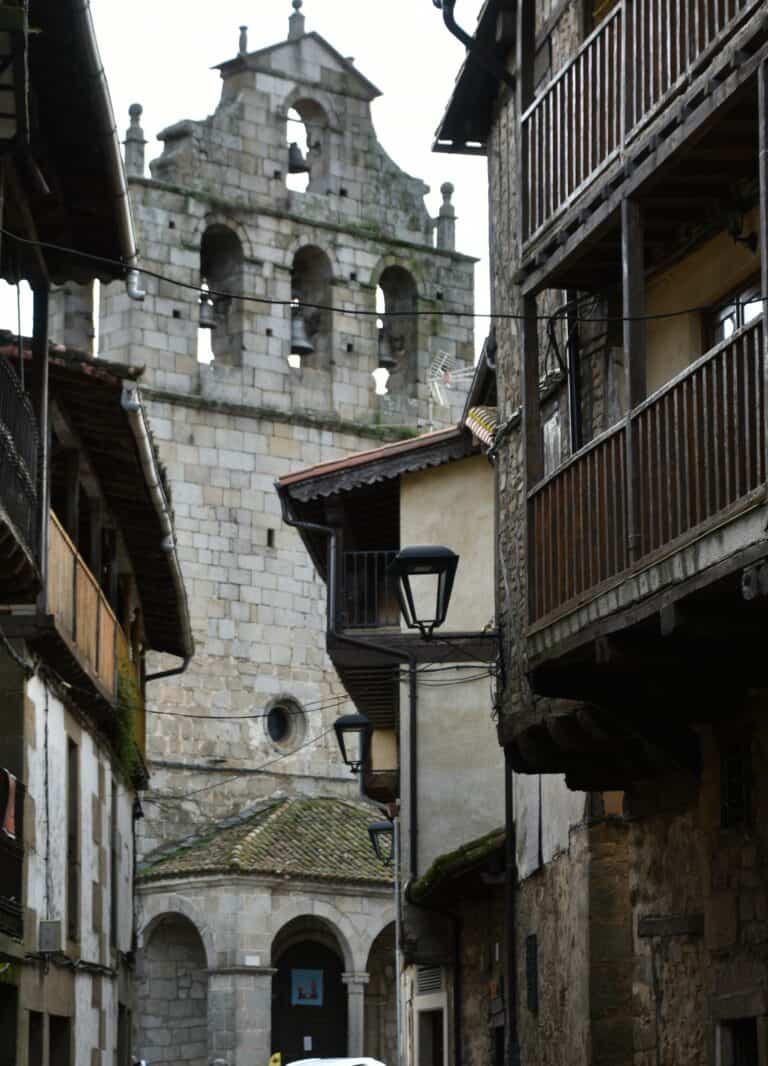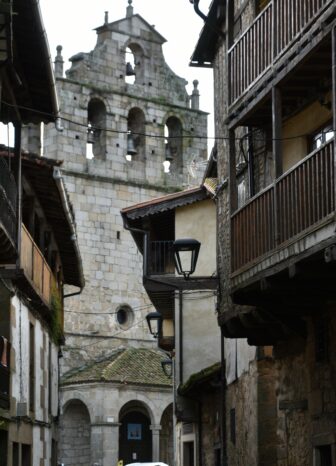 According to online information, the population is 218 as of 2018.
The highlights are the castle ruins of the 13th and 14th centuries and the parish church of the 13th century.
According to the guidebook, the church is built in the Mudéjar style, but it was closed when we went there.
But the most interesting thing was the old stadium that looked like a bullfighting arena.
Later I learned that it was really a bullring.
Bullrings are usually circular, but this one is a distorted oval.
It is said to be one of the oldest bullrings in Spain (some say the second oldest).
It may have been because it was cloudy, but anyway, the village has a sober image, and there are no cafes or restaurants like in La Alberca.
We looked around to find a place to eat and in the end we entered a restaurant that seemed to be only one in the village.
The name is Meson San Martin.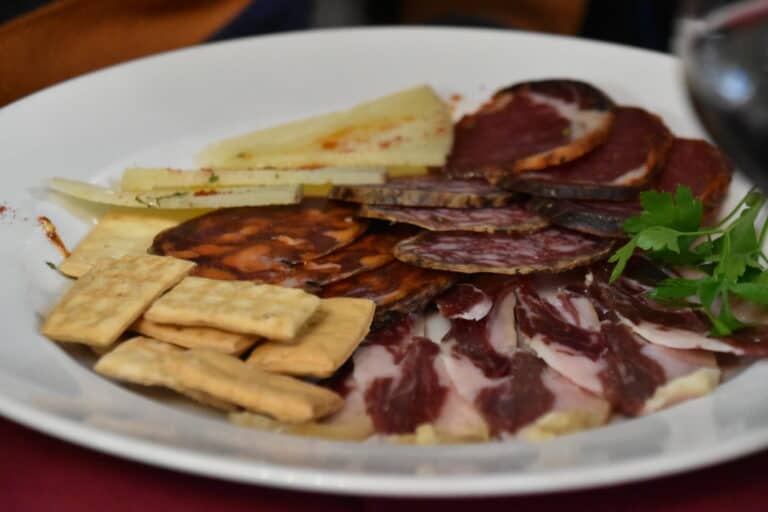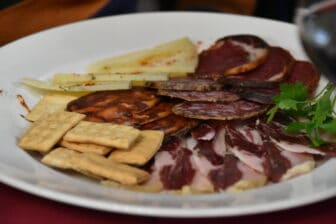 When we entered, we found that they had only a set menu of €22.
A Danish waitress explained it in English.
At her recommendation, the two of us decided to take only one set.
The starter is a platter of Iberian ham, salami, and cheese.
The ham had a lot of fat, but it tasted good.
The hard salami was also delicious.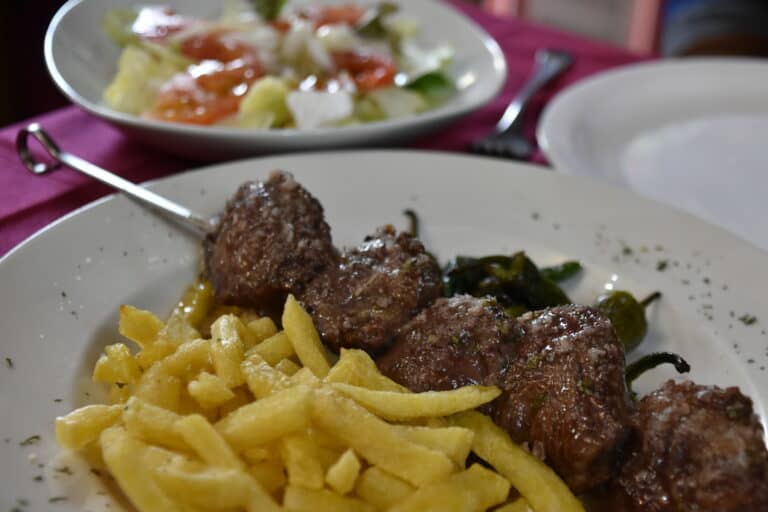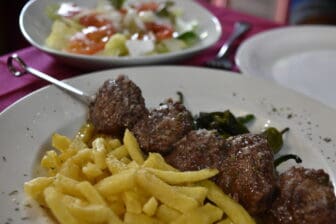 The main dish was skewered pork cheeks.
This meat was very tender and the taste was excellent.
It came with a side salad, fries and grilled green peppers.
Certainly, one serving was enough for two people.
I thought we had ordered a glass of red wine, but we got a bottle.
And this was also delicious.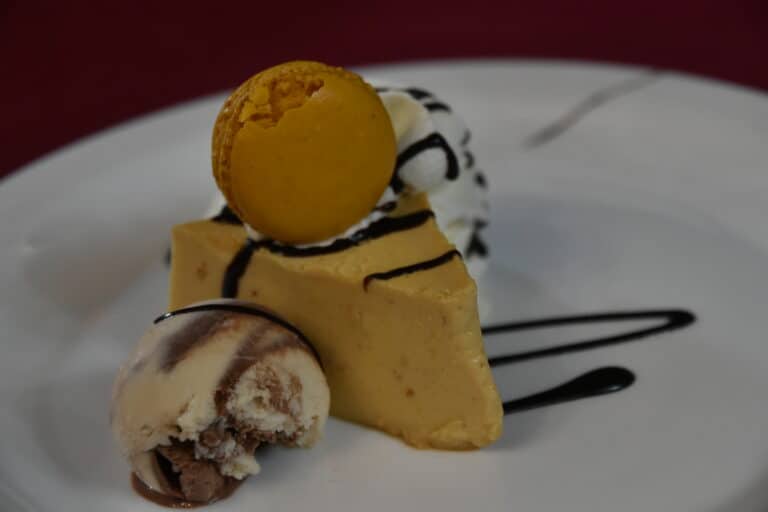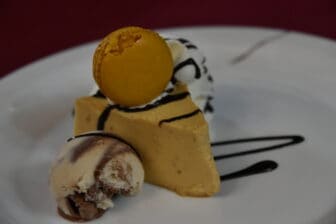 I didn't intend to eat dessert, but it seems that it was included in the set, and the nut-flavoured Bavarois with macaroons and ice cream were brought.
Even though it's such a countryside, it looked stylish.
And the bill was exactly €22.
I thought wine was extra.
We were so satisfied that we gave a tip that we wouldn't normally pay.
Not only is it the only restaurant in the village, but it seems to be a popular one, and customers were coming in one after another.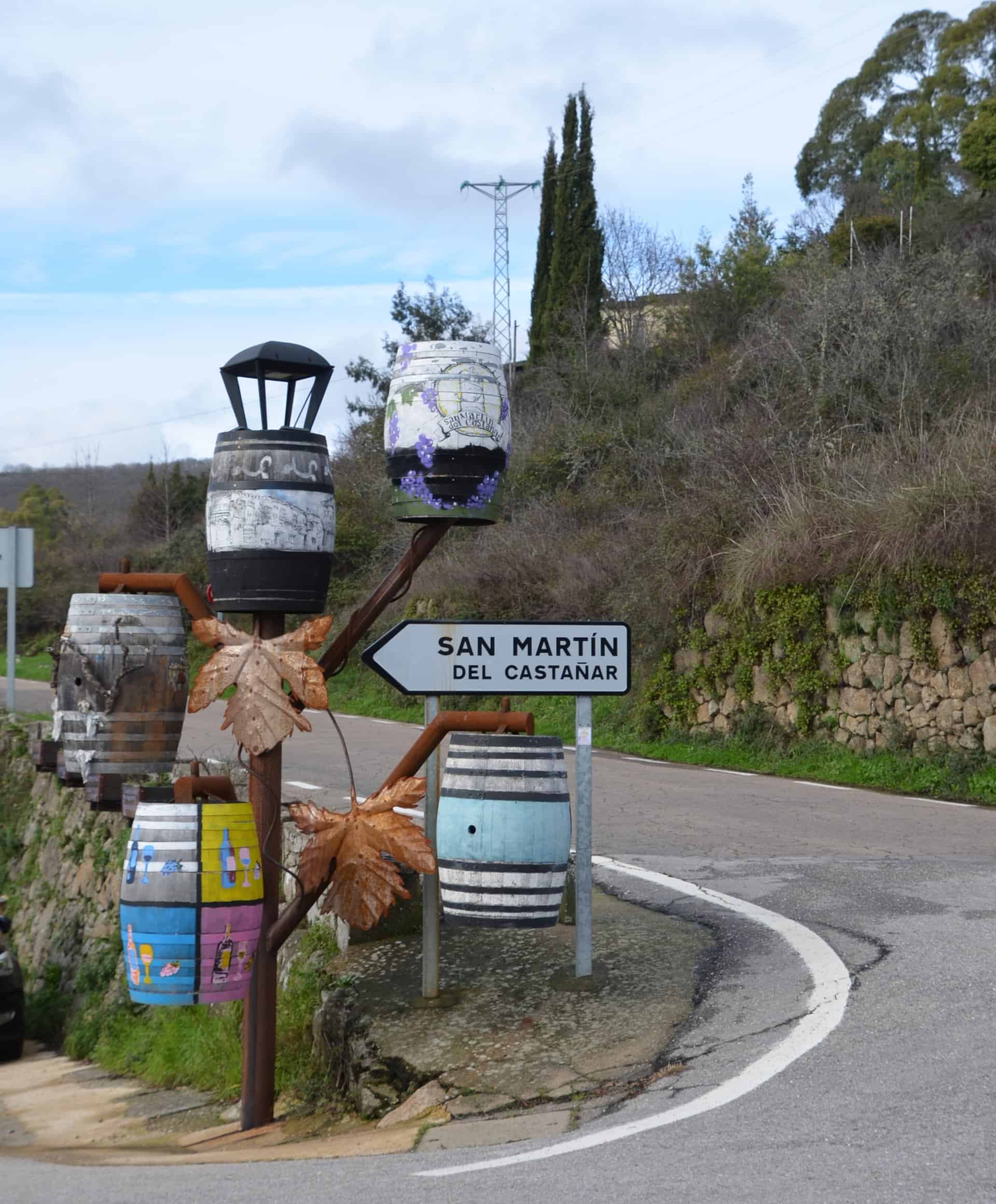 Well, that's the end of our village tour.
Agustin, our driver, seemed absent minded at first, but he wasn't bad at all.
If we could communicate more smoothly, I'm sure we could have heard a lot of interesting local information from him.
Seeing this as a business opportunity, he could start a tour regularly around this area.