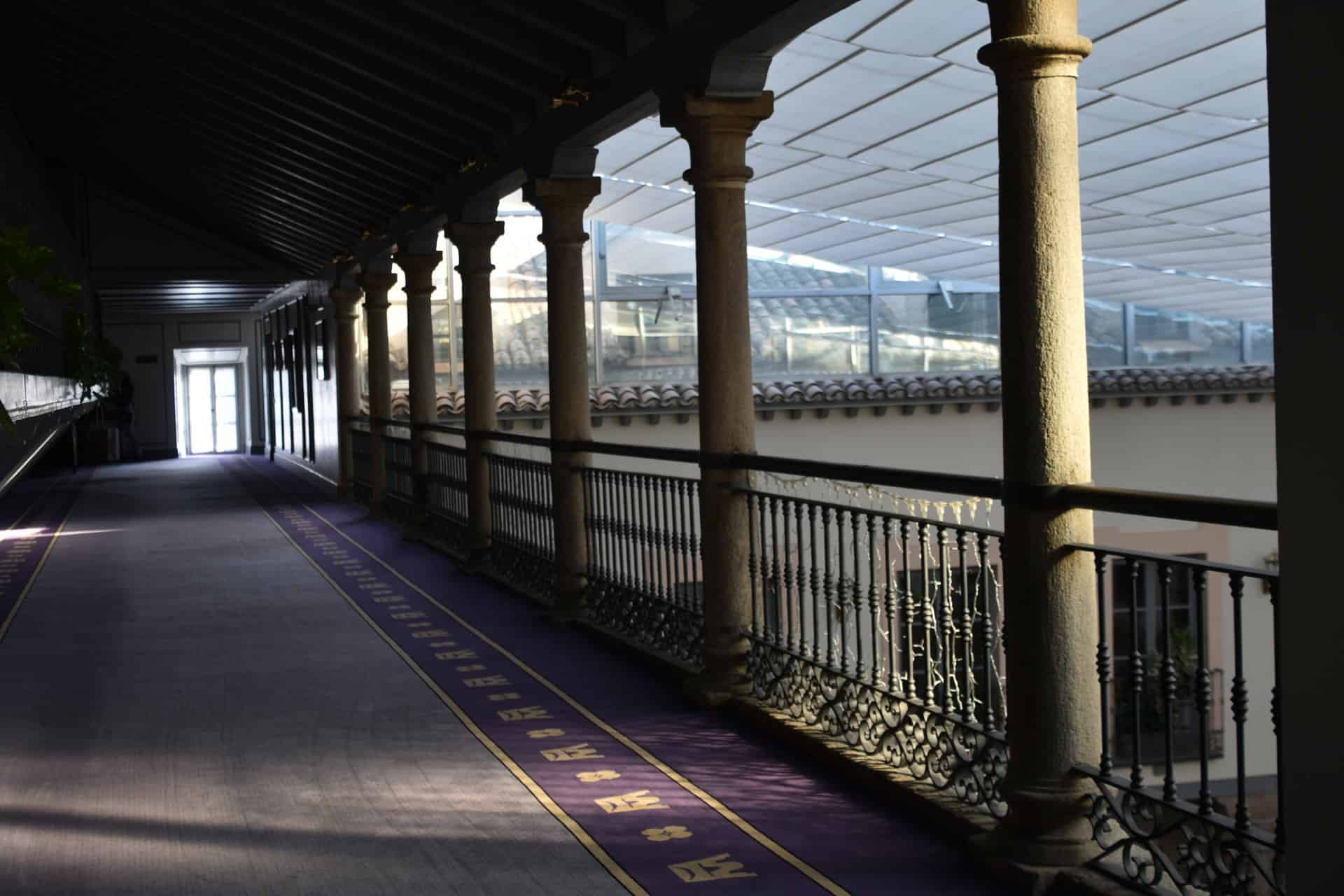 [Jan. 2023] Ávila, a town in Spain, is located right in the middle between Salamanca and Madrid.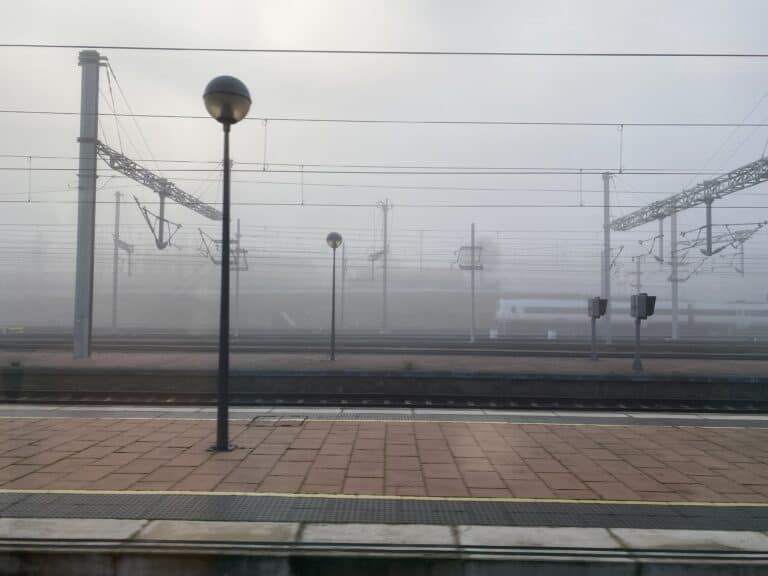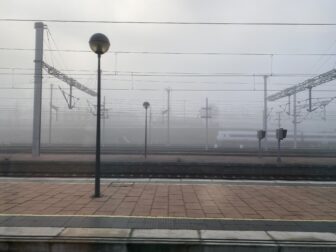 Our theme of this trip was "the production area of black pigs", and Ávila was not in that area, so we did not originally planned to visit there, but we decided to stop by because it was a World Heritage town located where we pass.
We had reserved a train leaving Salamanca at 9:41, so we took a taxi from the hotel to the station.
This day was foggy and extremely cold.
It's hard to believe how warm Zafra was just a few days before.
At first, as it was foggy, I could not see anything from the train window, but when the fog lifted, I could see the rolling farmland.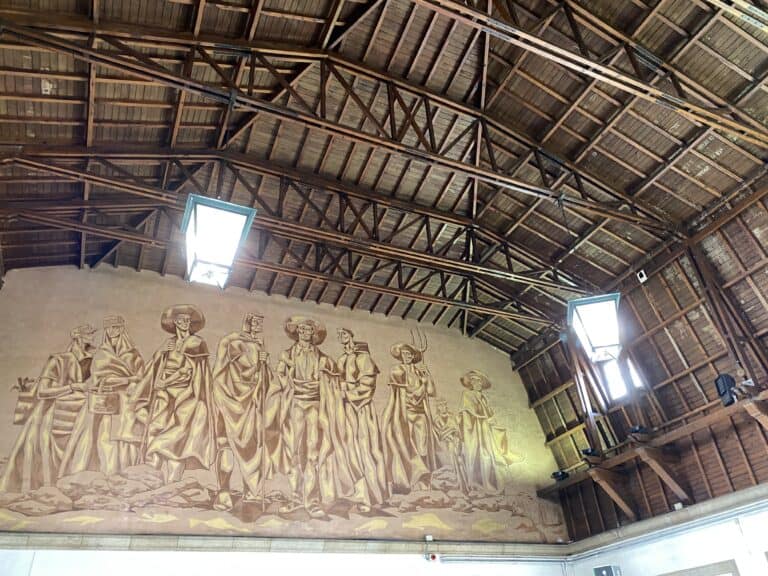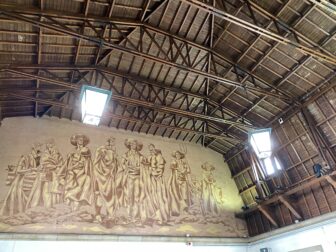 After just over an hour, we arrived at Ávila station.
The ceiling of the station is made of wood and there are reliefs on two walls.
On the reliefs, there were skinny people with scary faces lined up.
I wondered what kind of stories behind that.
From there we took a taxi to Hotel Palacio de los Velada.
This is not a Parador, but it used to be an old mansion and it was splendid.
According to my husband's research, it was a mansion with records of buying and selling in the 15th century, and it was turned into a hotel in 1995.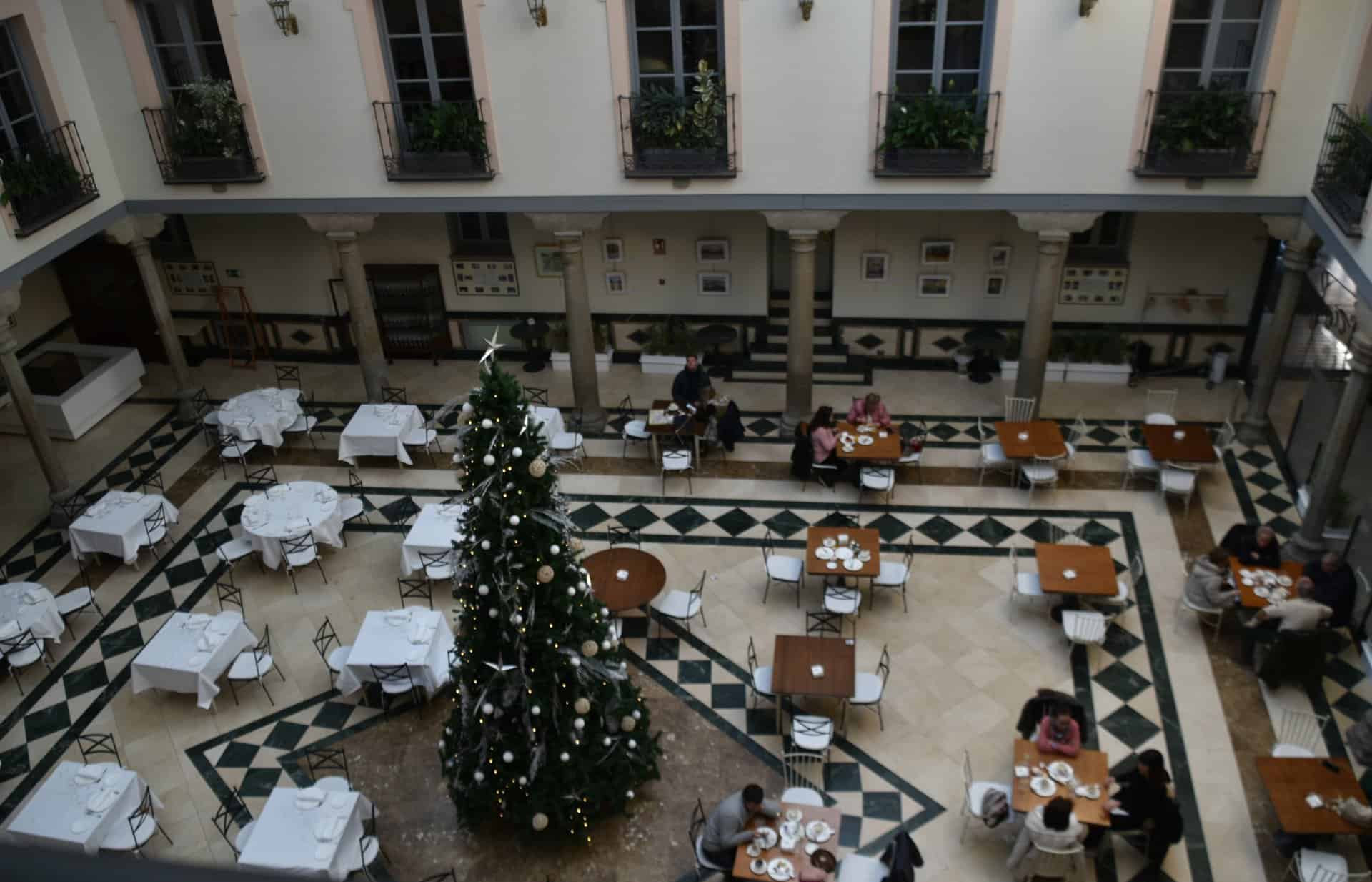 The patio was used as a restaurant and café.
The room was spacious enough and the interior decoration was cute.
I think it is the best hotel in this trip.
The next morning, instead of breakfast, we went to the café on the patio to have coffee, but it was not open and we were suggested to go to the breakfast room.
The full  buffet breakfast is €12.50 per person, but if you want only coffee, juice and bread it costs €6.50, so we chose this as we don't eat much in the morning.
Although it is double the price of a regular café, the environment of this breakfast room is wonderful.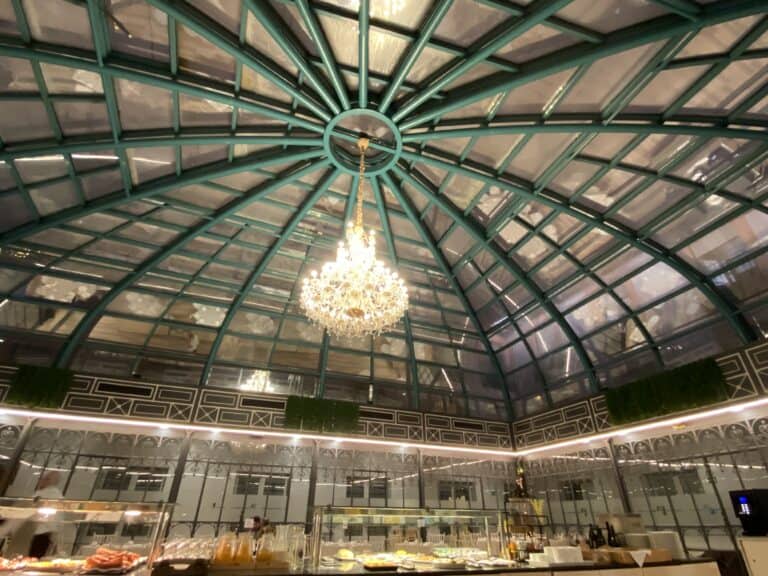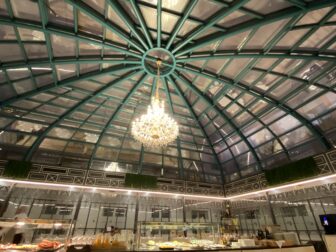 A huge greenhouse-like room with a huge chandelier hanging in the middle is worth a visit.
The all-you-can-drink real orange juice was the best.
When we asked for croissants, they were served baked and cut in half.
My husband said, "The croissants are ruined!", but to see how locals eat things is one of the enjoyments of travelling isn't it.
This hotel is well located, right next to the cathedral.
I talked with my husband that it would have been better to stay here for two nights reducing the days in Salamanca.