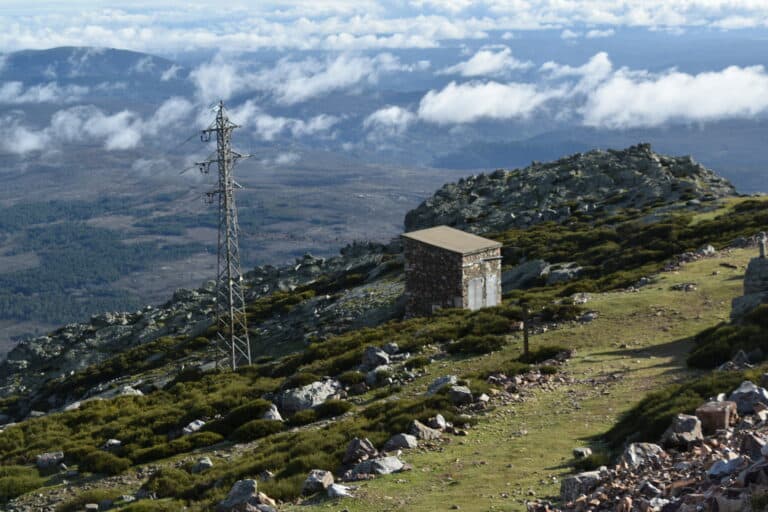 [Jan. 2023] We went on a day trip to Sierra de Francia, a mountainous area south of Salamanca, a university town in western Spain.
It was introduced in a guidebook that there are "beautiful villages forgotten by time".
I cannot resist these kinds of expressions, so I definitely wanted to visit this region for one day during our four-night stay in Salamanca.
The guy at the tourist information centre also enthusiastically recommended it, but the problem was the transport.
It would be convenient if there was a tour visiting these villages, but there was none, so we decided to charter a taxi.
Two days before, on New Year's Eve, we consulted with the drivers who had gathered at the taxi stand.
None of them spoke very good English, but one of them was clever and he talked with his colleagues and decided their offer.
However, it seemed that the he himself was not available on the day, and another slightly absent-minded middle aged man, Agustin, agreed to accompany us.
After all, the fee was €190 for 6 hours.
Considering that a round trip from Alghero to Castelsardo in Sardinia, Italy cost €200 a few years ago, this offer was not too bad.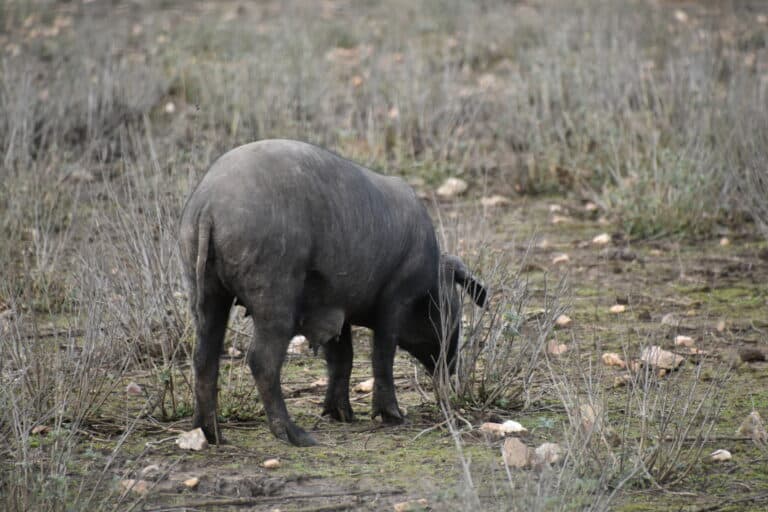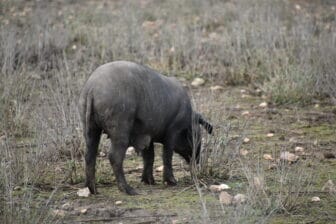 Agustin called us later to confirm and picked us up at the hotel almost on time.
First, we headed to La Peña de Francia, the top of the Sierra de Francia.
Along the way, the landscape was idyllic and peaceful with green fields, olive trees and cows in between.
There were also scenes with sheep and horses instead of cows.
When my husband asked Agustín if they eat horses in Spain, he said, "In Spain they rarely eat horse meat. I like it, though."
While I was talking to my husband about that we have not seen any black pigs which are supposed to be the special in this area, I spotted one and raised my voice, "Ah, ah, ah, there!"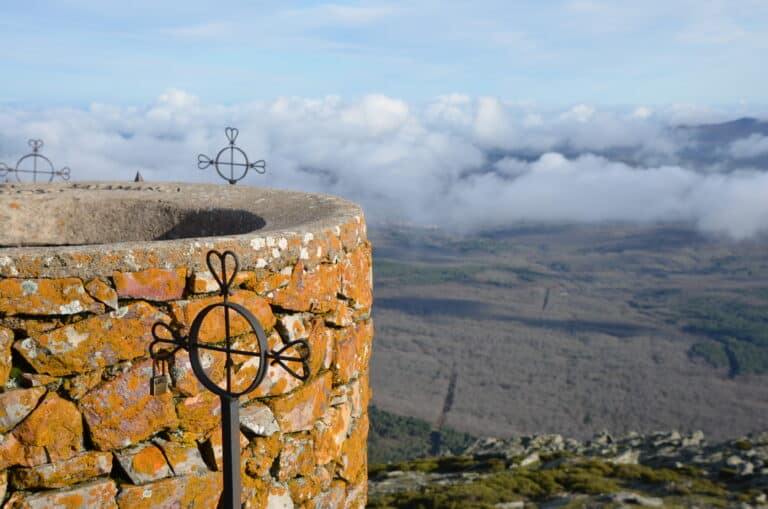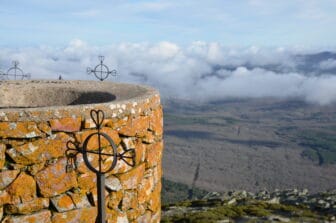 Finally we found black pigs.
They were among the trees, too.
In addition, there was a farmhouse with pigsties, so we stopped there on the way back and took pictures.
They were big pigs.
Along the way, the altitude gradually increased, and the surroundings changed.
The ground was covered with reddish-brown fallen leaves in a forest of trees with thin trunks covered with moss.
La Peña de Francia, which we finally arrived at, is said to be 1700 meters above sea level.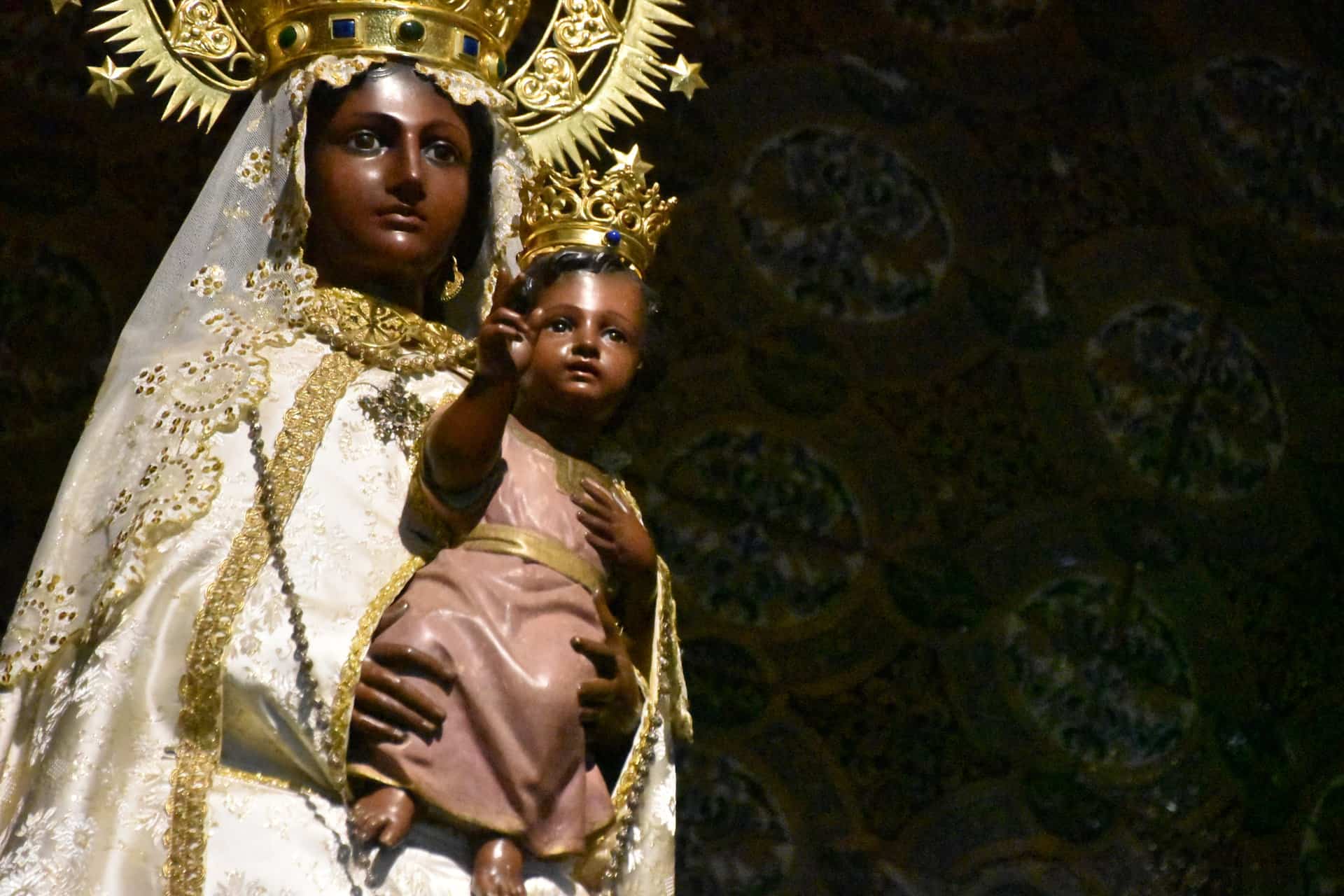 We saw the beautiful scenery with clouds floating below ahead.
It was so beautiful that I felt as if my soul had been cleansed.
It was really cold though.
According to Agustin, it's a popular destination in the summer, when the tourist buses line up.
In addition to the TV tower, there is a monastery here, and we visited its church.
It is a modest church because it is on the mountain, and a statue of "Our Lady of Peña de Francia" is enshrined.
It seems to be a well-known statue in the Christian world, and Agustín said he once brought a devout Filipino here.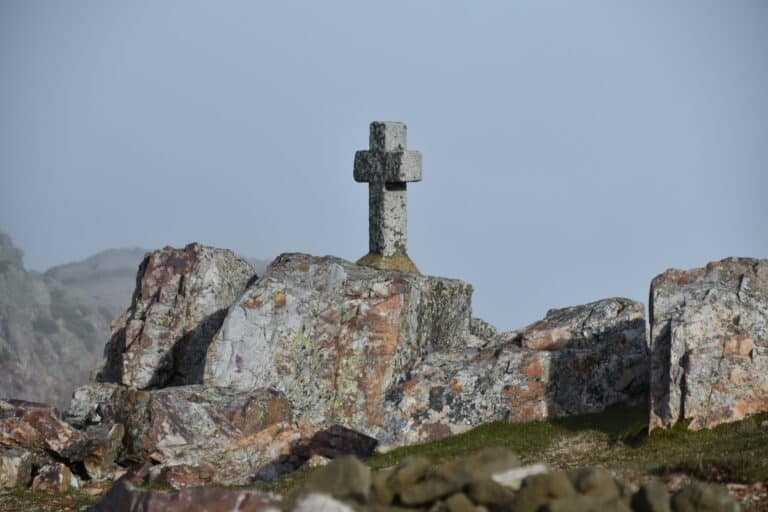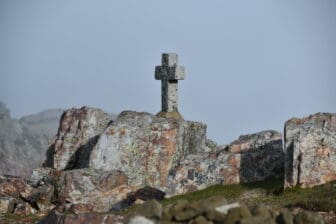 According to him, half of the monastery is now a hotel because the number of monks has decreased.
By the way, my husband was clinging to the wall with this wonderful view in front of him.
His fear of heights seems to have gotten worse.
He was looking intently at his mobile phone on the road, because he was afraid to see a car going close to the edge of a cliff.
Isn't there some kind of cure?