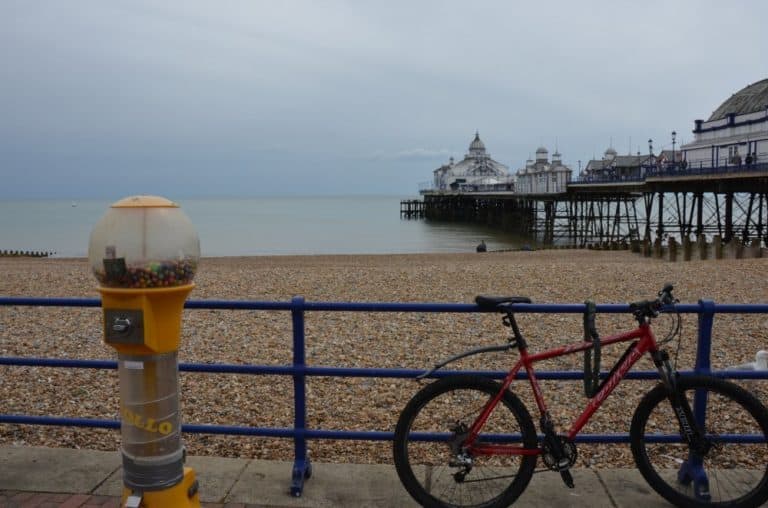 [ July 2014 ] We visited Eastbourne from London.
When we arrived, it was raining in spite of the forcast.
The seaside town was dark and grey.
And the temperature had gone down.
I felt so cold that I decided to buy a cardigan and went into a chain store.
The clothes they sold there looked rather old fashioned, which was quite different from the ones around London.
Then I realised that the customers in the shop were 100% elderly.
I remember that many of the British people move to the countryside after retirement to spend their old age.