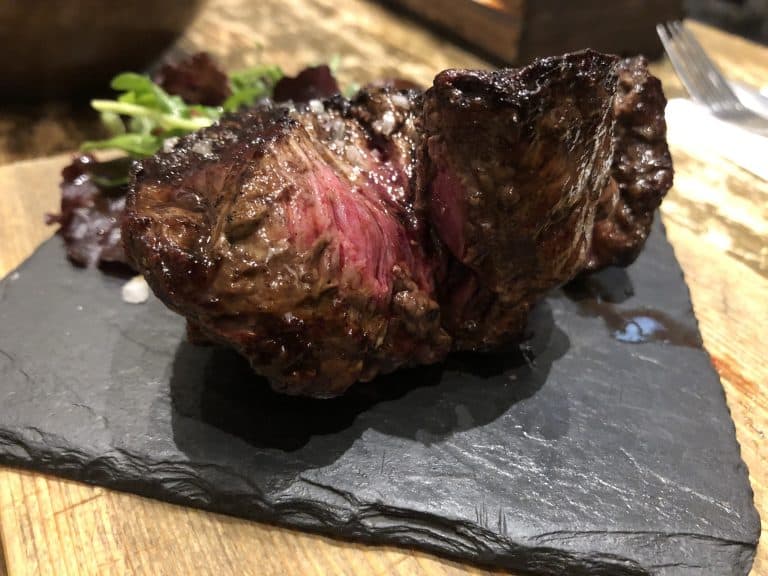 [Dec. 2020] I am looking back on 2020, an unprecedented historic year with the spread of the Covid-19.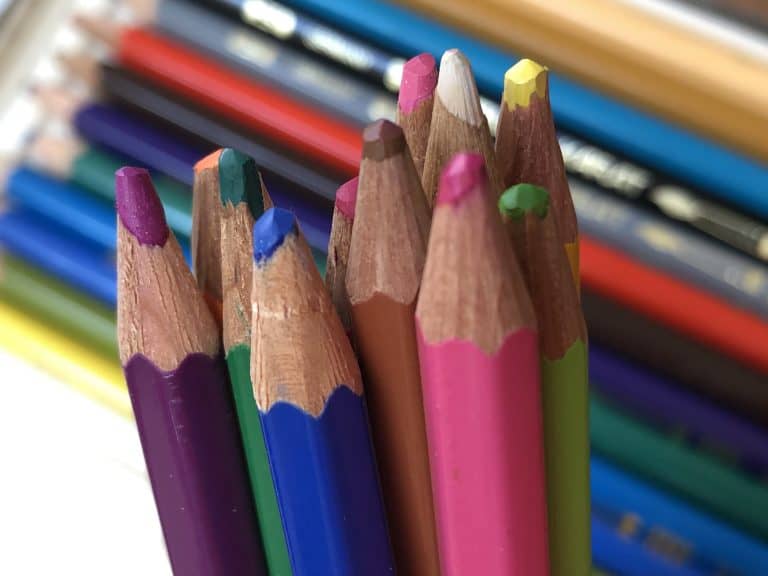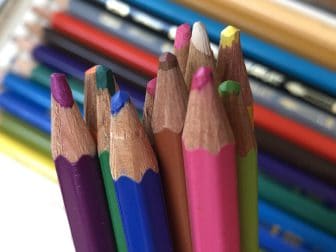 Coronavirus's momentum did not slow down in early summer, and we continue to live in lockdown.
One of the things we started in this life was portrait painting.
We were inspired by a TV show that competed to finish a portrait in four hours.
Ours were a sort of caricatures, too simple to call them portraits.
We tried it quite a few times, but as a result, we gave up saying, "we are not talented."
Another thing we started was making sweets.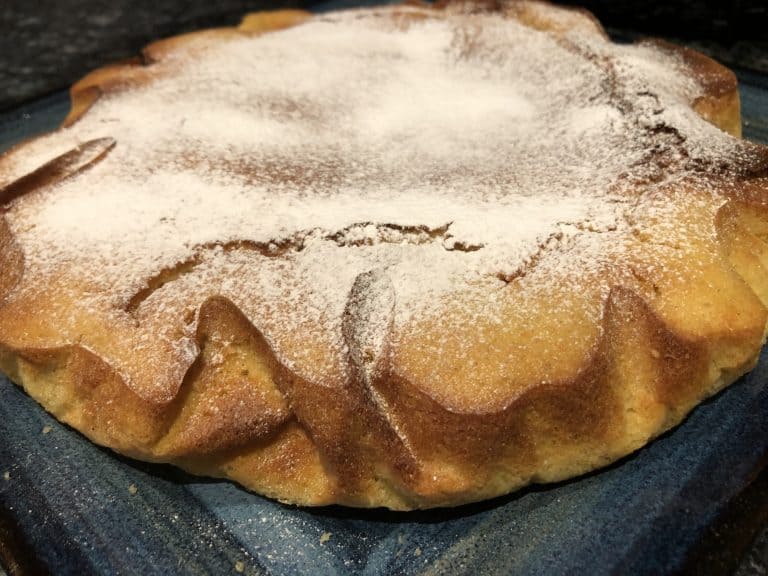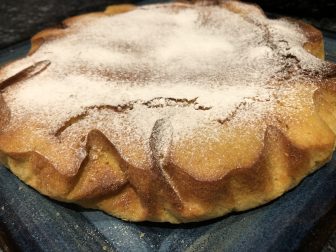 Starting with cream caramels, going through simple sponge cakes, ginger cakes, etc., we are now enthusiastic about cheesecake.
By the way, my husband made baked apples yesterday.
Now that the pleasure of travelling has been deprived, it can be said that our enjoyment is mostly focused on eating.
Then, the world has finally started to move in July.
On the 4th of July, the ban on barbers and beauty salons was lifted, and we could see men lined up in front of the barbers.
Taking advantage of this trend, we booked excursions to Cornwall in the UK.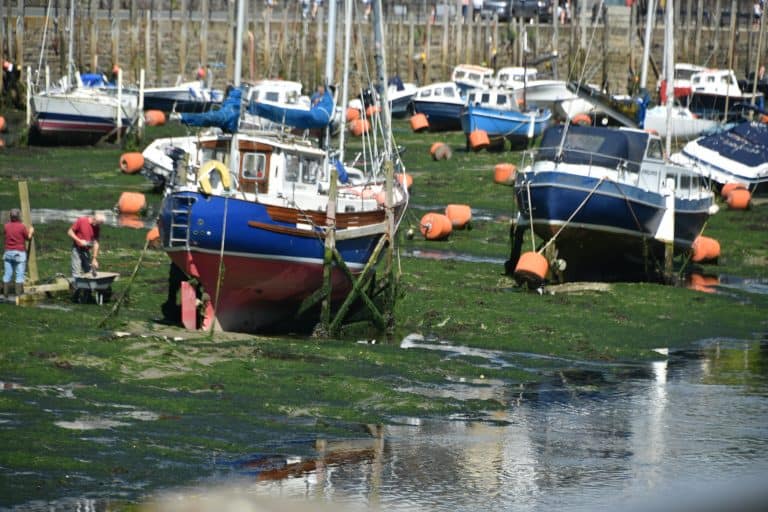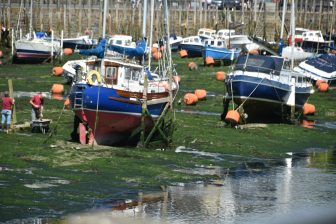 At that time, we were scared of the lack of measures against Coronavirus on the train, as I wrote earlier.
We were planning to return to Japan for two weeks at the end of August, but even in summer, Japan was in a state of de facto isolation (you have to have a corona test at the airport, and even if it is negative, you are quarantined for two weeks), so most reluctantly we cancelled it.
There is a marked difference between the strict response in Asia, including Japan, and Europe.
For example, in the UK where we live, it wasn't until June that we were obliged to wear a mask in transportation.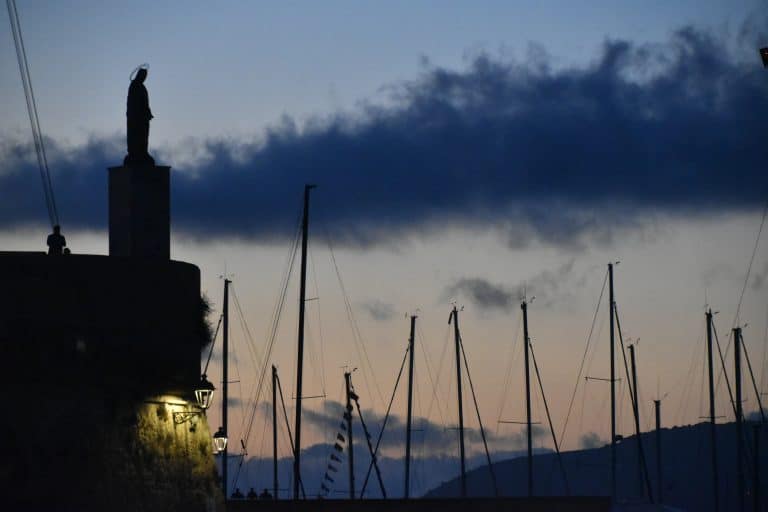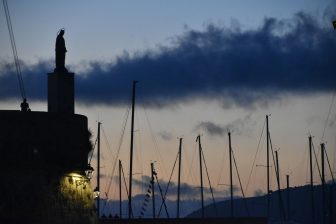 Still, there are some people who are not wearing masks.
There are no people who look at them coldly like in Japan, and even if some do, non-mask people may not notice it.
Or even if they notice it, they probably would not care.
As I wrote before, instead of going to Japan, we spent the end of August to the beginning of September on Sardinia, Italy.
It was really good that we went at this time.
This is because the number of infected people has started to increase again since the beginning of September.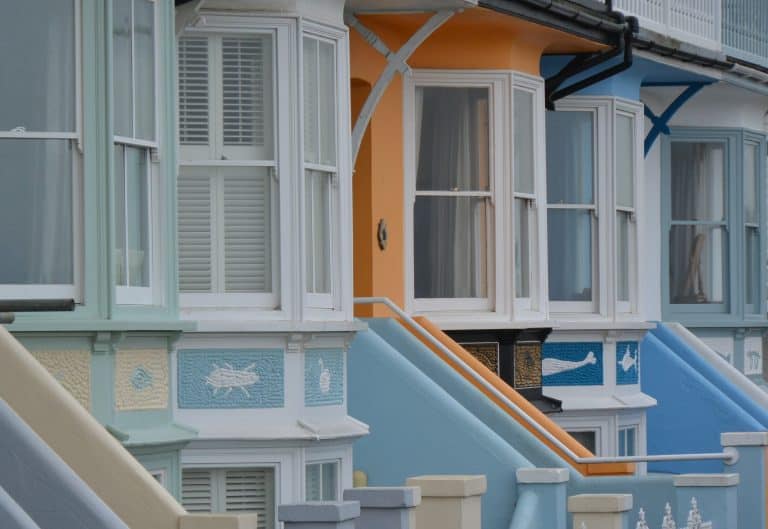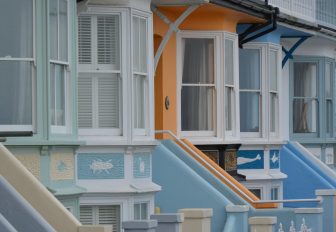 Coronavirus is similar to influenza, so I was expecting it would increase again in winter, but I didn't expect it to get worse so early and so quickly.
We were thinking about where to go for a short trip at the end of September, but we decided that it would be risky to travel, so eventually we went to the nearby Whitstable to eat oysters on a day trip.
Also, for the first time since March, we had a dinner at a restaurant in London.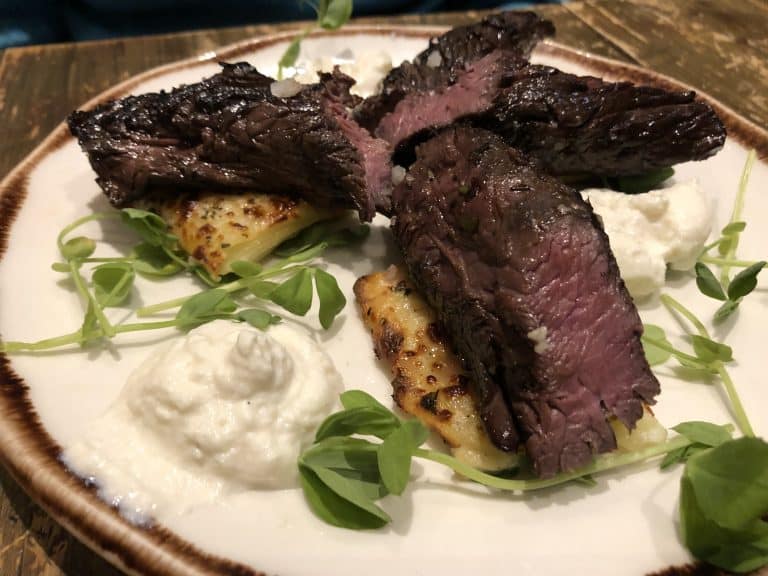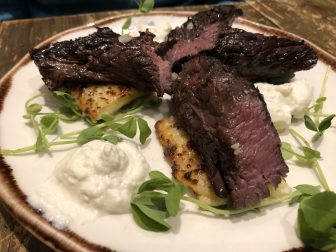 We ate delicious meat at our favorite restaurant, Macellaio, but I was a little worried because the restaurant was quite dense.
After all we did not get ill, though.
And then, the UK entered a one-month lockdown in early November.
However, this time, the schools kept open.
Maybe that was the reason why this lockdown didn't seem to work.
The lockdown was lifted on December 2nd, creating a three-tier system that determines the strength of regulation by region based on the number of infected people.
London started with a medium regulation called Tier 2, but on December 16th it was raised to Tier 3.
Furthermore, from the 20th, we have climbed to Tier 4, which had not been existed until then.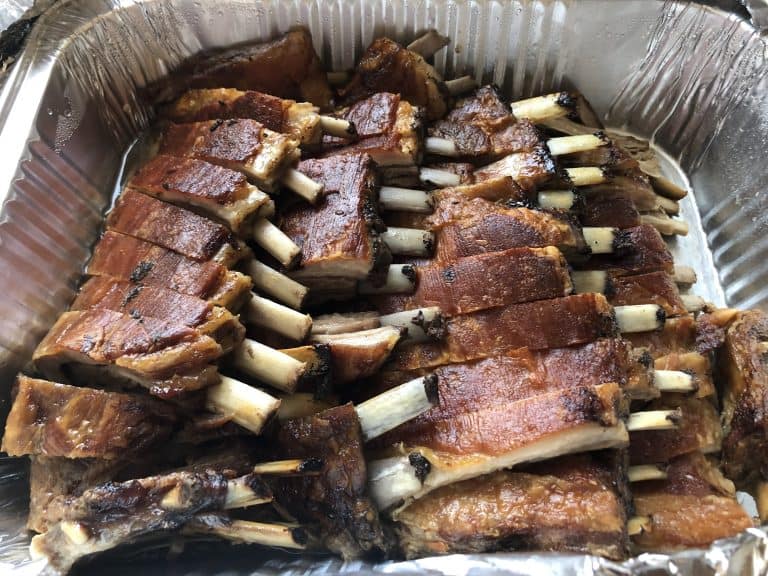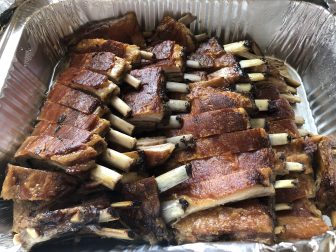 It is said that the virus has mutated and it has become easier to transfer to humans than ever before.
We were planning to spend two weeks in Portugal starting December 22nd, but at Tier 4 we were banned from travelling abroad, so we had to cancel the holiday again.
In fact, Britain is literally an isolated island as the world hates mutant viruses and blocks traffic from Britain.
That's why we are having a quiet and boring Christmas holiday that I've never experienced before.
The only good thing was that we ordered the Spanish restaurant Cambio de Tercio for a lamb meal and we were able to eat top-notch food at home.
Now this is the end of this ridiculous year.
I sincerely hope the vaccine will be effective and we will have a lot of good trips in 2021.