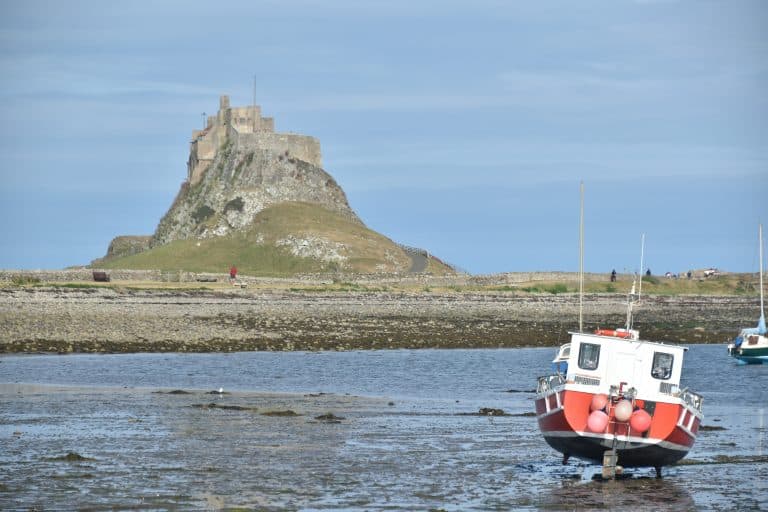 [June 2021] Holy Island was the number one destination for this excursion to Northumberland in northern England.
This is a sacred island that can only be crossed when the tide is low.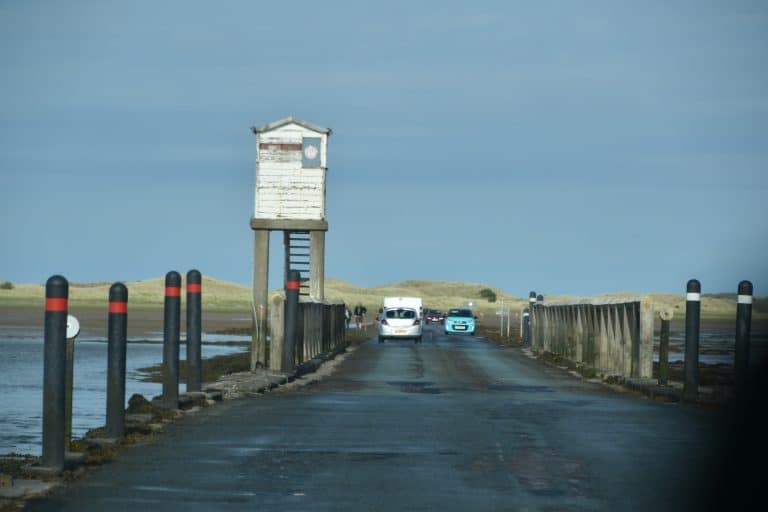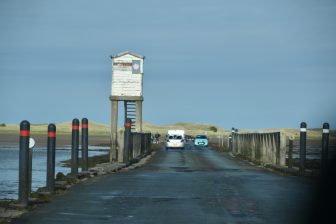 The official name is Holy Island of Lindisfarne.
Actually, I visited here with my parents a long time ago, but what I remembered was a small island with the little land around the pointed castle on the small hill.
However, it turned out that the island is actually about 5 kilometers long, and there are many inns and restaurants on the island.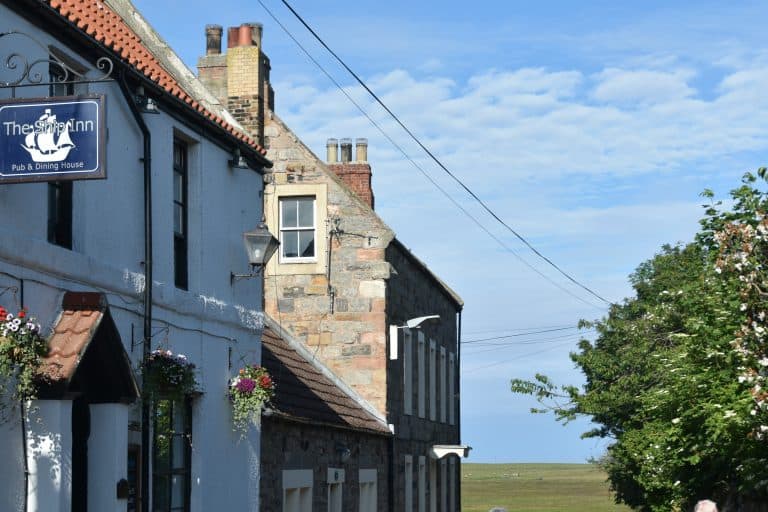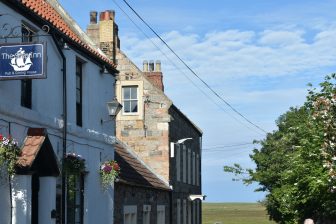 Due to the ebb and flow of the tide, we arrived at the car park on the island just before 6 pm.
So the souvenir shops were already closed.
By the way, the car park is free after 6 o'clock.
We walked toward the castle.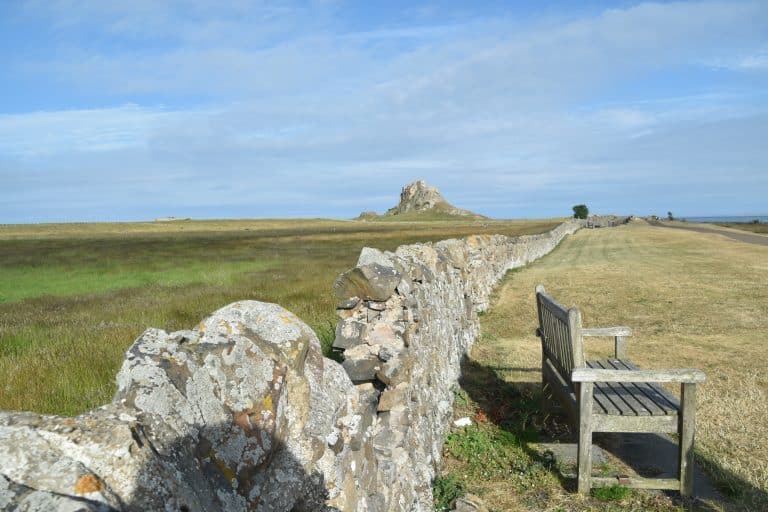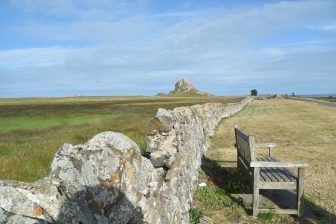 This Lindisfarne Castle looks like an ancient ruin in the distance, but it is not that old, which was built in 1550.
It is said that Henry VIII ordered to build it to strengthen the defense in preparation for the invasion from Scotland.
Perhaps because of the aesthetic sense of the person who built it, the appearance of the castle on a sharp hill is picturesque from any angle.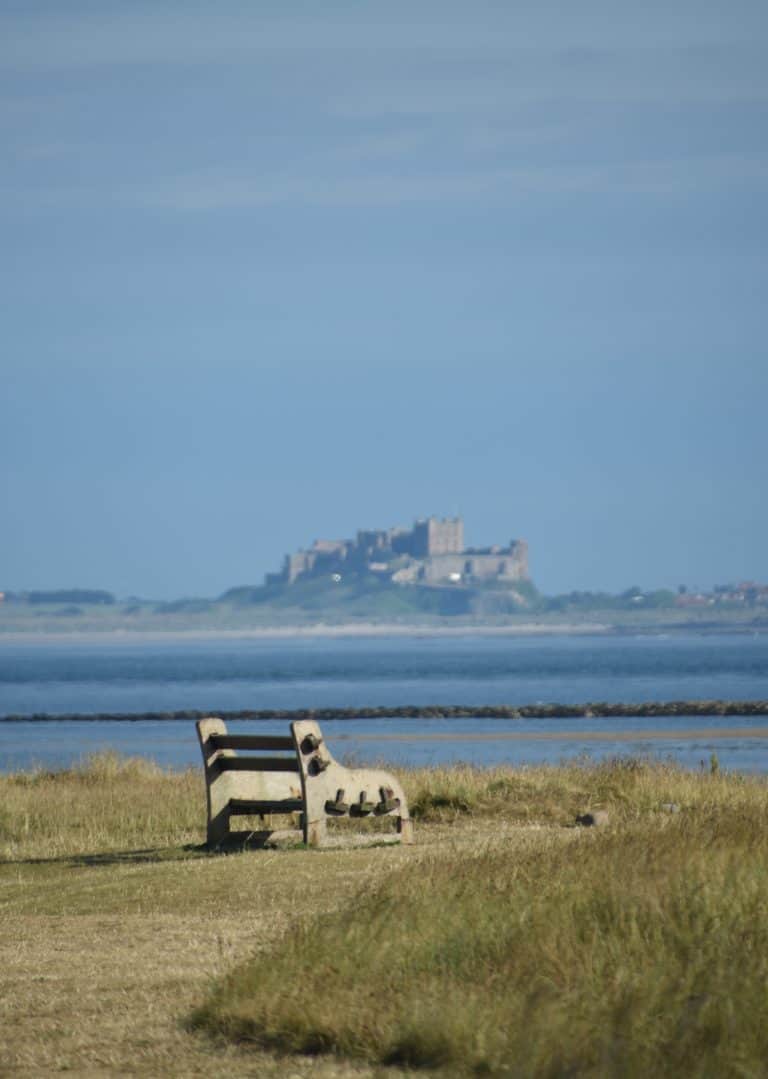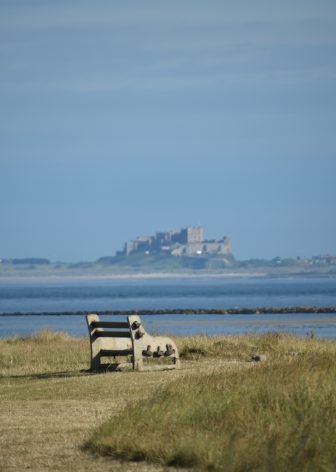 With the boats moored in the bay, with the low stone walls that separate the land, with benches and with the pink flowers that were blooming at the bottom of the hill, the castle looked wonderful.
During my stay in Edinburgh, I was impressed with this scenery as much as the Dunnottar Castle we visited earlier.
Looking down at the sea from near the castle, we saw a lot of seals swimming.
It was a little too far away and I couldn't take a good picture of them, though.
Also we could see Bamburgh Castle in the distance.
Again, as at the Bamburgh Castle, I went around the castle without getting in and headed home.
Actually, I wanted to take a closer look at the ruins of an older priory, too, but considering the way back to Edinburgh, we've run out of time, so we had to omit it.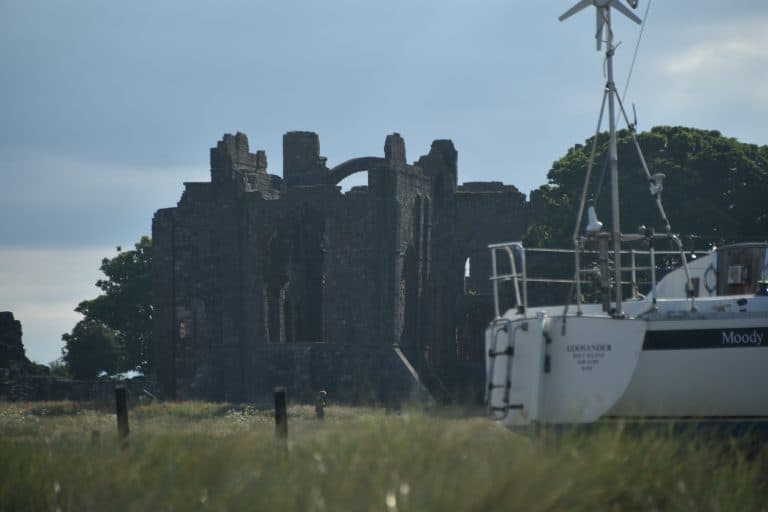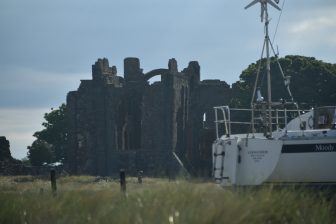 This Lindisfarne Priory was built in 634 by St. Aidan, an Irish monk sent from Iona Island, and the priory is said to have become a mission base in Northern England.
And in 665, St. Cuthbert, the patron saint of northern England, became the abbot here.
By the time Lindisfarne Castle was built, it was already obsolete, and the stones from the priory were used as materials for the castle.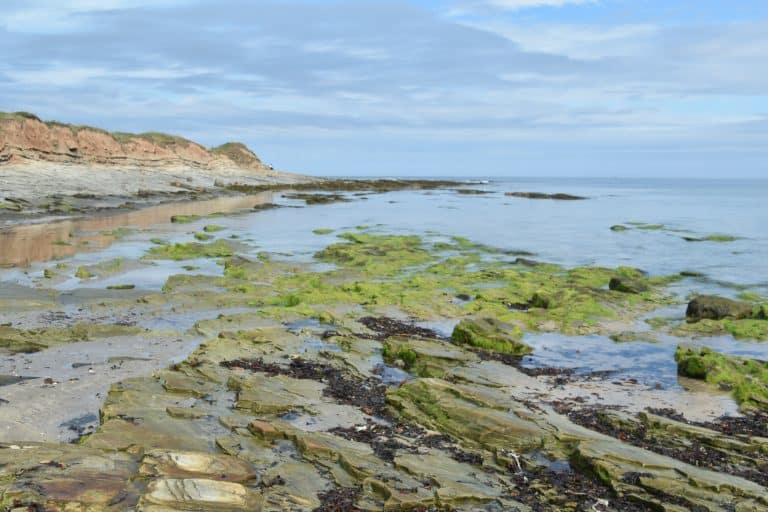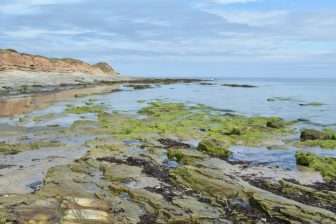 I wanted to stay on this beautiful island longer, but it was time to go, so we went to the mainland through the sea road.
Oh yeah, before we came here, we spent some time on the unknown beach just beyond the seaside town of Seahouses.
It was lovely where the light-coloured rocky beach spreads out.
My husband was strained his eyes trying to find any small animals between the rocks, and he said, "There are no small animals in the northern sea. Maybe they are good at hiding."