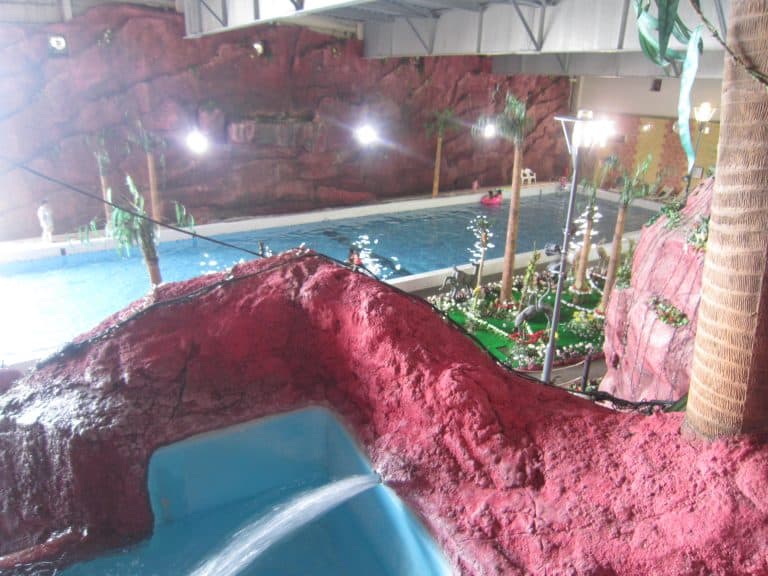 [ Sept.2016 ] The last event we had during our stay in Japan this time was the overnight visit in Kamogawa in Chiba prefecture.
The hotel we stayed at was called the 'Kamogawa Spa Hotel Mikazuki' which is the sister hotel of the famous Ryugujo Spa Hotel Mikazuki where the previous Governor of Tokyo "had a staff meeting with his family".
Thanks to him, the Mikazuki group became famous all over Japan and became popular.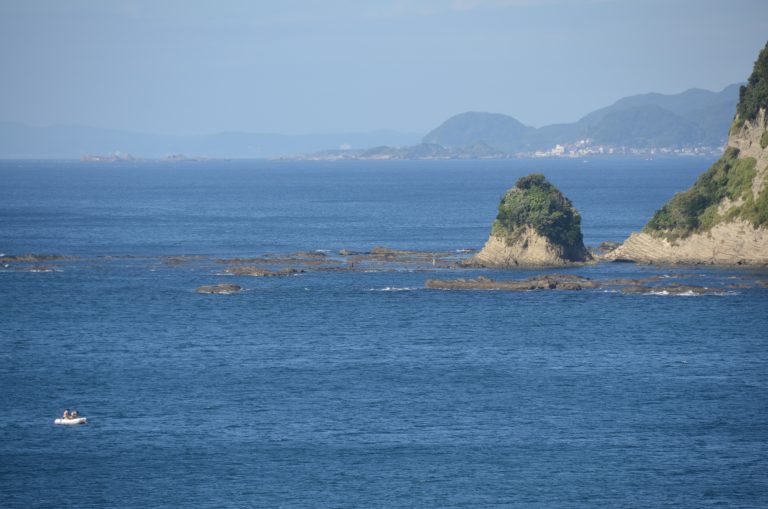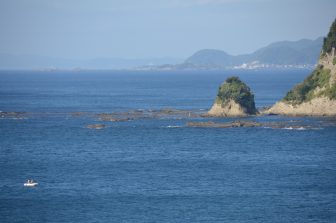 It is a big hotel, so it is not the sort of place you can expect very detailed service, but the room was spacious and the sea view from the huge window was great.
The settee in front of the window was larger than usual and we had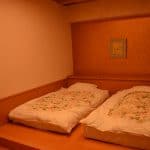 another room just for beds.
The food we had in the restaurant was good, too.
Of course there was Sashimi and there were 6 different small dishes in the tiered box and also a meat dish, a Tempra dish, shells such as abalone and turban shell and so on.
As for sake, I tried two local ones, one from Kamogawa and the other from Katsuura and I prefer Kamogawa's sake, though I cannot remember the name of it.
There was a room for buffet dinner, too and it seemed that was more popular.
The highlight of our stay here was next morning after we checked out.
As the name (spa hotel) suggests, there were big swimming pools both indoor and outdoor.
We were prepared for that with our swim suits, but my elderly mother and my sister did not plan to get in the water, so they did not have any swimming gear.
Maybe many people are like them as they were selling swim suites at the lobby.
My mum and sister had a peep in to the indoor swimming pool and now they wanted to get in, so they bought the suits there.
Apparently it was the first time for them to get into the water for decades.
It really was great fun!
We felt as if we became children again.
The temperature of the water was written as 34 degrees.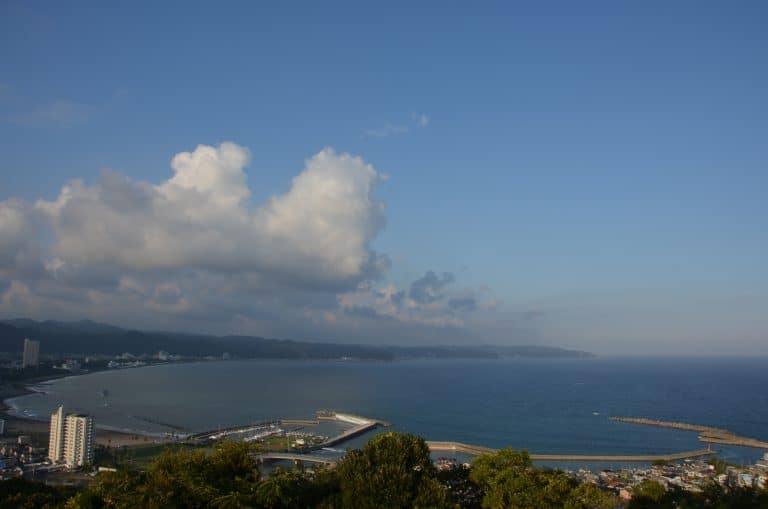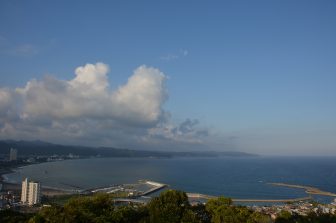 So the main point of this short trip was swimming, but we did a bit of sightseeing, too.
We went to Uomizuka Observatory.
Uomi means watching fish and this name came from the fact that in the past fishermen watched school of fish on this hill.
On top, there is a statue of a goddess and this goddess is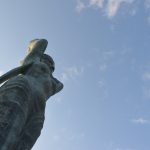 commonly called 'Obachan Statue' (middle aged woman statue) .
I looked up at it and found that this goddess was a bit plump but not really middle-aged.
And I do not know who started it, but apparently if you vow your love under the statue, your relationship lasts forever.
So there were many padlocks around there, though it was not a bridge.