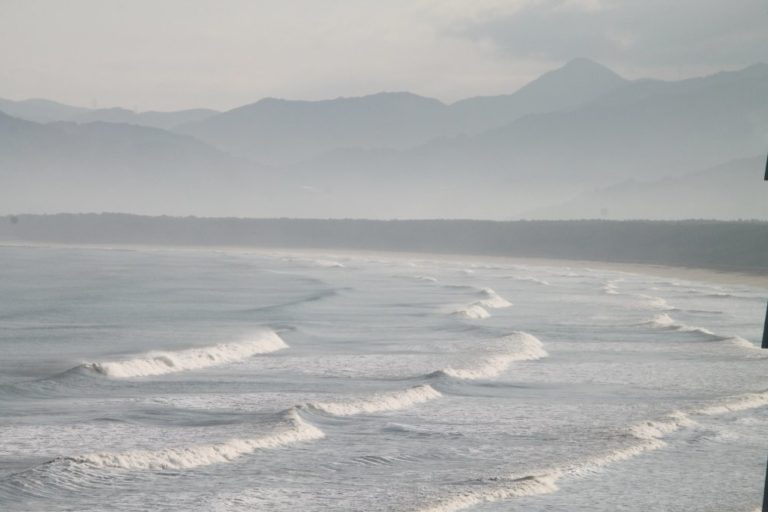 [ Jan.2014 ] We stayed in the Seaside Hotel in Karatsu in Saga prefecture, Japan.
This is the photo of the view from our room.
The oldest member of our family who felt nostalgic about this area told us "This was our dream hotel when we were children".
But when I looked at their web-site, it said that it was founded in 1968.
I thought it was strange, so looked up again and found that originally it was born in 1936, as a part of national policy.
In those days the building was wooden with two storeys and they had 35 rooms.
Main customers were foreign people who lived in Shanghai or Hong Kong and visited here for holiday.
After WW2, the US forces took it over for a while, and then it was demolished in 1963 because the building was too old to sustain, which was the end of the first part of the history of this hotel.
The current hotel has got 114 rooms.
It is located in the wonderful environment with the view of the sea and Nijinomatsubara (old pine forest).