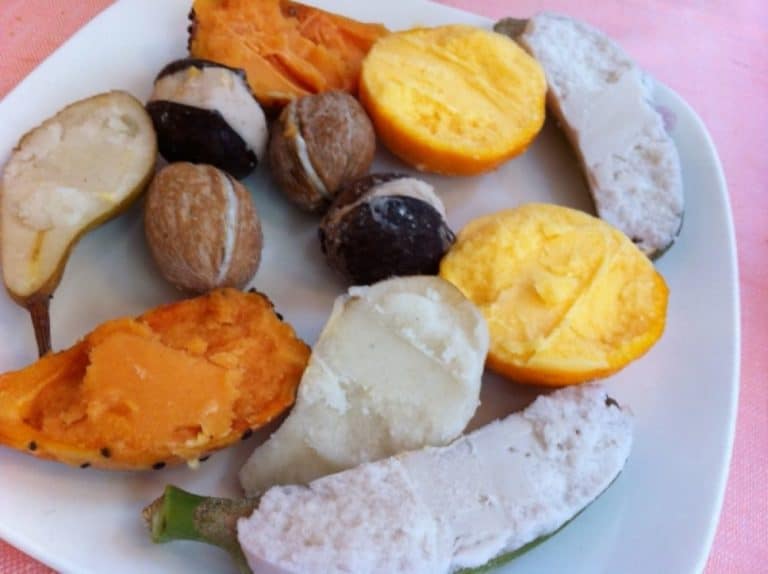 [February, 2012] This is a wonderful dessert at a restaurant called Alle Arcate in Monza, northern Italy.
Seafood is very good here, but this particular dessert is something everyone should try.
Within the skin of banana, orange, chestnut and so on, the sherbet of that fruit is stuffed.
The taste is very fresh and natural.