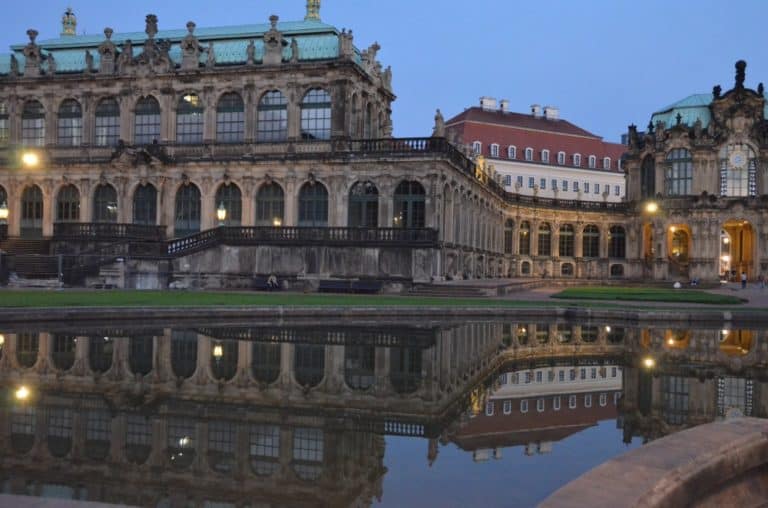 [ Sept.2015 ] We walked in the old town of Dresden in the evening.
Most of the important buildings were illuminated very nicely.
This photo is the courtyard of Zwinger Palace.
The buildings were reflected in the fountain water and I stopped and admired the beauty of it for a while.
The cathedral and Semper Oper, the opera house, were lovely, too.
From the terrace, called Bruhlsche Terrasse, we could see the beautiful scene of Elbe.
According to the guide book, Goethe praised the beauty of this terrace, calling it the "Balcony of Europe", when he visited here.
After our walk, we wanted to eat something very light, and sat in an open-air restaurant in the Neumarkt Square.
However, then we realised it was almost impossible to eat light in Germany…