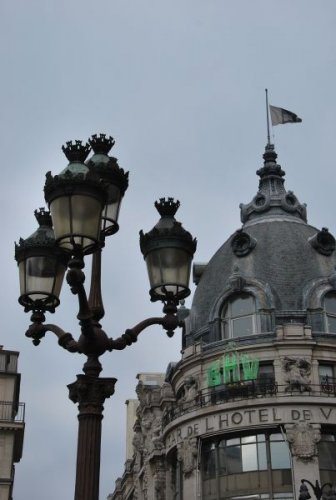 [march 2012] We went into a cafe restaurant near Cathédrale Notre-Dame de Paris for lunch.
I had some quiche, which was not bad, but very expensive.
You have to avoid the tourist area for eating, really.
And what I was pissed off was the toilet there was too dirty to use.
So, I had to run into this department store called BHV.
This shop sells household and DIY goods.
They were still having a sale and seems quite good values.
We found some pretty children's clothing on the higher floor.