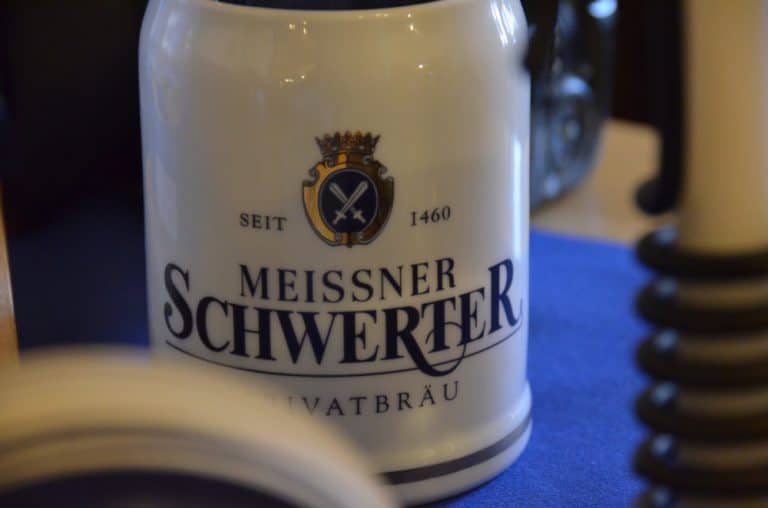 [ Aug.2015 ] We had our lunch at a restaurant called Schwerter Schankhaus in the Markt, main square, in the old town of Meissen in Germany.
We chose here just because it looked nice, but in fact this was a restaurant run by the local beer manufacturer, whose history goes back to 1460.
This Schwerter beer (meaning 'sword') is the oldest in Saxony.
Currently, they produce 25,000 hectoliters annually.
The beer was very good.
What I ate here was the Meissen sausage, which was very good.
The garnish was two kinds of sauerkraut.
One of them seemed to have been pickled overnight and it was delicious.
My husband chose Schnitzel, which was a flat pork cutlet.
Well, I prefer Japanese pork cutlet.
The Cotoletta alla Milanese looks similar to schnitzel – it is not pork but veal and tastes better.