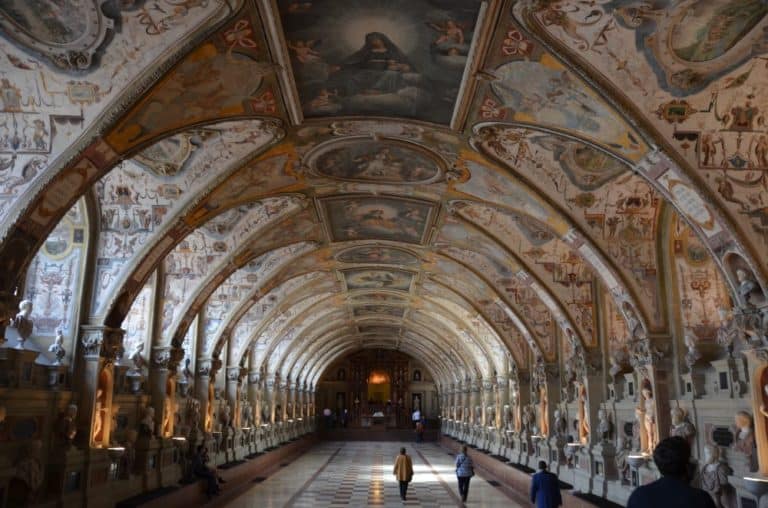 [ May, 2013 ] This is Antiquarium in Residenz in Munich.
It was the second time for me to visit here, but still, I could not help myself raising my voice.
This is said to be one of the most splendid Renaissance art north of Alps.
This vaulted hall is about 70 metres long and full of beautiful frescoes.
It was completed in 1600.
The sculptures situated both sides are of Roman figures and apparently there are about 270 of them.
Two third are genuine antiquities and the rest are mixture of Renaissance art and 18th-19th century productions.
I came to this palace just to see this room again, but I found other rooms are also attractive this time.
So I bought a guidebook of this place.
I will introduce a bit more about Residenz.