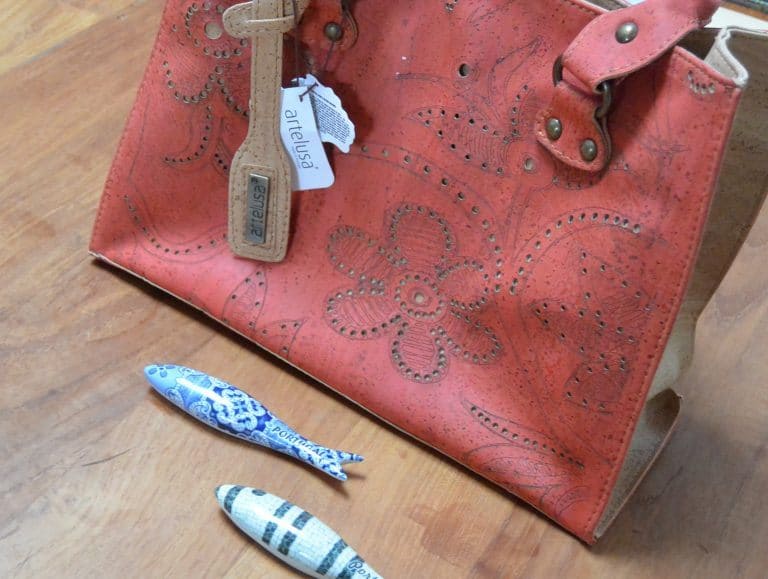 [ Feb.2017 ] The weather was very nice on the second day in Tavira in Portugal.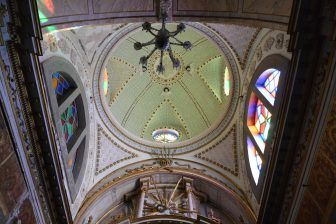 Our hotel was on top of the hill, so we started to walking down, visiting Igreja de Santa Maria near the hotel, Igreja de Santiago and the ruin of the castle on the way.
Apparently Igreja de Santiago is the starting point of one of the routes of the Camino de Santiago.
There was a man standing near there and giving away the map of the pilgrimage.
The castle ruin had only the wall and the garden, but the view from there was really nice.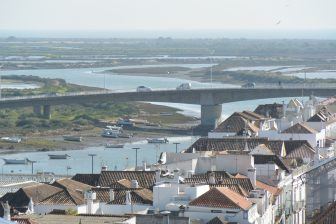 Many of the houses had the white walls and that made the view very nice with the clear light and shadows, so we took many photos.
And then, we came down to the main street where there was a cork shop I noticed the day before and the shop was open.
Shopping during travelling is always 'a once-in-a-lifetime chance', because if you leave it for later, you may not have enough time or the shop could be closed, etc, etc.
So we went into the shop without hesitation.
It is well known fact that Portugal is the biggest producer of cork and it was amazing to see so many variety of things made of cork.
We already saw many in Alentejo region a few years ago and here, too there were many kinds of things, not only bags but also shoes, umbrellas, folding fans and so on.
And I had an impression that these were more sophisticated than before.
There were items not only in the natural cork colour, but in many colours.
I treated myself to a bag and we bought quite a few things such as pen cases, eyeglasses cases and slippers for the souvenirs for people in Japan we would see later this year.
They took some space in our suitcase, but they were so light that cork goods were suitable for souvenirs.
Also the prices were reasonable.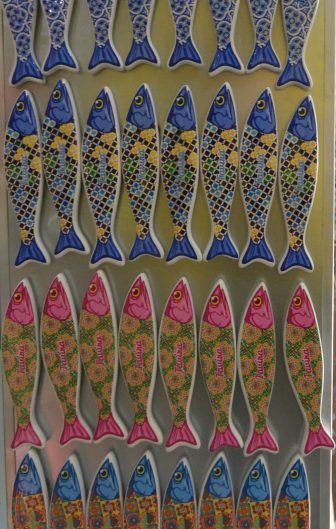 About the price, I remember that when I went to Lisbon with a friend of mine 12-13 years ago, I felt the cork goods were very expensive and the best I could afford was a tiny bag.
I wonder they reviewed the price range since then, or I became richer without noticing myself?
Anyway, this time I felt the prices were very good.
Apart from cork, the tiles and potteries are typical from Portugal, too.
The symbol of Portugal is a rooster, but sardines are the food they eat a lot and very Portuguese, too, so we bought a couple of small pottery sardines as our chopstick rests.
I think people in this country are very good at creating souvenirs, adapting their traditional handicrafts to the modern taste.