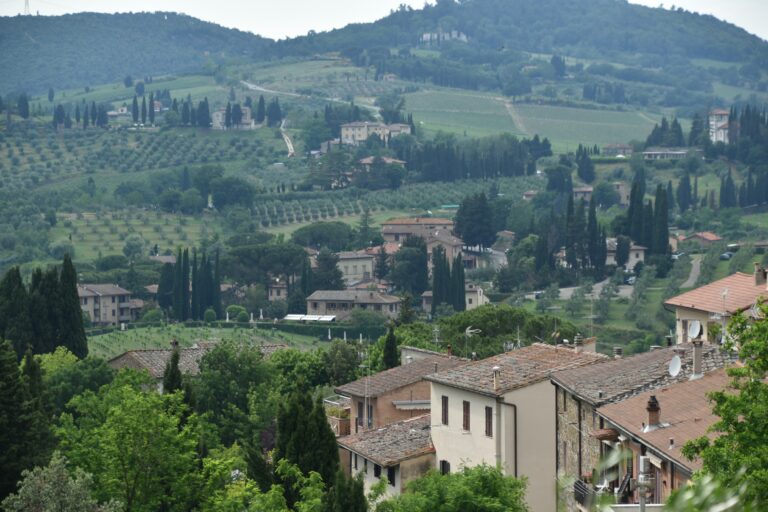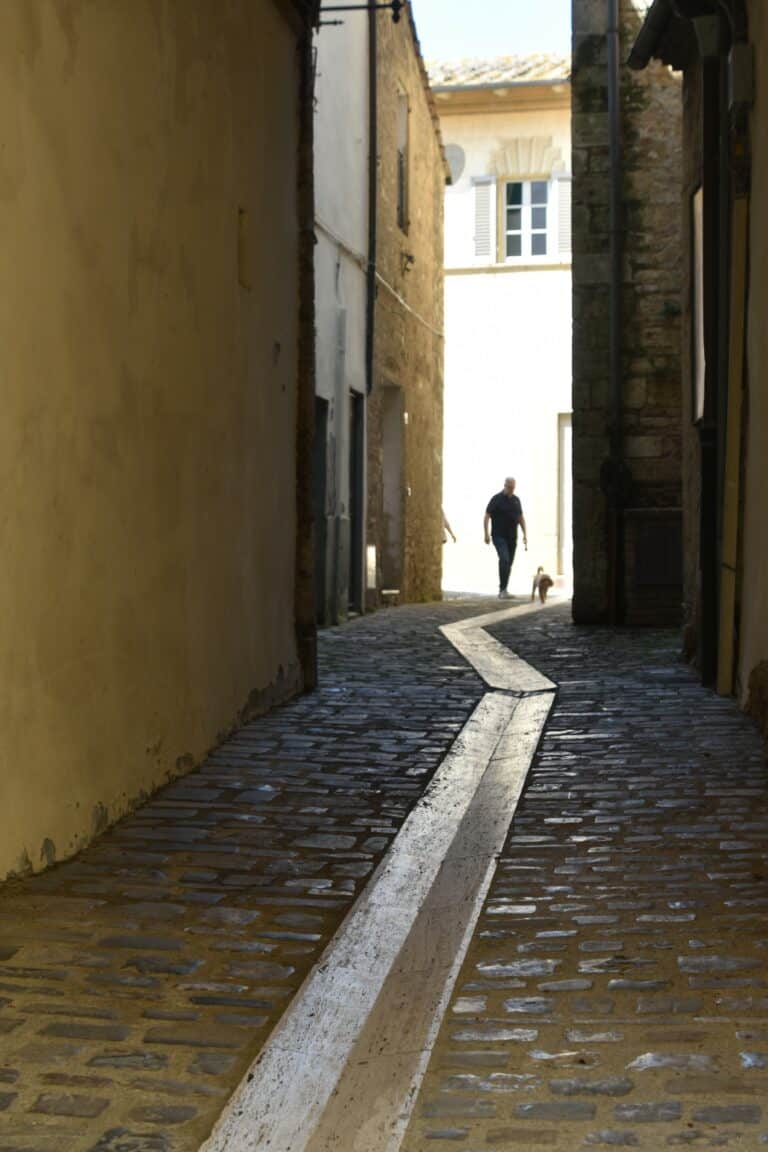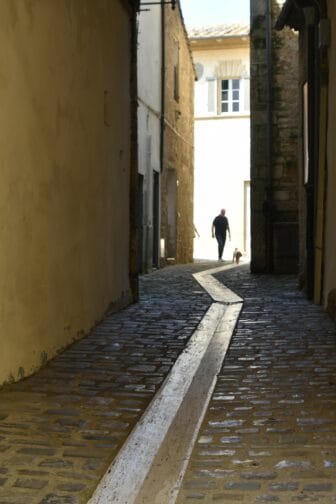 [June 2023] After getting full at a restaurant in Poggibonsi, a modest town in the Tuscany region of Italy, we were at a loss as to what to do, but in the end we decided to visit San Gimignano.
As I mentioned before, Poggibonsi is a changing point when going to San Gimignano by public transport.
You should be able to go there by bus from here.
However, as is often the case in Italy, the number of buses decreases significantly around lunchtime, and the next bus was an hour away.
We decided to look for a taxi.
There was a taxi stand in front of the station, but there were no taxis.
Instead, there were four taxi numbers lined up.
My husband tried to call who was at the top of the list, but an old man who happened to be sitting near the taxi rank said, "Antonio is good," so he tried dialing Antonio's number.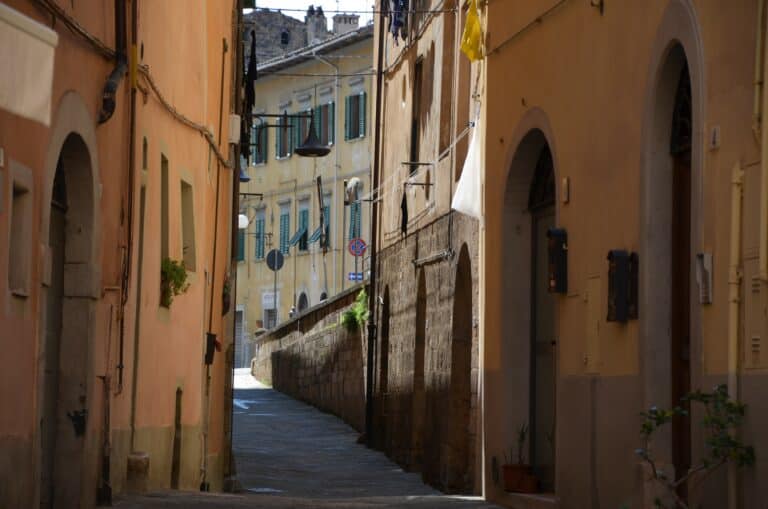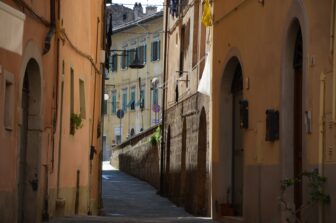 But there's no response.
Then the old man said, "In that case, try Stefano," so he called him, and Stefano answered the phone, but he said, "30 euros in 30 minutes."
We didn't want to wait as long as 30 minutes, and after he hung up, the old man said, "Why don't I take you there for 20 euros?"
Great, we had a lifesaver!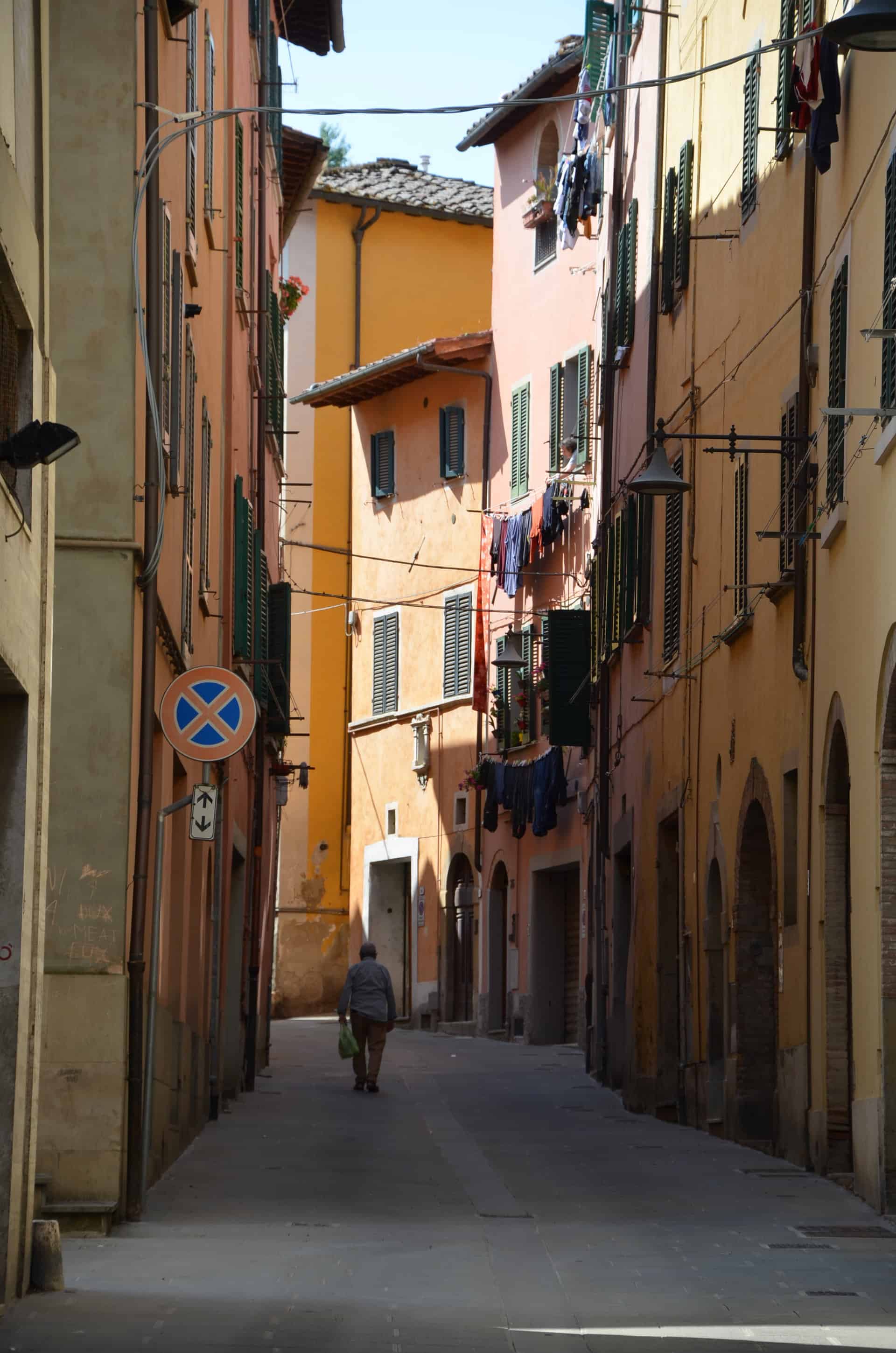 And this old man earns a little extra money.
Being quick-witted like this is very Italian.
However, of course he doesn't have a taxi license, so he picked us up on the roadside a little far from the taxi stop.
We did not ask his name, but this old man was 71 years old.
He is originally from Palermo, Sicily, but he has been in the Tuscany region for 50 years.
After he worked as a carpenter, he apparently worked in a furniture factory.
After retiring, he said that his job now is to take care of his grandchildren.
He said, "I didn't take care of my children when they were young, but I do everything I can to take care of my grandchildren."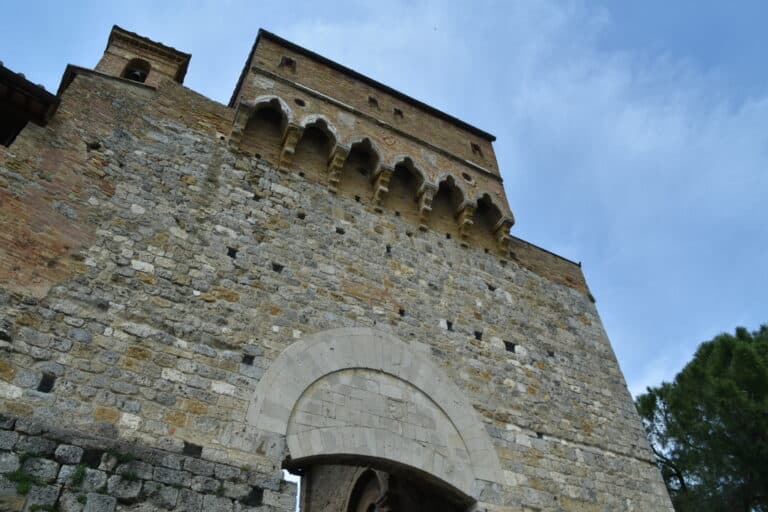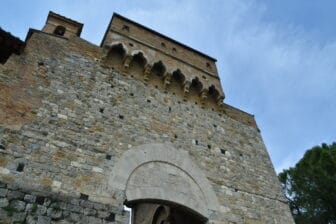 The way he immediately chats with people passing by like us about his life is very Italian, too.
Regarding Poggibonsi, he said there are a lot of immigrants because there are many jobs available.
They are not only black people, but also Romanian, Bulgarian, and Albanian, apparently.
"Eventually, we'll be kicked out," he said.
As we were listening to these stories, our time to San Gimignano flew by.
I think it was probably about 15 minutes.