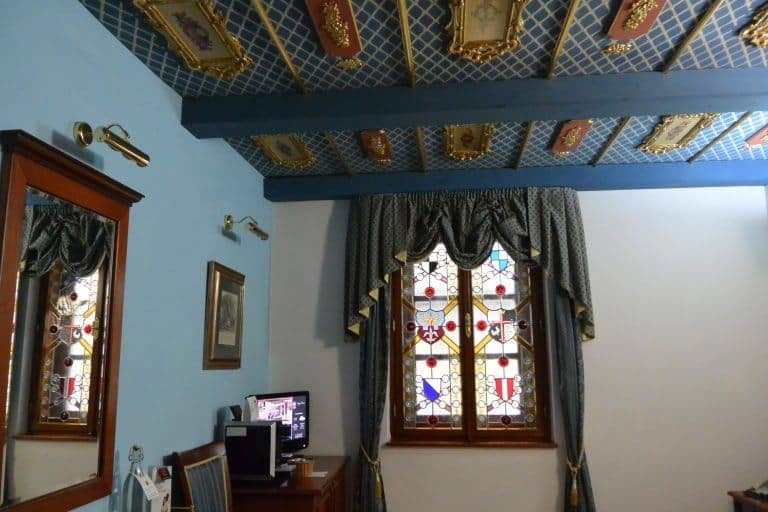 [ May 2017 ] The hotel we stayed in Brno, the largest city in Moravia region in Czech Republic was called Royal Ricc.
The location was very good in the centre of the city just around the corner from the Cabbage Market square and the atmosphere of the building was nice, too.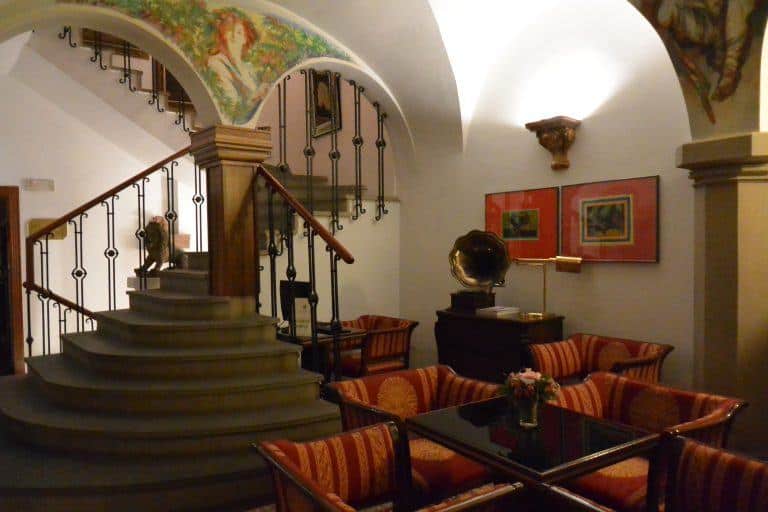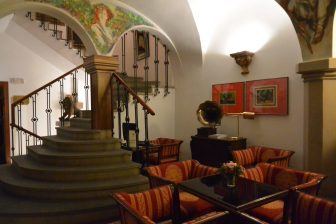 According to the leaflet, it was built in 1596 in the Baroque era.
There are 30 rooms and each room seems to have different designs.
The main colour of our room was blue and the ceiling was gorgeous.
It was spacious, too.
The room number was 305, but it was on the second floor.
Maybe because it was an old building with the thick walls, it was so quiet that we felt we were the only guest there, but in the morning in the breakfast room there were surprisingly many people.
The receptionists were mostly kind and friendly, helping us to find out the bus timetable and so on.
So it was almost a perfect hotel except the last moment when we checked out.
The receptionist at that time was a different woman and she was rather prim.
I did not feel good about her and as expected she was not good.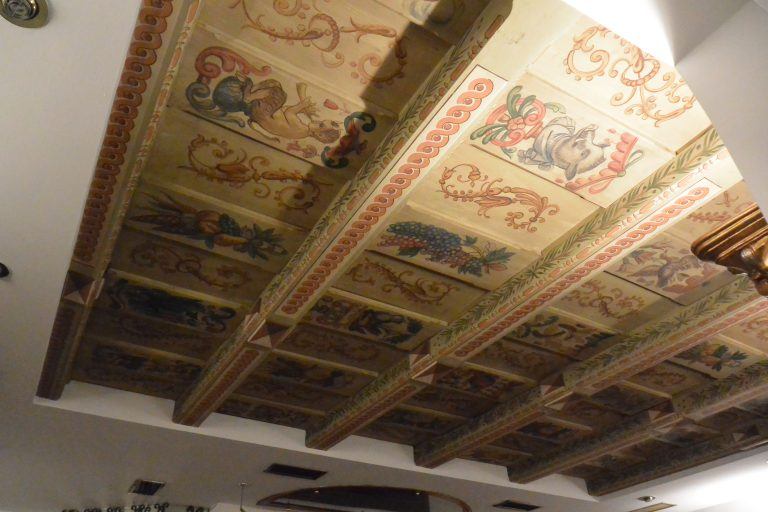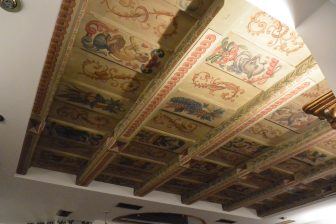 When we wanted to pay for the drinks we took from the fridge in the room, we realised that we did not have small change.
And it turned out that she did not have them, either.
What she said then was " Go and get some small changes at the market" to us!
She seemed to have completely forgot that we were the guests.
I can understand that she could not leave her position because she was on her own at the reception, but she should have called her colleagues to run to the market to get some change.
During this holiday, we found Czech people were generally friendly, not like some in other countries which used to have the communist regime, but just because of this person, the level of my impression towards them fell down.
I was not very happy about my husband, either, who ran out of the hotel to get some small change as he was told…
If you are working in the tourism industry, facing foreign tourists, be aware of this fact that one word from you would change the impression of the customers not only about your hotel, restaurants, and other establishment, but also about your country.