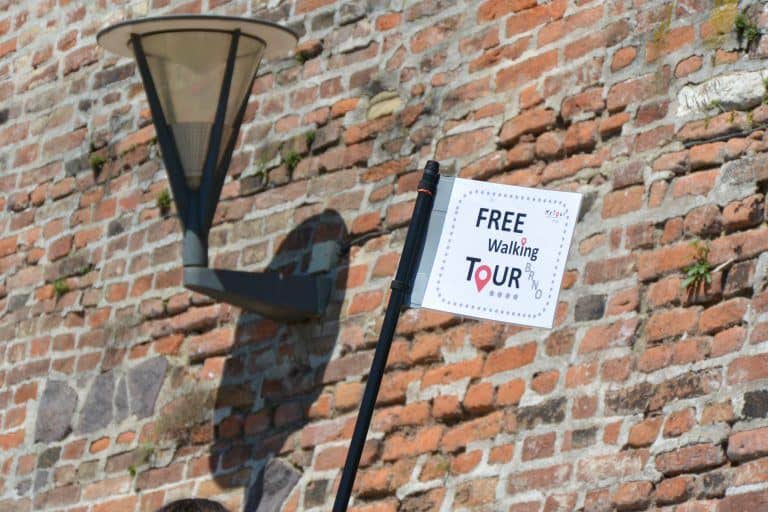 [ May 2017 ] The free walking tour is being held in Brno, too, the main city in Moravia region in Czech Republic.
We joined this kind of tour first time in Gdansk in Poland and it was so good that we joined again in Bratislava in Slovakia last year.
They seem to have it in many cities in eastern European countries.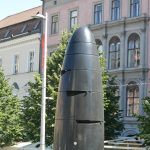 When we went to ask about it at the tourist office in Brno, it was just about 11 am when the tour started and the information officer said "If you go now, you can make it", so we hurried to the Freedom Square, the meeting place.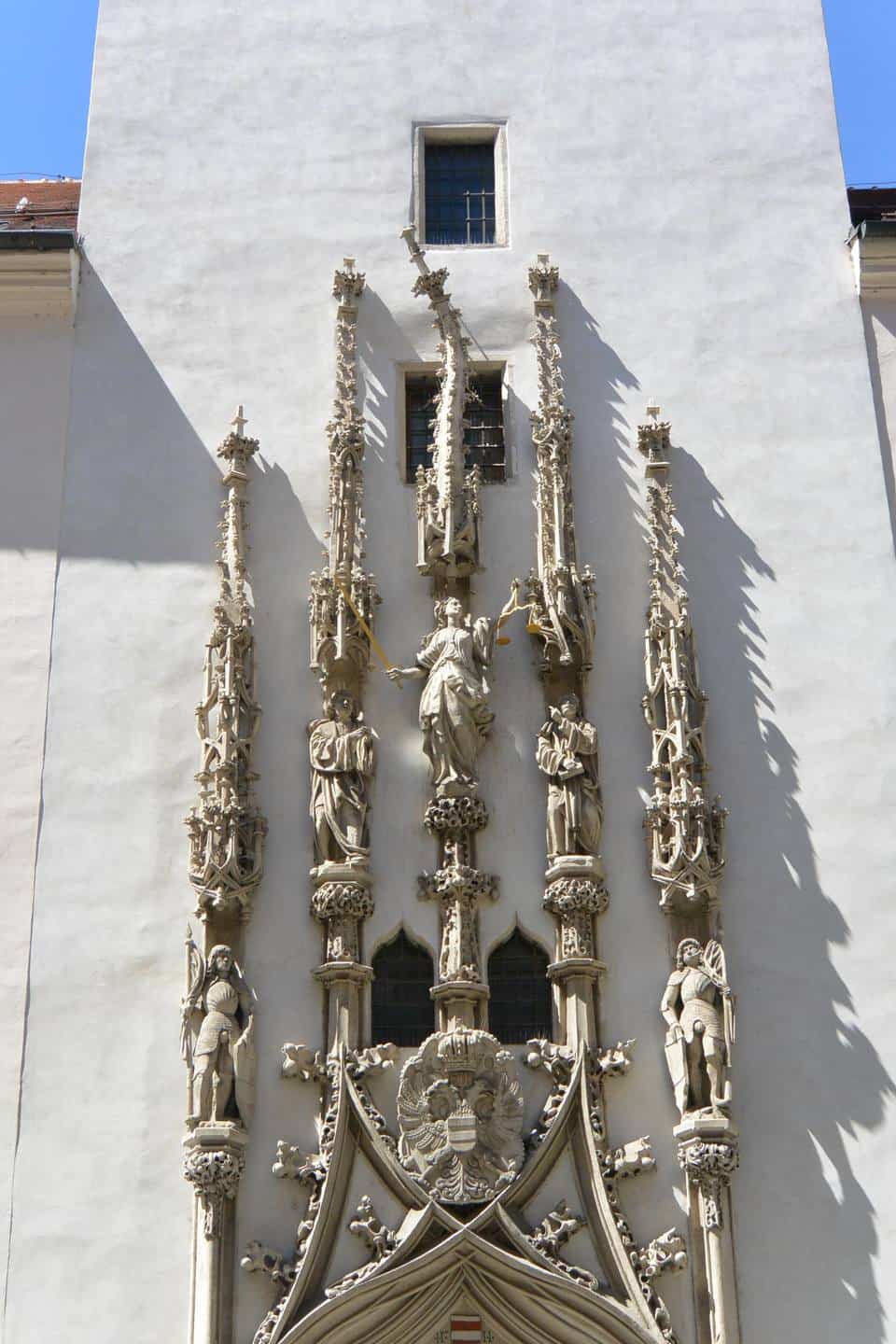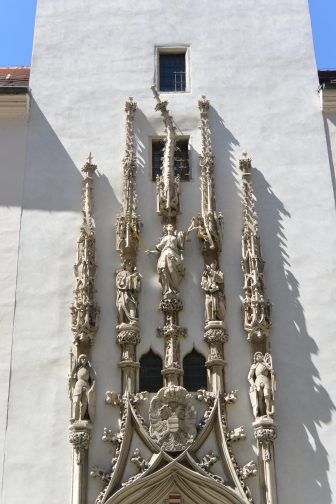 It started with the explanation of the Bullet Clock in the square.
It is a very complicated clock so much so that people call it an astronomic clock which even locals do not know what time the clock shows.
Interesting thing is that apparently a ball jumps out of it every morning at 11 am and the lucky person who picks it up can keep it.
Unfortunately it was already a few minutes after 11 am, so we could not see the ball jumping out.
We walked towards the Old Town Hall built in the 13th century.
The top of the decoration in front of this Town Hall is crooked.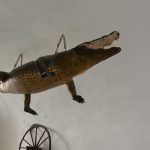 The reason is said that the builder of this decoration made it like that deliberately out of spite because he did not get paid enough.
Another theory is that he was simply drunk.
In the passageway of this Town Hall, there was a crocodile hanging from the ceiling.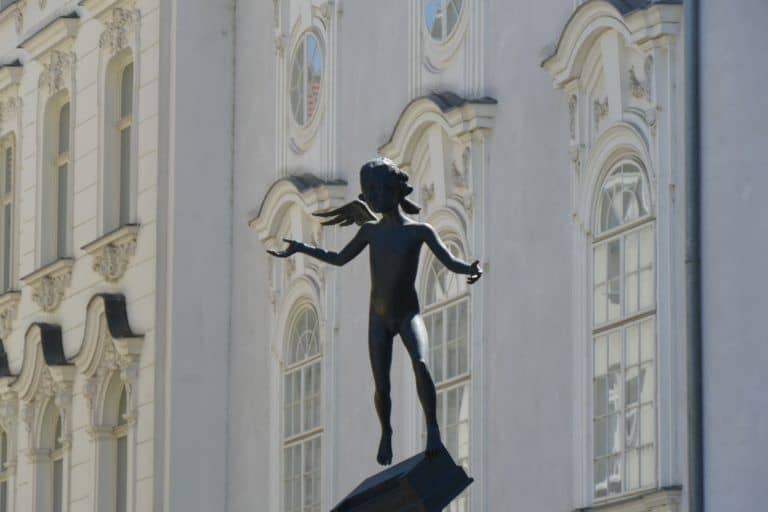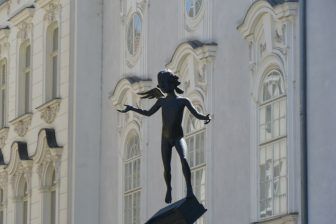 This one is called 'Dragon' and it is the symbol of the city.
We moved on to the Cabbage Market square near our hotel.
I thought that the statue in the square was an angel when I looked at it from a distance, but the guide pointed out that the head of it wore a wig of old days.
And there was a piano under his feet.
This was Mozart who played here when he was 11 years old.
This Cabbage Market square has the long history from the 13th century, too and in the 15th century it was established as the centre of commerce in the town.
And apparently there is a labyrinth underneath the square.
To use the limited land within the city wall effectively, every house started to have a underground storage in the medieval time and they developed it to a kind of labyrinth.
Now the tourists can visit the underground world as they made it accessible in this century.
We went there later and found that we had to join an organised tour to go down there and unfortunately all the tours were booked up on the day, so we could not see it.
The main guide who explained so many things very neatly and wittily was Martin with the red beard.
And there was a young trainee guide called Simona, too.