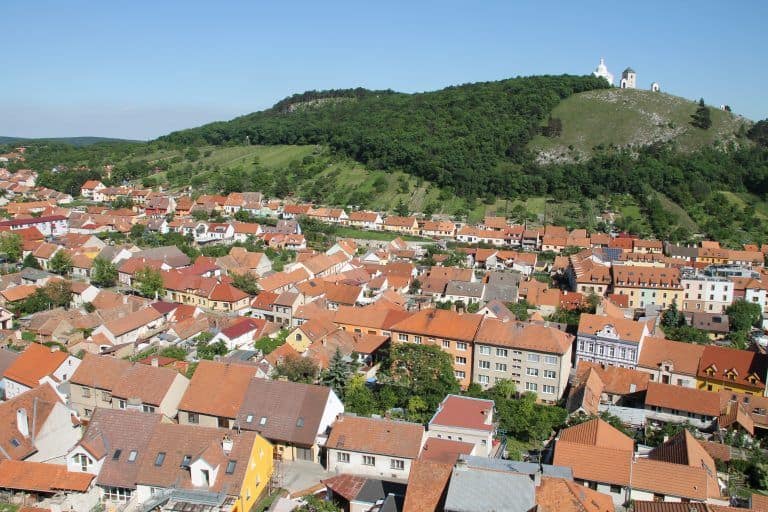 [ May, 2017 ] There is a castle called Mikulov Chateau on the hill in the town of Mikulov which is in the south of Moravia region in Czech Republic.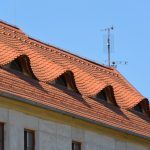 The look of the castle and the situation reminded me of Meissen in Germany we went two years ago.
There were even the roofs with eyes, too.
The history of this castle starts at the beginning of the 13th century, but its heyday seemed to have come after the castle was owned by Dietrichsteins, the powerful aristocrats from Austria in 1575.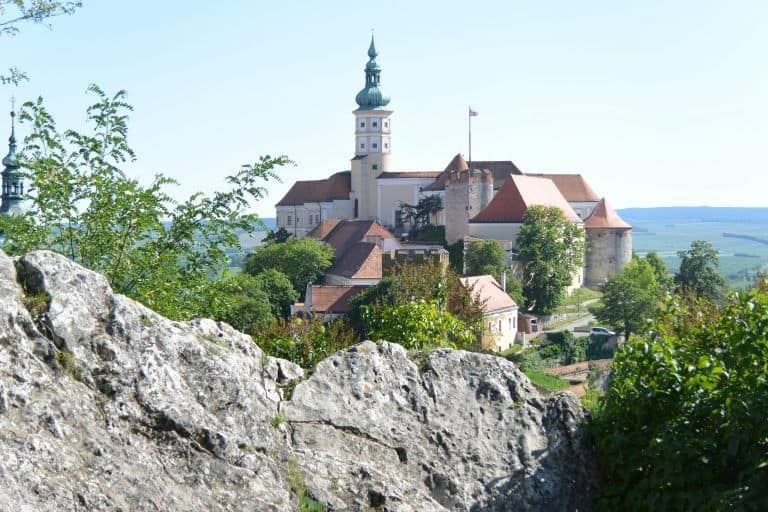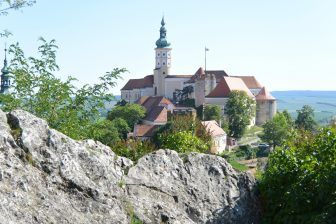 This family had the castle until 1945 and currently it is a museum which covers the history of Mikulov.
Apparently the castle was destroyed by German forces in February 1945, but they painstakingly restored it as it was.
We went up to the garden, but gave up going into the castle, because according to our guide book, you can get in only with the guided tour of two hours.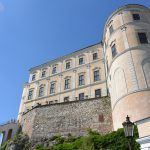 Looking at this castle from the front, the building looked rather coercive, but from the back, many sections were surrounding the tower, which looked more delicate and beautiful.
I wonder if they added the parts on in the different eras in the different styles.
We saw this back view of the castle from the lookout tower on the Goat Hill (Kozi Hradek).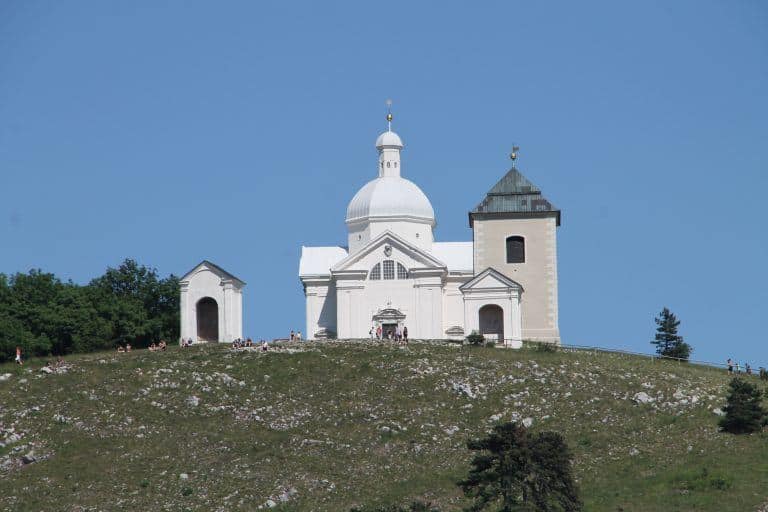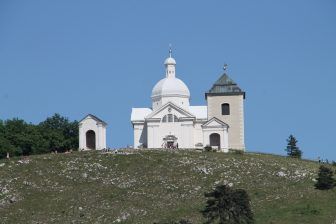 This tower was the leftover of a fortress built in the 15th century to protect the trade route from Brno, the main city in Moravia to Vienna in Austria.
From here, we could see the view of the whole town with the orange colour roofs which was very nice against the blue sky.
On the other side, there was another even higher hill called Holy Hill (Svaty Kopecek) and there was a white chapel on top.
We could have seen even better wider view from there.
By the way, on the way to the Goat Hill, we visited a synagogue.
In this town, there used to be a big Jewish community which started in the first half of 16th century and at the peak time, there were as many as 3500 Jewish people living here.
They used to have 12 synagogues and had a period that they had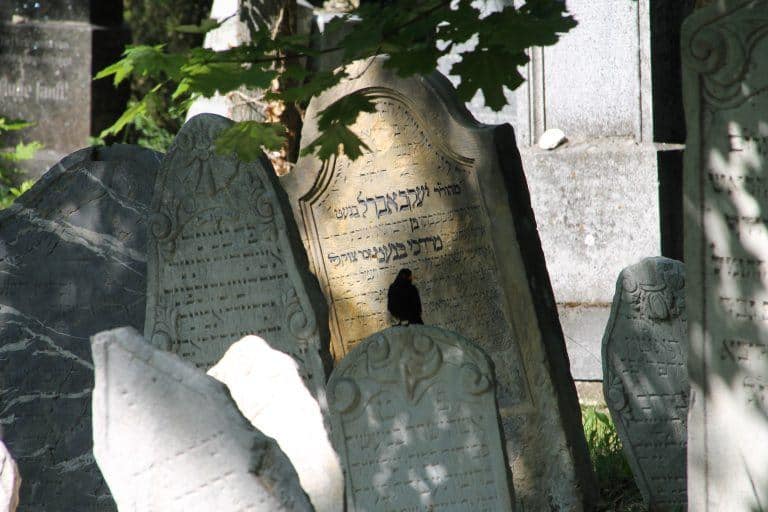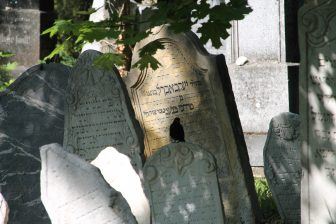 the independent governing system.
Because of the second world war, the community was destroyed and after the war, they never came back.
Currently only this synagogue we visited is left as a museum after the recent renovation.
There was a huge Jewish Cemetery behind this synagogue.
We ended up walking around this cemetery because we had thought the way to the Goat Hill was beyond here.
I was very surprised at the size of the cemetery and the number of the tombstones.
Apparently there are as many as 4000 tombstones and the oldest one was raised in 1605.