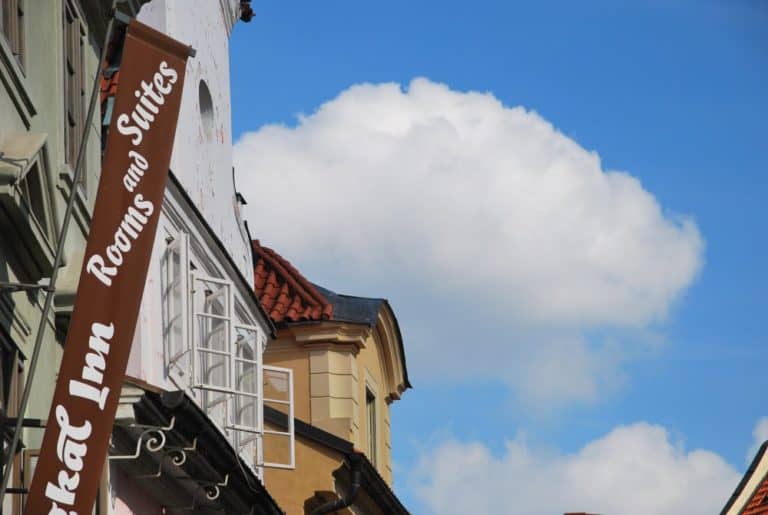 [ Sept.2013 ] We asked for recommendation for a restaurant to the vendor who sold us a model of a house on Charles Bridge in Prague.
He recommended Lokal, which was situated on the other side of the river from the old town.
They seemed printing their menu every day on an A4 paper which I brought back with me.
At the bottom of their English menu, they say " We offer genuine homemade cooking, not like other pubs which serve fast and cheap foods".
Well, it was really slow and we had to wait for a long time.
But surely the foods were tasty and the beer they themselves made was very good, too.
The interesting thing was that a beggar with a dog on Charles Bridge were eating there, too.
He ate everything on the plate until the last drop of the source, almost licking the plate.
The price of this restaurant was surprisingly cheap.
By the way, in Prague whichever the traditional Czech restaurant you go, the menu is almost the same.
My Italian friend said " I wonder if there is any rule about it".
The traditional meal are meaty and if you do not like meat, it will be a problem.