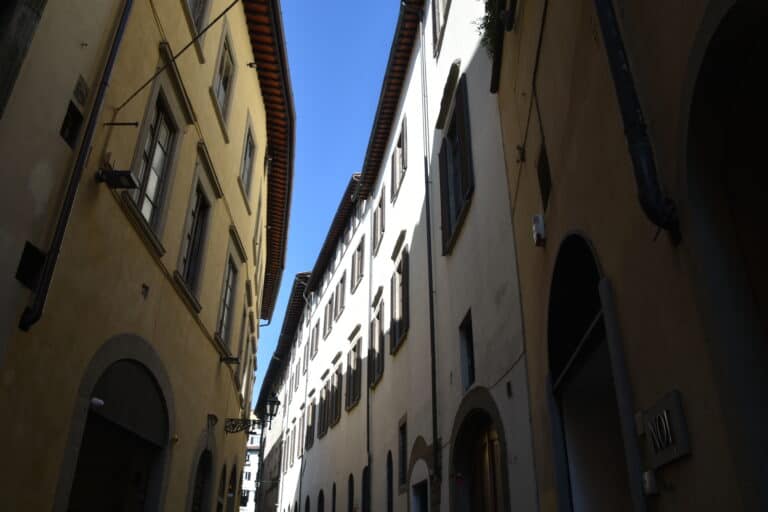 [Sep. 2021] On the last morning of our short holiday in Florence, Italy, the view from the window was foggy and vague.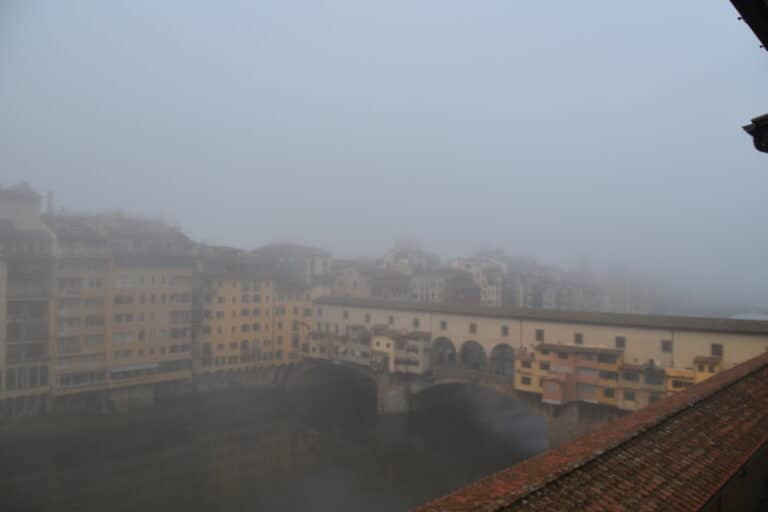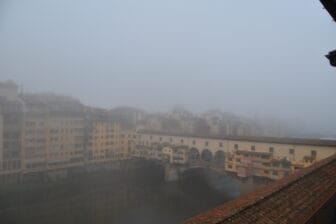 This was also beautiful.
This room with a view of Hotel degli Orafi was really nice.
After checking out, the first thing we planned to do was my husband's haircut.
My husband often has his hair cut during our holiday.
We went to the barber shop just behind the Palazzo Vecchio, which was introduced by a policeman the day before.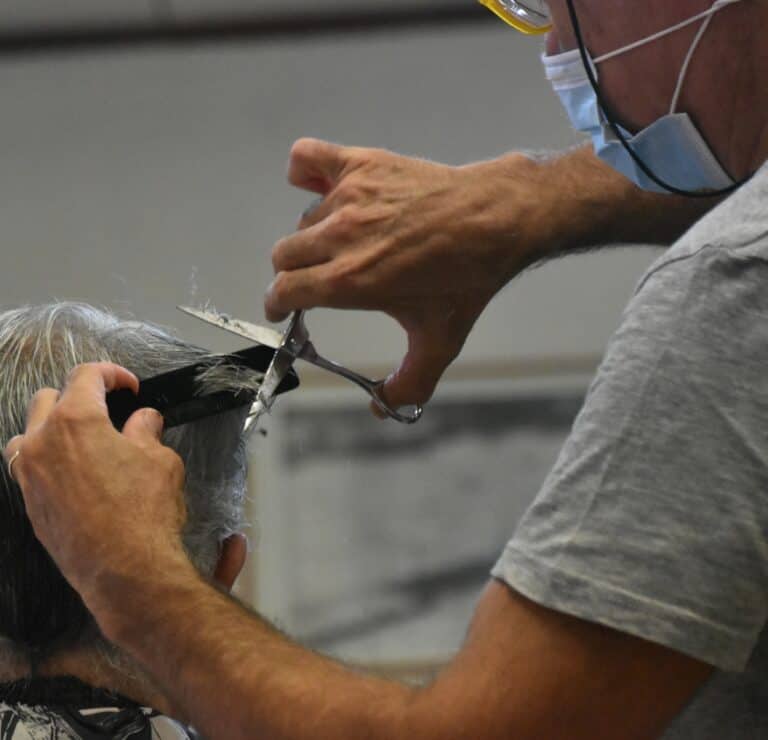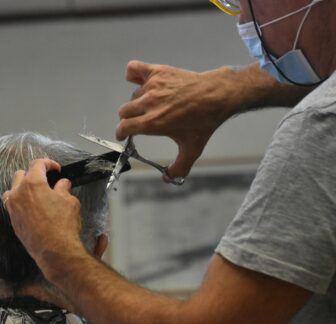 A middle aged barber, who apparently didn't expect customers to come in the morning, cut my husband's hair, putting on and taking off his yellow and red glasses.
He did not cut as much as I wanted him to, so my husband would not keep the style for long, but for the time being, the fluffy part has been eliminated.
His haircut cost was 13 euros.
After his refreshing, next is my shopping.
As everyone knows, leather products are the speciality of Florence, but you can also find cute stationery shops here and there.
Florence is known for its colourful paper called marble paper.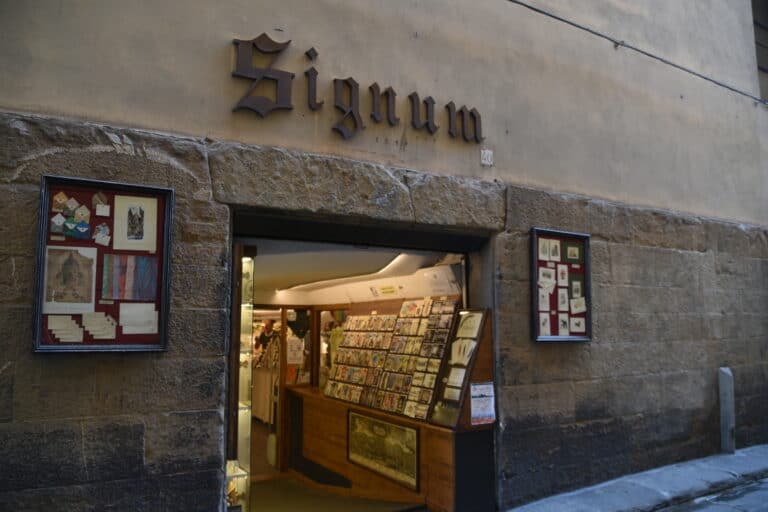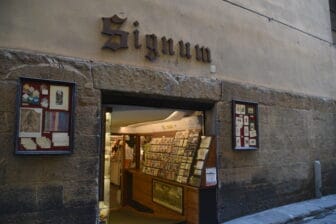 It was written on the internet that this is a technique of dropping paint on the surface of the water, drawing a pattern, and copying it onto paper.
It is said that the origin is Japanese suminagashi, and it came to Italy along the Silk Road.
So they sell a lot of notebooks and accessories made of marble paper in Florence.
We went to a shop called Signum, which we found near Palazzo Vecchio.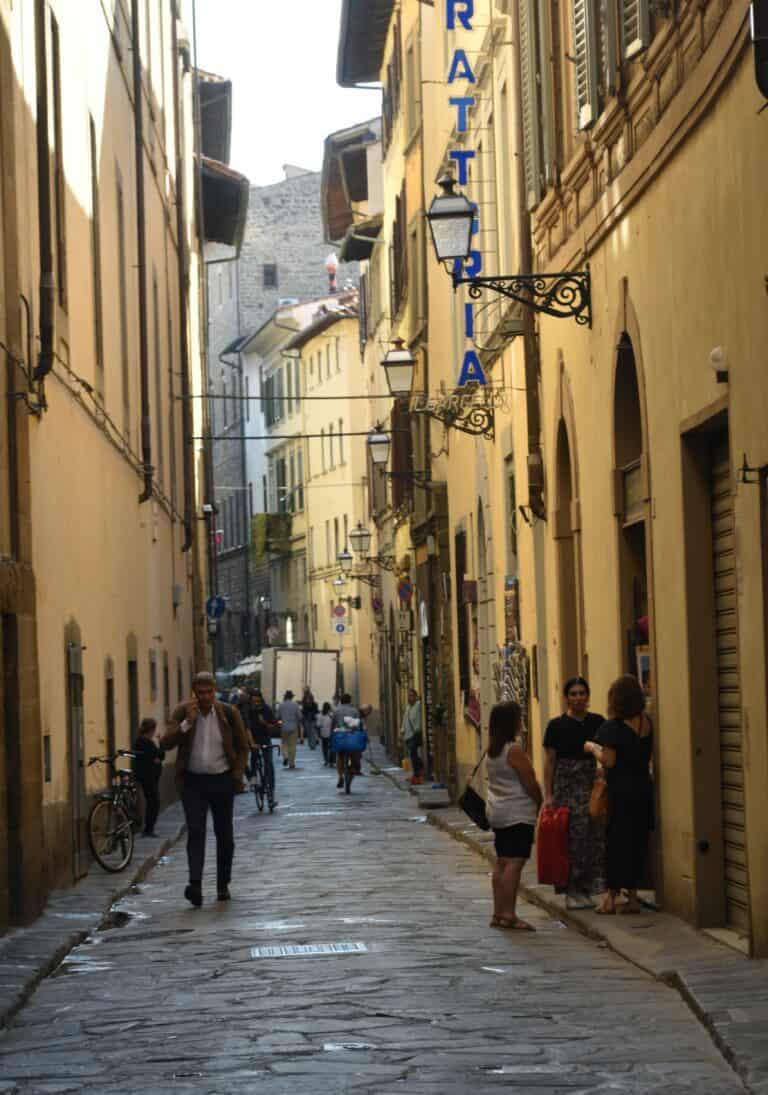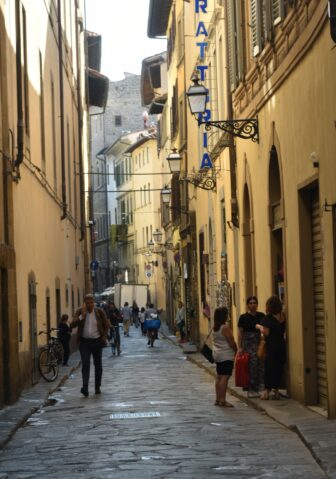 I noticed it later, but this shop is recommended on the internet site.
What I wanted here was a diary.
Every year, I buy a diary while travelling.
There were various patterns and it was difficult to choose, but as a result, I was able to buy the one I liked.
After this shopping, I also bought a handbag that I had vowed not to buy this time.
I found a mesh leather bag that I like and I could not resist.
Here I found that, as a result of the UK leaving the EU, tax exemptions also apply to travellers from the UK.
The day before, at Le Pelle (leather goods store), where I did a bigger shopping, I didn't hear about it at all, so I didn't pay attention to it, but this bag shop had prepared tax exemption paper properly.
The Italian VAT is 22%, so it is worth filling in the form, isn't it.
[Sett. 2021]