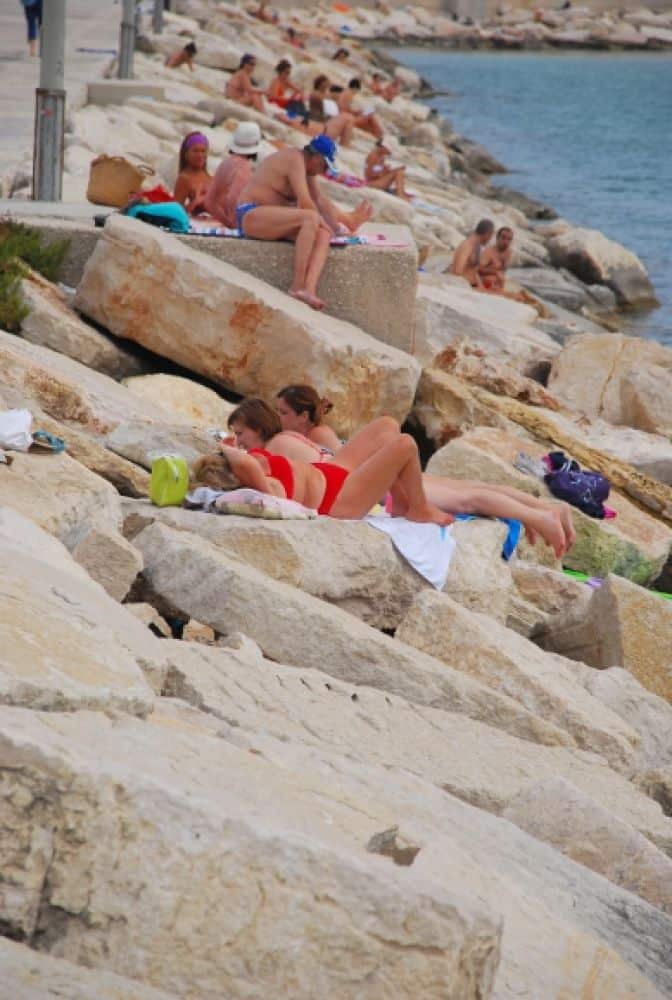 [May, 2011] This photo was taken in the morning on Monday at Trani, a beautiful town in Puglia, south Italy.
Local people come here by bicycle and enjoy sun bathing and swimming in the sea.
Don't they have to go to work? South Italy is famous for its high unemployment figure, pushing up the national figure.
But if they are happy, then it is ok, maybe…