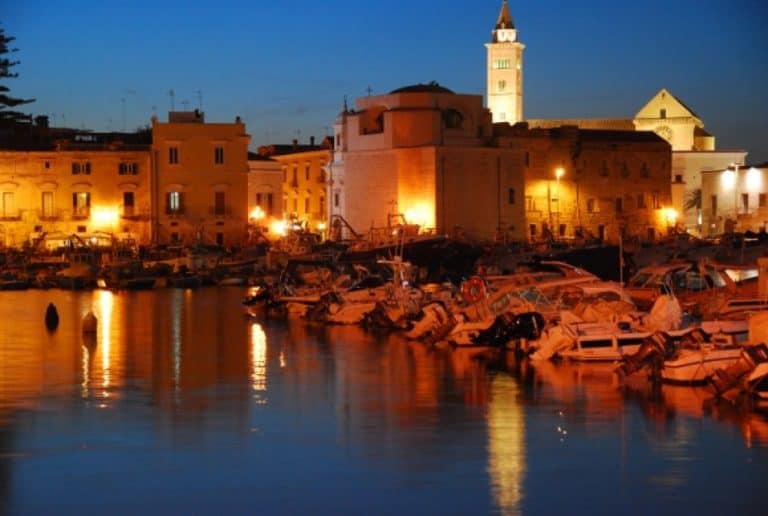 [May, 2011] I was surprised by so many people gathering around in the town of Trani in Puglia in south Italy, when I arrived there.
It seemed that some festival was going on.
So I asked about it to a stuff in a hotel, and he said ' it must be your first visit here.
Every weekend it is like this in Trani'.
Afterwards I talked with one of my friends who knows this area well and he said Trani is the place where all the young people around this region get together.
Very lively nice town!