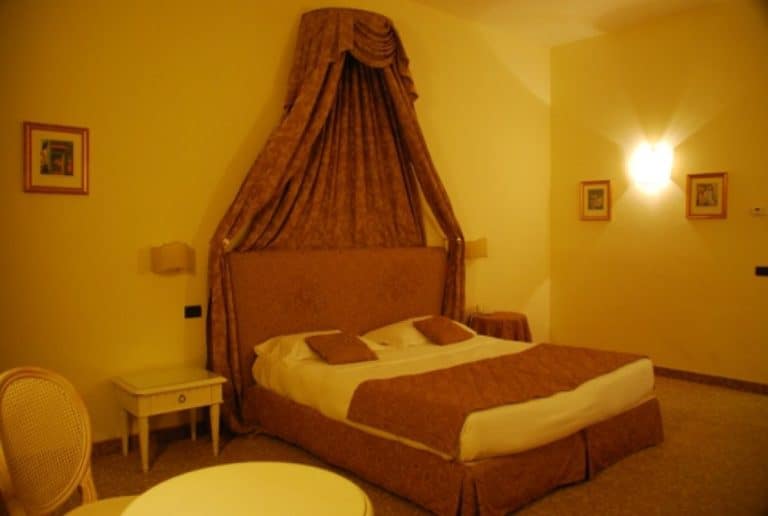 [May, 2011] In Trani in south Italy, I stayed in a hotel which used to be a convent.
The name is San Paolo al Convento.
It stands in the best location facing the port and over the port, you can see the cathedral.
Not only the room, but also the bathroom was huge.
According to the man there, this is the best room.
The breakfast room looked like a chapel.
Only thing I would suggest is that they should take a bit more care about interior furniture.