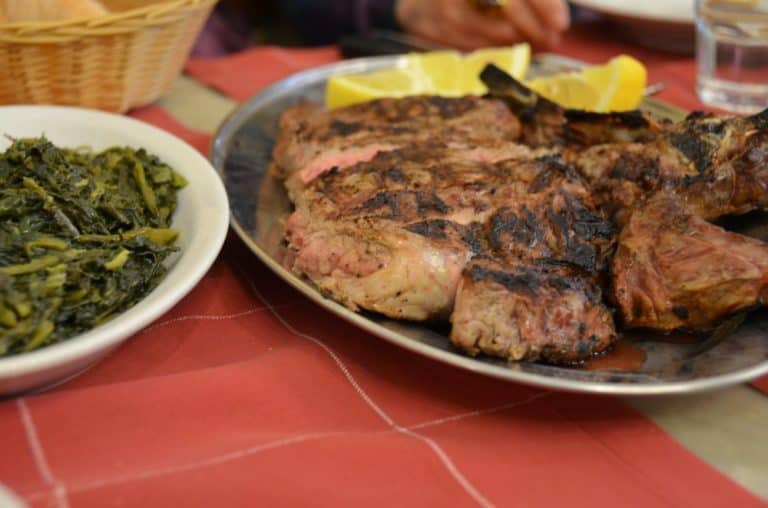 [ Apr.2013 ] The food I always eat in Florence is Bistecca alla Fiorentina.
It is a charcoal grilled beef with bone.
It is a simple meal, but you can fully enjoy the taste of meat itself.
We had it in a restaurant called Trattoria Toscana Gozzi Sergio in the area of leather market.
In this area where there are many many tourists, and it is difficult to find a genuine local restaurant, but a local woman in a wine shop recommended us, saying "I sometimes go there".
It was surely a popular restaurant and we had to wait for the table for a while.
Of course the most customers are tourists (there was a group of Americans next table who could not eat pasta al dente), but it has got the atmosphere of Italian local trattoria.
I nearly forgot to say that we had Cantucci and Vin Santo for dessert.
This is another thing that I always enjoy in Tuscany.