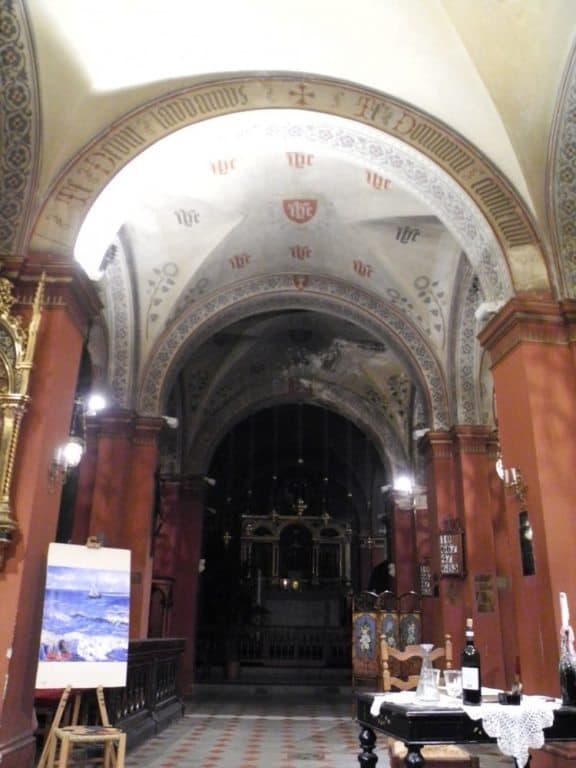 [ Apr.2013 ] We went to a church to listen to the opera 'La Boheme' in Florence.
It was performed by four main characters and a pianist.
Four of them had really rich voices and we enjoyed this small concert very much.
Maybe because we booked early, we got the first line of the benches.
This is a small church called St.
Mark's English Church situated south side of the Arno river.
In fact, this was the second time we came to listen to music here.
There was a small concert here five years ago, too and the same person was running the place this time, too.
My family loves music and the original request was " I want to listen to the genuine Italian canzone", but I could not find any events of songs that Japanese people call 'canzone' .
The word 'canzone' simply means 'song' in Italian in the first place.
Perhaps 'canzone' in Japan means 'old Italian popular songs'.
By the way, do you know the Italian song called 'Nina' which I learned in the music lesson in the high school? Nobody knows it in Italy.