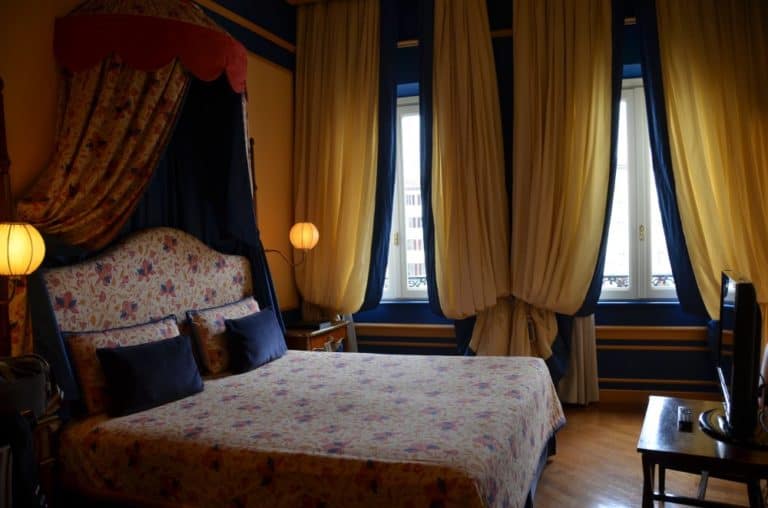 [ Apr.2013 ] In Florence, we stayed in a hotel diagonally in front of Basilica di Santa Maria Novella whose name is also Hotel Santa Maria Novella.
We were family, so took adjoining rooms connected by a door inside, but two rooms' structure was different.
The interior had a dignified feeling and we could see the Basilica and the square in front from our windows.
The breakfast was substantial, too.
When we get the keys back which we had left at the reception, we had to show a card which we had received at the check-in time, so that no one else got the key.
In a big hotel, it is possible that the receptionists could hand the keys to someone who is not the guest.
After the check-out, when we put our suitcases near the entrance door, they called out to say, "Use the waiting room inside, because putting there near the door is risky".
I was pleased with their cautious attitude, though it may mean that it is so dangerous there.