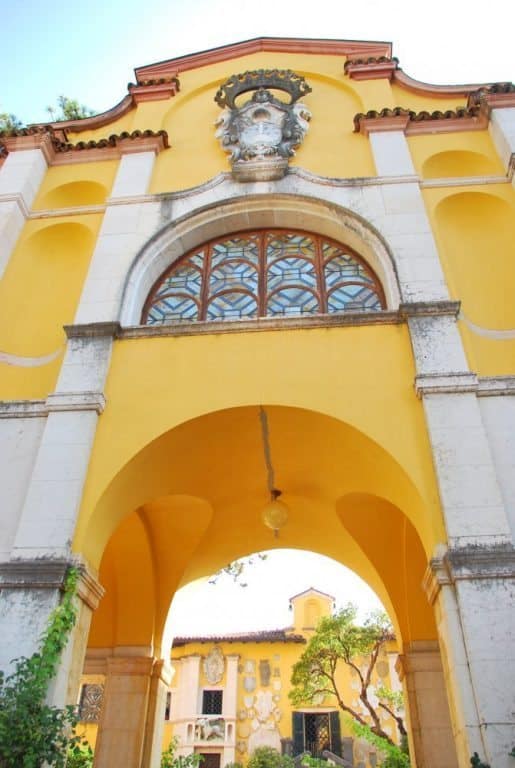 [September, 2012] When we stayed one night at Gardone Riviera on Lake Garda, Italy, the hotel staff recommended us to visit Vittoriale degli Italiani, saying ' you should see it at least once in your life'.
This is the villa where Gabriele D'Annunzio (1863-1938) who was a poet and a politician lived.
He was a rich man with the nationalistic idea and a friend of Mussolini.
He is so famous in Italy that there are some streets with his name.
It is a shame that we are not allowed to take photos in the house.
It was so eccentric.
So many objects are all over.
At the entrance, there is a pillar standing in the middle, and friends were invited to go through the lefthand side of the pillar, and the uninvited guests went in through the righthand side to the waiting room to be there for hours.
There are many themed rooms, like music instruments' room, the room with the bed he slept when he was depressed, and so on.
In the garden, there is a open air theatre, too.
D'Annunzio was a short man with only 158 cm, and his feet was narrow and small.
I saw a lot of delicate looking shoes.