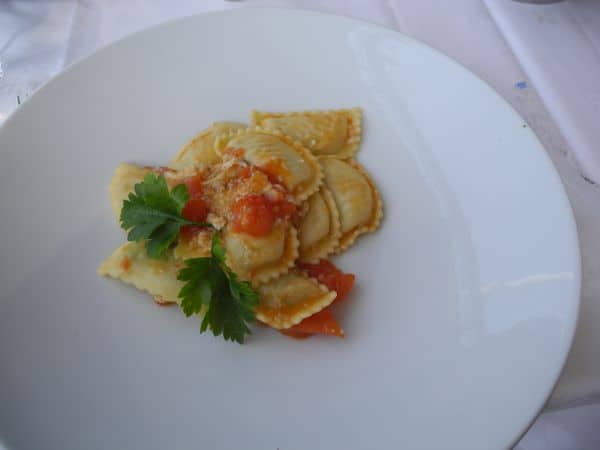 [march 2012] This is a ravioli dish I had in a restaurant facing the port in Genoa.
Inside is sea-bass and the sauce was made of crab.
Excellent! The name of the restaurant is Tre Merli (Three Crows) .
The original restaurant is in the town and the one I went seemed a branch on the port.