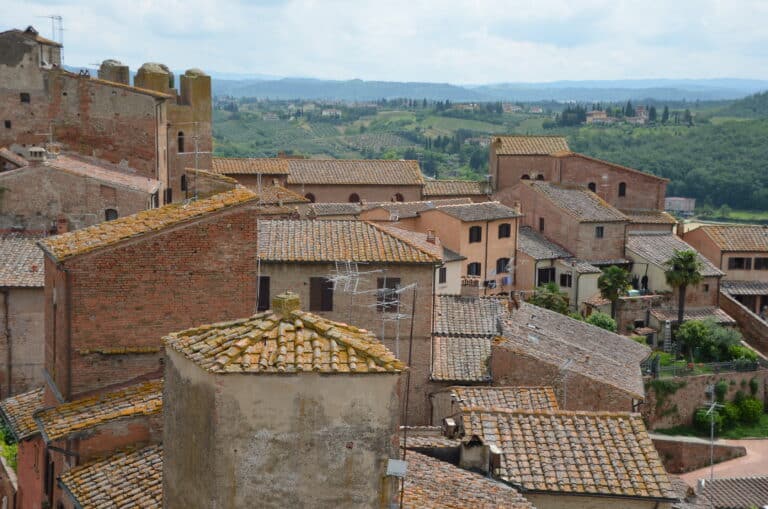 [June 2023] The names I learned as a child remain somewhere in the back of my mind, and the poet Boccaccio is one of them.
Certaldo, in the Tuscany region of Italy, where we stayed, is the town where Boccaccio lived and died.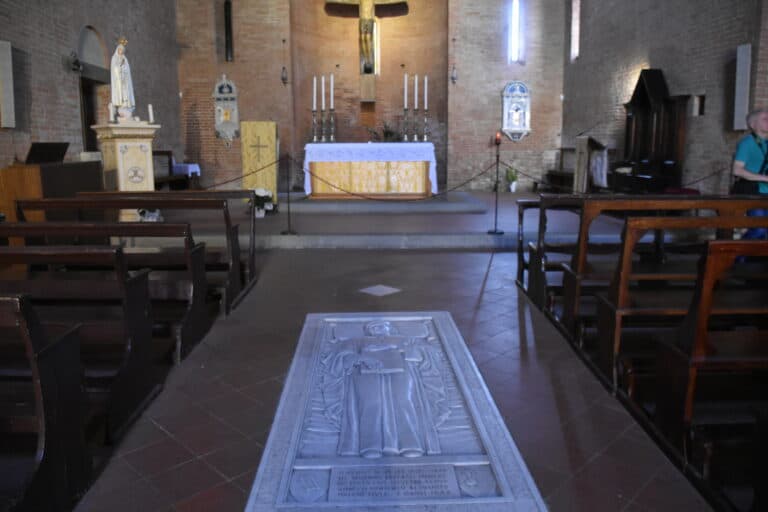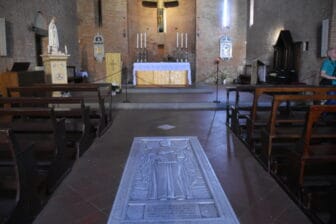 From Palazzo Pretorio, when you go down the street whose name is via Giovanni Boccaccio, on the right side, there is a church with the long name, Chiesa dei Santi Jacopo e Filippo, and Boccaccio is buried in this church.
The church itself was simple, but you can see that Boccaccio's white tombstone was set into the floor.
Going off topic from Boccaccio, there is also a mummy of a woman named Beata Giulia in this church.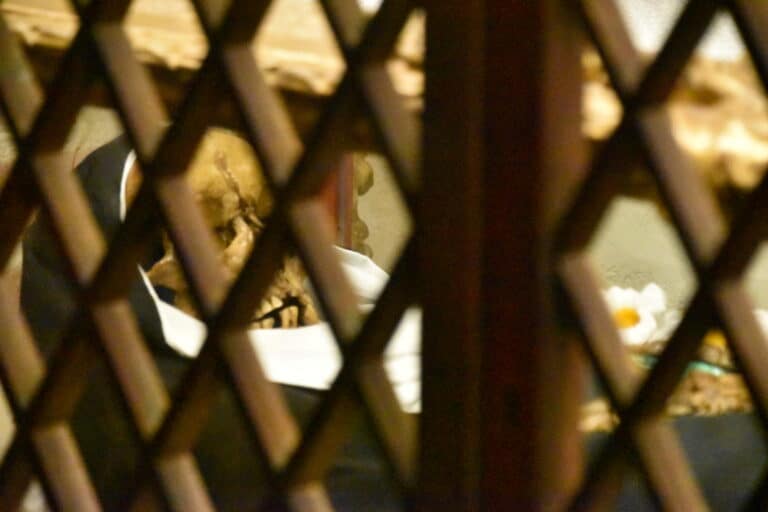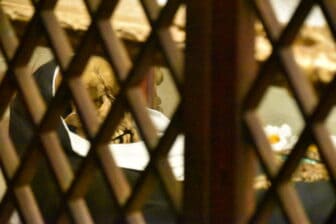 According to the information board, this person was a woman who lived in the 14th century, a contemporary of Boccaccio, and was revered by the people for saving a child from a fire.
However, she did not want to be entertained by the world, so she retired to a small room next to the church for 30 years until her death.
We were able to tour her room as well.
It is said that local children brought her food, and her room was filled with fresh flowers of unknown origin.
Then, one day in January 1367, the church bells began to ring by themselves, announcing her death.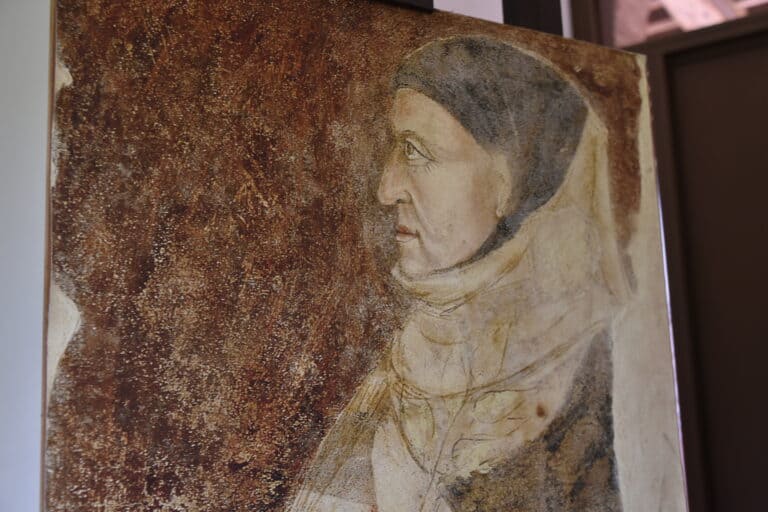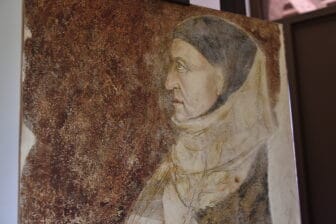 I do not think she was recognised as a saint, but she seemed to be an important person to the locals.
Now, Boccaccio is so famous around the world that the house where he died in 1375 has been turned into a museum.
After seeing the church, we went there.
This house was apparently destroyed by bombing during World War II, but it has been restored and opened to the public since 1957.
There was a copy of Boccaccio's oldest portrait whose original is in Florence.
This painting, as well as other portraits, show that he had a somewhat feminine aspect.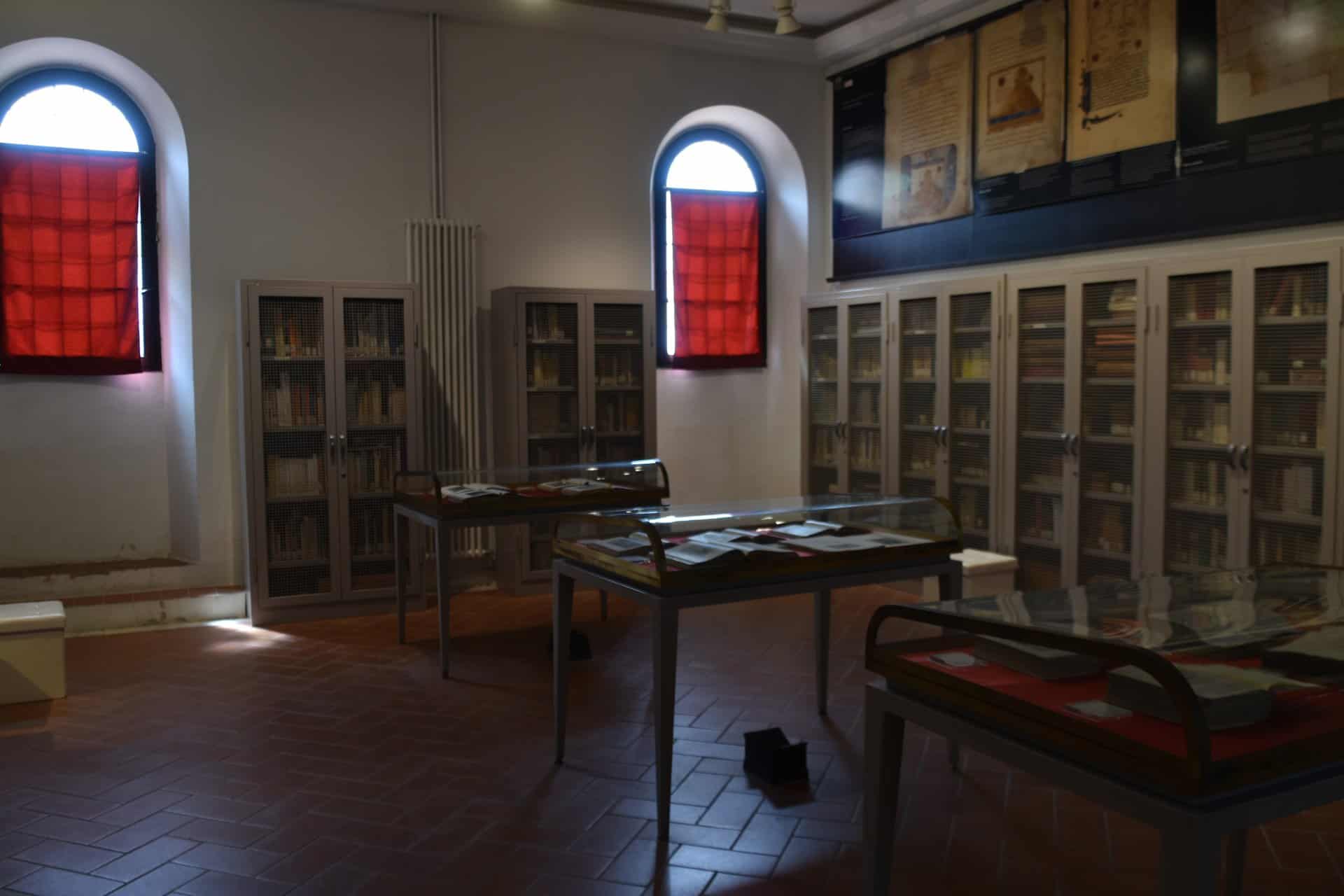 There is a library on the upper floor, and according to the pamphlet I received, it contains about 3,500 books.
The most famous book by Boccaccio is of course, "Decameron".
There were Decameron books in various languages, as well as Japanese paperbacks.
This made me feel like reading it just to get a glimpse of it.
This house has a tower that you can climb up to look out over the town.
You can also see Palazzo Pretorio, which we visited earlier.
The view from here of the old town of Certaldo and the idyllic Tuscany beyond was also wonderful.