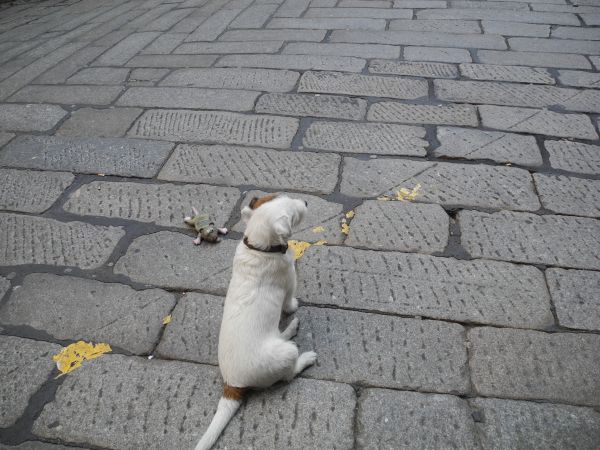 [march 2012] This is a dog playing around in the Garibaldi street in Genoa in Italy.
Actually this dog belongs to the shop owner near by and because he is letting this dog loose, the police charged some fine many times.
But he does not have any intention to change this situation.
He was telling me that he just called the police to crack down on a street performer.
Performing in the streets to get some money is not really legal and police should fine them, if they care so much about his dog, according to him.
He is angry because the police overlook the big clime and corruption and are gunning for his dog.
Well to me he looked living for fighting against the police.