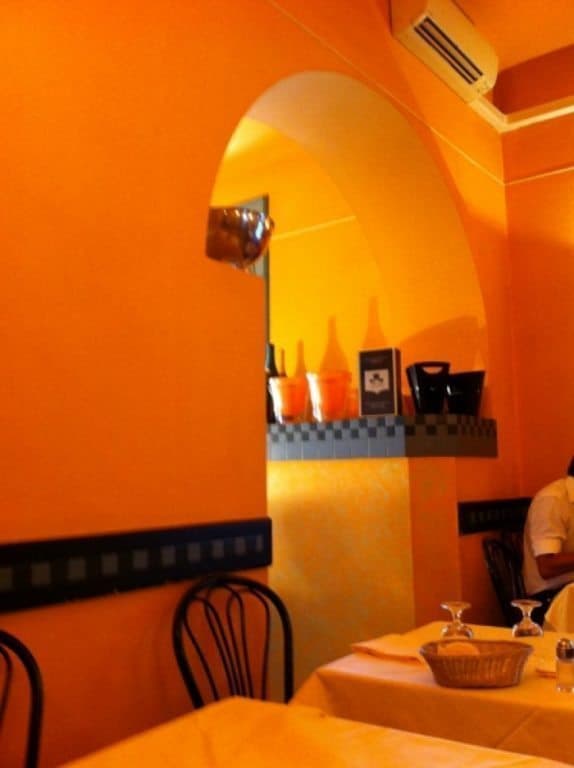 [June, 2012] In Italy, it is rare to come across bad foods in restaurants, but service can be varied.
The ones which has been run bay a family for a long time will not disappoint you, even if there are too many customers and not enough staff.
If they take long for preparing foods, they bring menu or drinks quickly and talk to you now and then.
I do not think they have a manual, but move naturally.
On the other hand, those which have modern minimalist interior tend to employ young and pretty, but no experienced waiter and waitress.
They are easy to show their own problems to customers.
This kind of restaurants does not last long.
Recently, after I had a disappointment in a restaurant within a new skyscraper of Lombardia government office, I went to more local old restaurant nearby which serves Tuscany foods and really felt happy.
The name of this good restaurant is Ristorante Il Cerchio.