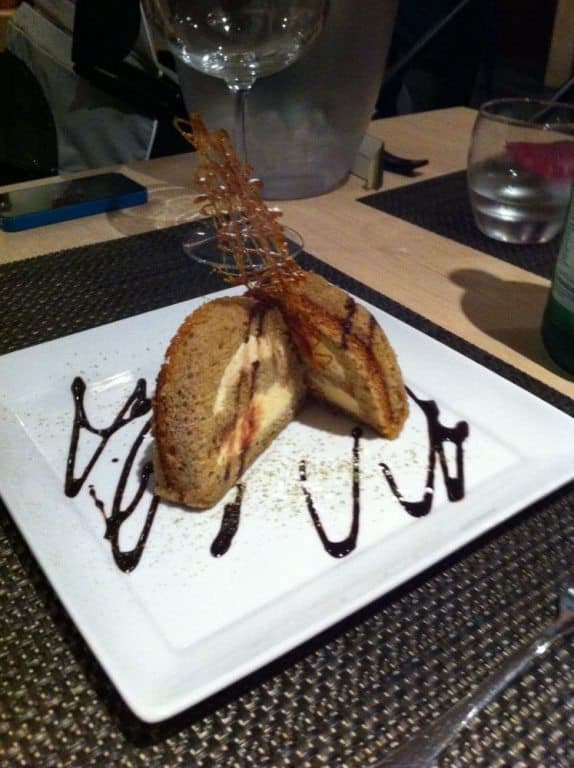 [June, 2012] In Italy, Japanese foods are popular, too.
I went to a restaurant called ' Kokoro' in Sesto San Giovanni, just outside of Milan.
This one serves fusion cooking between Italian and Japanese, run by a Italian-Japanese couple.
Main menu was sushi, and nigirizushi was ordinary but makizushi was presented decoratively which caught my eye.
The sweets were really mixture of Italian and Japanese, like Tiramisu with green tea ice cream and so on.
The restaurant was full of Italian people, which showed its popularity.