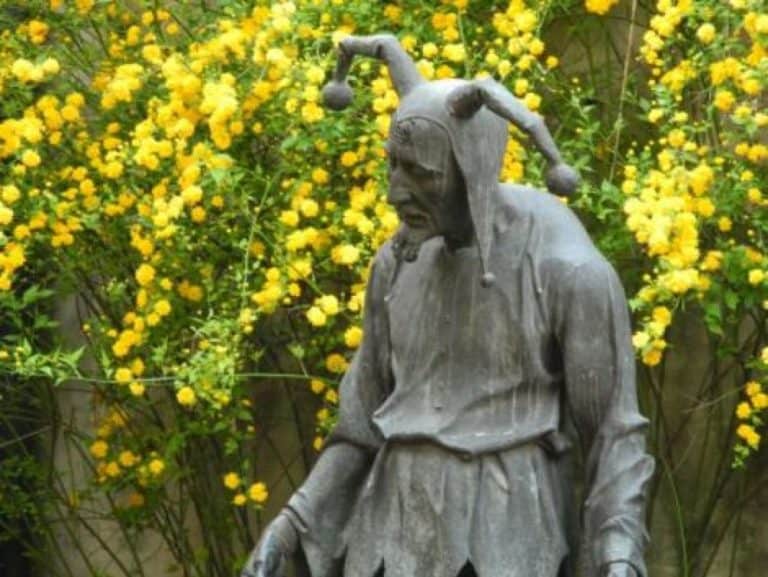 [March, 2011] In Mantova, there is a house of Rigoletto, a famous opera by Verdi.
Rigoletto is not a real person, but the story was created with the image of this house.
In the story of the opera, Rigoletto tells his daughter to go away to Verona–opposite of Romeo and Juliet ( Romeo came to Mantova, expelled from Verona).
It must be that in those days Mantova and Verona are the only main towns in this area.
Anyway, this Rigoletto in the photo looks like someone having hard life, doesn't he.